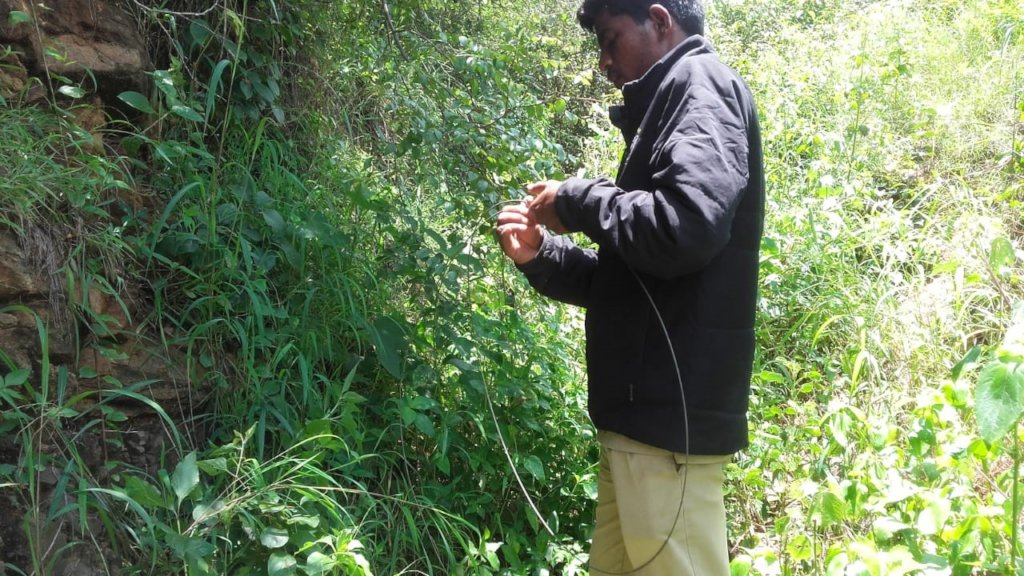 Dear Patron,
Hope you have been keeping well.
With this email, we are sharing with you the updates for our project titled "Vanishing stripes: save the Bengal tiger". Thank you so much for believing in our work and also for your generous donation to the project.
The tiger population in India continues to face serious threat because of rampant poaching, rapid habitat loss, increasing human-big cat conflict, and illegal trade among other causes. It is important to be on a constant vigilance to address each of these issues and dissuade attempts to kill this iconic species.
One of the major causes of tiger deaths in the country is poaching. A common modus operandi adopted by the local hunters is to use snares that are designed to trap big cats, such as tigers resulting in a very painful death. The snares can be made of metallic wires, nylon cords, shoe-laces or even different species of climbing plants and vines called lianas. The foot and neck snares can trap a wide range of wild animals such as rabbits, bear, pangolins, deer, tigers etc.
Wildlife Trust of India has been conducting anti-snare walks in and around the Tiger Reserves and other protected areas across the country in collaboration with the forest department and local communities. Trainings on these anti-snare walks for the frontline forest staff are also imparted regularly by our teams.
Over the years and through continuous interventions, the number of snares found in the Protected Areas have considerably reduced. Our teams are on a constant vigilance to prevent and discourage the setting up of the snares and regularly monitor the protected areas and also the surrounding agricultural fields where local farmers are also using snares.
In the reporting period, anti-snare walks were conducted in 5 Tiger Reserves and 155 snares were removed. 25 snares were found and removed from Bandipur Tiger Reserve in Karnataka; 26 snares from Nagarhole Tiger Reserve in Karnataka; 58 snares from BRT Tiger Reserve in Karnataka; 11 snares from Pilibhit Tiger reserve in Uttar Pradesh; and 35 snares in Sohagi Barwa Wildlife Sanctuary in Uttar Pradesh.
These interventions are made possible because of your generous support, for which we are very grateful. We will soon get back to you with similar updates.
Till then, stay healthy and take care.
Warm Regards,
Team WTI