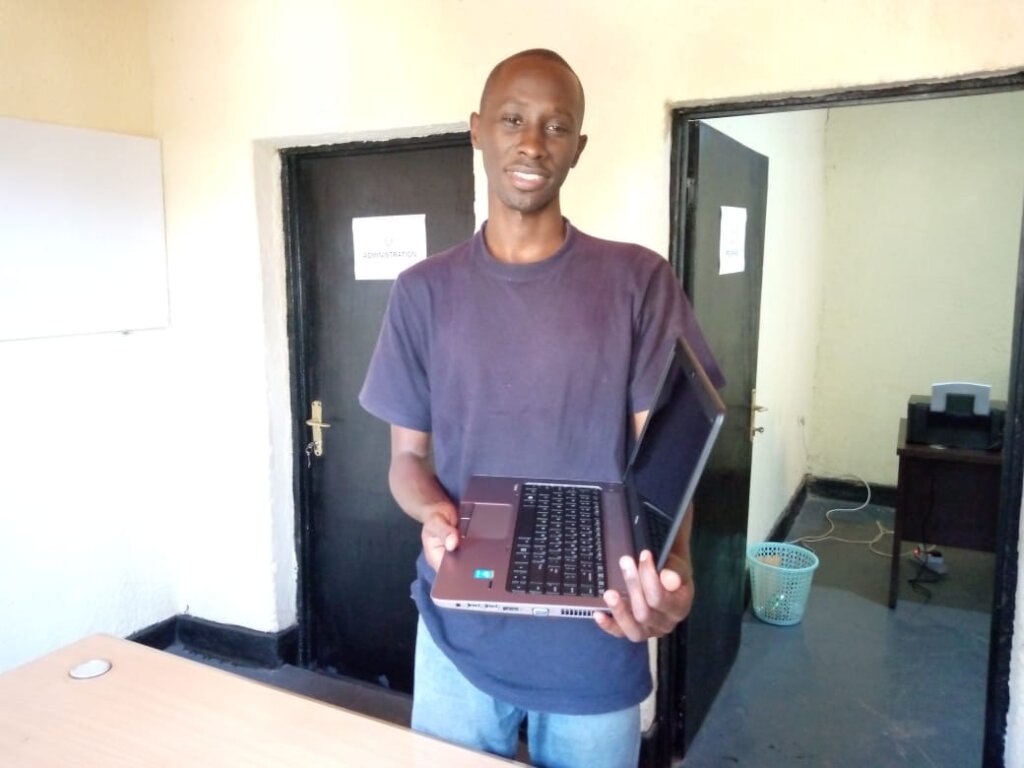 MODERN PIONEERS NEED COMPUTERS, NOT MUSCLES
As I write this report, the state of Utah is celebrating the courageous pioneers who arrived in 1847. Reflecting upon my own brave ancestors who settled in dry, barren Sanpete County 170 years ago, I am grateful for their determination and vision to immediately build a place for higher education and a place for sacred worship. (Snow College and the stunning Manti Temple were both dedicated in 1888.)
Equally remarkable are the Pathway students who are modern-day pioneers in Africa. Currently, there are over 9,500 African students enrolled in BYU-Pathway Worldwide. They are courageous, brave, determined students with a clear vision of the power of education.
However, our modern-day African pioneers have obstacles even more challenging than sagebrush. Muscles and determination cannot build a computer! Excellent, edited essays are difficult to write on out-of-date smart phones. Many advanced programs and calculations are impossible. Without computers, several useful classes cannot even be attempted.
This is where you donors to The Lord's Hands come into the story, riding to the rescue, ready to save the day!
530 up-to-date computers have been awarded since we began in January 2021! Thank you!
200 computers were awarded in the Spring 2022 campaign! Thank you!
Computers were awarded to student-pioneers in 17 countries, an incredible growth since The Lord's Hands began! Thank you!
We have new, more efficient, more economical suppliers who deliver higher quality computers than in the beginning.
We have organized "trusted contacts" all over Africa to facilitate delivery to students far from the major cities.
We received 648 completed applications this May. Most met the basic qualifications of a 3.5 GPA, essay, video, and plan for service.
We might have awarded at least 600 computers. But we couldn't. Why? Our amazing volunteers do the work on the ground, but computers still cost money. YOUR DONATIONS make everything possible. YOU are the foundation. YOU provide the funds. Please continue to support these amazing, modern-day pioneers in Africa! The Lord's Hands is "the place." Together we will make Africa "blossom as a rose!"