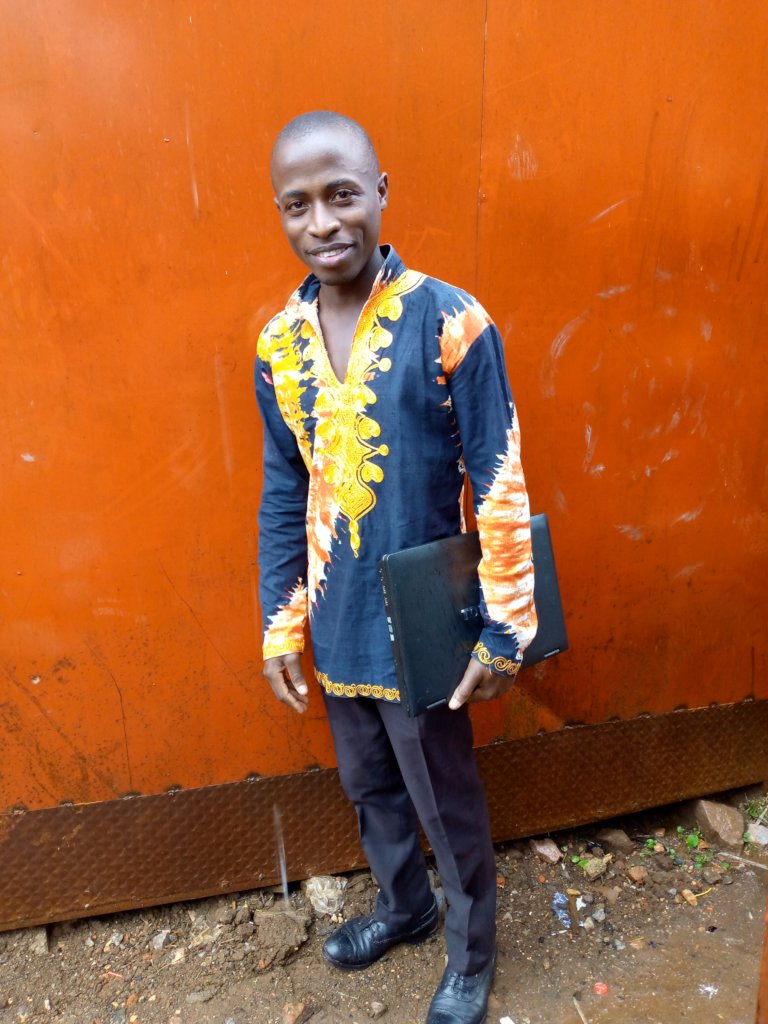 SUCCESS: MEASURED BY NUMBERS AND PEOPLE
A business which increased sales by over 400% in four months is amazing! An NGO which increased the number of lives it changed by over 400% in four months is miraculous! Thank you for contributing to The Lord's Hands miraculous growth!
Beginning in September 2020 as a dream shared by three people and developing into a fully organized and certified NGO by November 2020, The Lord's Hands awarded 15 refurbished computers to excellent Pathway students in Central Africa in January 2021.
You, our much-appreciated donors, helped raise over $40,000 through GlobalGiving, including a $3000 Bonus Award for the most money raised by an organization in the GlobalGiving Accelerator Campaign! As a result of your generous contributions, 63 computers were awarded to outstanding Pathway students after the Spring competition!
Our goal for the Fall Campaign, which began August 1, is to distribute 100 or more computers! Students are evaluated on 3 essential criteria---3.5 GPA in Pathway courses, Plan of Service, and Letter of Recommendation---in addition to competitively judged essays and videos.
The over 400% growth in number of computers delivered was topped by the 466% growth in number of countries served. Computers were distributed to students in three Central African countries in January. After the Spring campaign, computers were given to students in 14 countries: Malawi, Rwanda, Zimbabwe, Liberia, Uganda, Kenya, Sierra Leone, Nigeria, Democratic Republic of Congo, Ghana, Togo, Congo-Brazzaville, Burundi, and Ivory Coast!
Enough of the awesome numbers. The real success is the change made in the lives of students. Your donations are changing future generations!
Moshood, Abeokuta, Nigeria: I'm very grateful to the Lord's hands NGO for providing me with a laptop. The laptop has very high specifications! The laptop will help me to run my BYU-I studies with high-speed internet. I will be able to work effectively with computer applications and be able to turn in my assignments on time.
Kisswa, Masaka, Uganda: I am grateful and honored to have your support and encouragement. Extend my zeal and invitation to you to rejoice with me as Mary and Elizabeth rejoiced together. I say as Mary, Behold the handmaid of the Lord; be it unto me according to thy word. I accept and pledge to you and the Lord to be sympathetic, compassionate to all people and outcast of the society in regard to my testimony of getting the computer.
Jean, Bujumbura, Burundi: I'm happy to receive a computer from The Lord Hands NGO. I started pathway with a non compatible computer and at the end of the fall semester it was damaged. I kept doing my class with phone and at internet centers. My purpose is to be educated and return to my home to serve my young brothers because the lack of blessings in our family.
Tumuhimbise, Kampala, Uganda: Who am I? Sometimes I feel like I am dreaming and lost but it's real because I am not dreaming. So thanks for changing my life. Please extend my entire appreciation and happiness to the Lord's hand organization for such programs. I am grateful that my application was considered. It's much motivation to my life, education and family and church. I promised God that if I won, I will use the equivalent of small computer to give back to God, and this will be done in my community around home village road.
Please contribute. Every dollar goes toward changing the lives of African Pathway Worldwide students. The need is great. Please continue your generous donations!