Project Report

| Jul 17, 2023
LitClubs, LitMoms and a LitTour!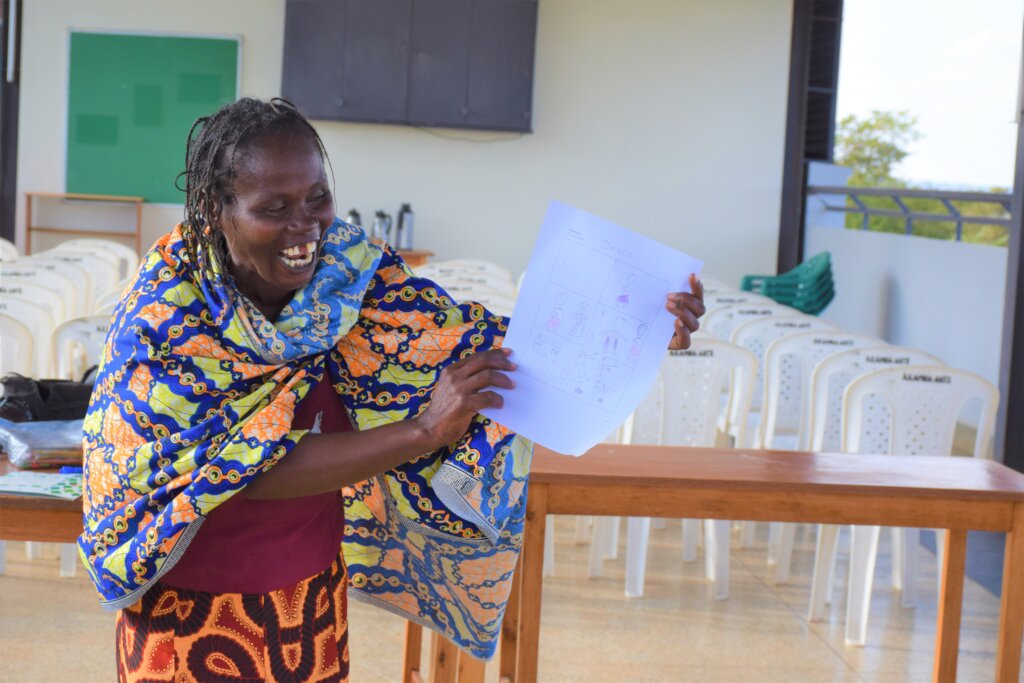 LitMoms learn and laugh! We have a new LitMom group who recently read "Wangari's Trees of Peace" by Jeanette Winter. Eunice, one of the moms shared, "Through the read aloud I have learnt that when I plant a tree, I should take care of it so that it can grow." Felistus, another member said, "I have learnt that when I plant trees, they prevent soil erosion and preserve soil nutrients that makes crops to grow healthy and yield bountiful harvest." The LitMoms, who meet weekly, read a story and discuss it. In addition, the LitMoms also create. As a way for this new group to get to know one another they created comic books about their life. For many of these mothers, it's the first time they have used art supplies and it is clear they enjoy using the materials.
Meanwhile, our student LitClub program is thriving. This is an afterschool literacy enrichment program where students create friendships, build confidence, read stories to one another and make art. Using the LitWorld curriculum of seven strengths, Belonging, Kindness, Curiosity, Friendship, Confidence Curiosity and Hope, these students learn together during this two year program while becoming readers. They are encouraged to check out books and to share the stories with one another. Recently, the newest cohort of LitClubs learned about kindness and love and created pictures to share with their family.
Finally, we were thrilled to have a special "Lit" Tour! The award winning and NY Times best selling author, Kwame Alexander visited Wamunyu with twenty writers, educators and librarians. Among the group was the Newbury Award winning author, Jerry Craft. Kwame and his group visited schools to inspire the students to be readers and writers and held professional development workshops for teachers and librarians. It was a joyful visit filled with traditional song and dance, learning from the Wamunyu Woodcarvers and Women Weavers, and many stories being shared.
Literacy is at the heart of learning, and Kenya Connect's multi-pronged approach is providing access to high quality books while also nurturing and teaching about the importance of reading with teachers, parents and students. Your generous support ensures that we can continue the LitMom and LitClub programs while also having our mobile "Magic School Bus" library visiting 35 schools for book check out.
This summer, as you pick up a book to read, think about how your donation is providing books for students in rural Kenya to read! We are deeply grateful for your support!