Project Report

| Feb 12, 2023
Inspiring Teachers = Inspired Teachers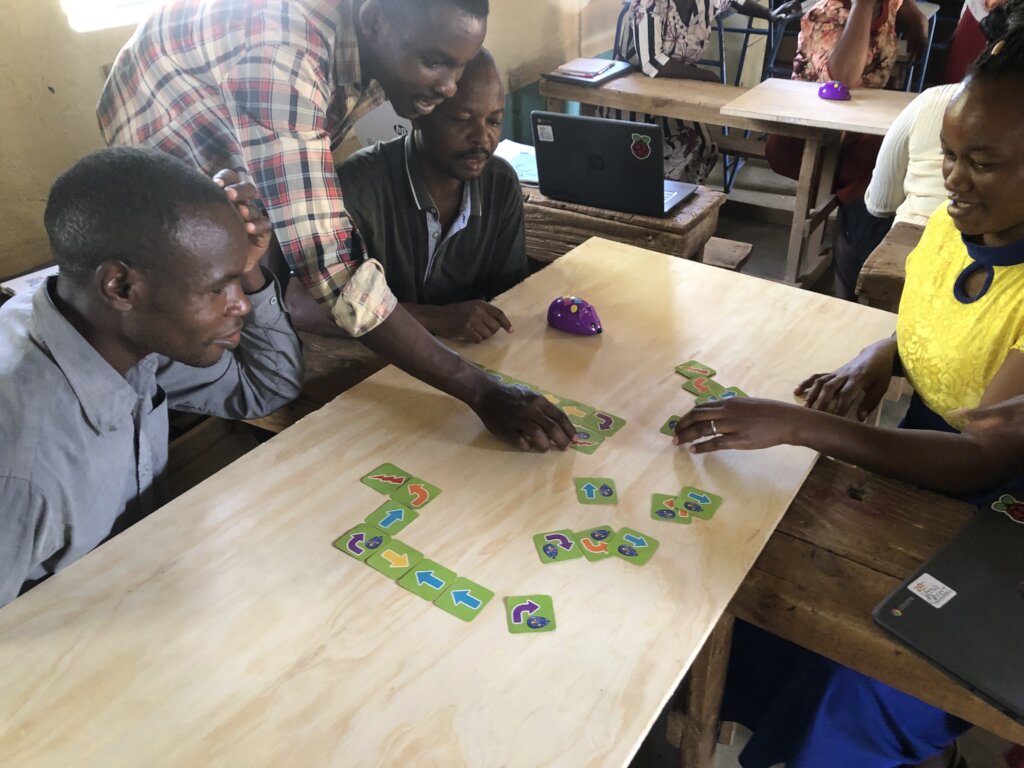 Teachers are at the heart of education. A great teacher inspires and creates an interactive environment of learning.
For the last decade, Kenya Connect has been dedicated to working with teachers in our partner public schools to provide ideas and guidance for new modes of learning. Historically, Kenyan classrooms were based on rote learning. Today, teachers in Wamunyu are shifting to student-centered learning and are incorporating techniques that include students working together to make a sense of the materials presented. As a result of our training, teachers are incorporating the techniques of "turn and talk," "group problem solving," "students learning through inquiry," and "mistake making" by teachers to see if students can catch them because they have understandings of the material. As teachers have incorporated these methodologies in their classrooms, they are seeing a more engaged classroom, students learning on a deeper level and improved test scores.
New to the Kenyan curriculum is computing and coding. We applaud this addition, however many teachers in our community do not know how to use or teach computing. This, compounded with the lack of devices in school and the lack of knowledge of coding, is detrimental to rural learners like ours.
As a result, Kenya Connect began a "Computing in the Classroom" program last year. This year, thanks to our partnership with Team4Tech and the Raspberry Pi Foundation, we are expanding our work to train teachers on how to teach computing and coding. We begin our coding program in a non-tech way. Teachers learn about coding through explaining the logic of coding. This helps them understand the foundation before they even use a device. We then move to the next level using "Go Robot." Once the teachers are firm in the concepts and in using computing, they can be teaching computing and coding in their classroom.
Your financial support is helping us to purchase additional computers, resources, and the staff to train teachers. Whether it is helping train with teaching methodologies or providing computers, it is assisting us to strengthen education with resources and tools to help our teachers be not just great, but inspiring! Thank you for your support for our many programs to strengthen education. We could not do it without education champions like you!