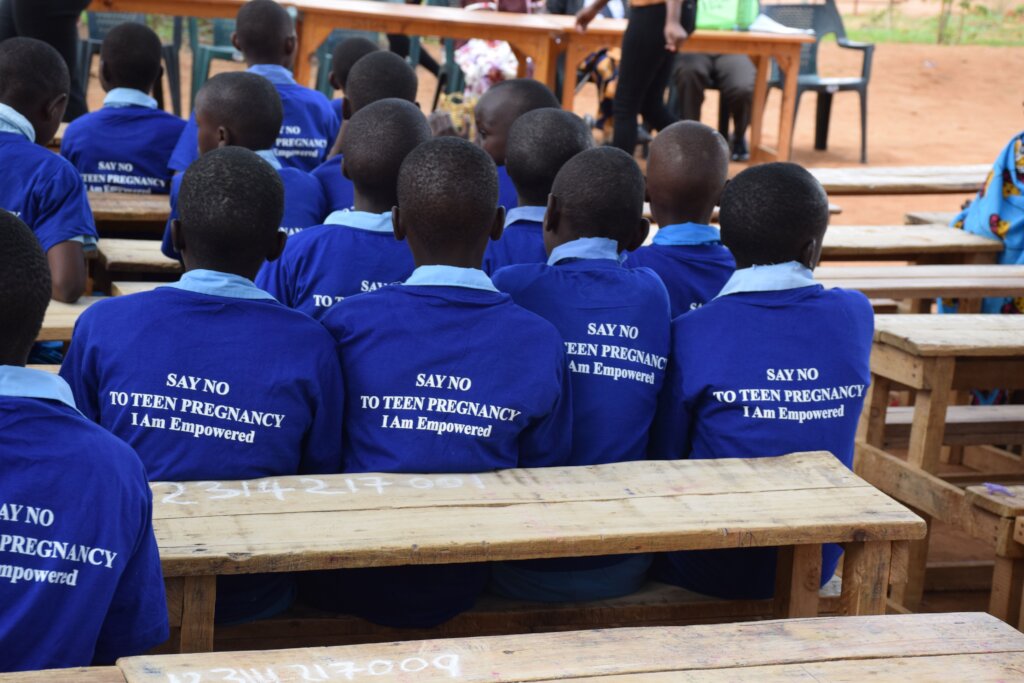 "Through the Girl/Boy Empowerment Program, I have learned how to stand up for myself and how to use my voice to get help" ....Cindy a student at Lema Primary School.
Over the last week, the first cohort of 180 girls and boys graduated from the Girl/Boy Empowerment Program. This program for 5th and 6th grade students at four primary schools has been meeting weekly for the last year to help decrease teen pregnancy and gender-based violence. Mentors Jackie and David conducted lessons on respect, boundaries, peer pressure and using their voice along with providing information on sexual reproduction. Through interactive lessons and by reading books like, "I am Enough" by Grace Byers, "Celebrate Your Body" by Sonya Renee Taylor and "Consent" by Rachel Brian, students engaged in lively discussions to help them know their rights and how to protect their boundaries and bodies.

Madam Purity, the Head Teacher at Wakaela Primary School shared, "I thank Kenya Connect for launching the Girl/Boy Empowerment Program at Wakaela Primary School. Last year we had four cases of teen pregnancy at my school. However, this year, we've recorded zero pregnancies. In addition, we have noticed positive behavior change and discipline. Thank you, Kenya Connect."

In developing the curriculum and program for The Girl/Boy Empowerment program, our team headed by Faith Doucette, met with local stakeholders to discuss the rise in teen pregnancy and solutions to help our youth. A local pastor, Rev. Benjamin Musyoki was part of the stakeholder group. He attended the graduation at Lema Primary School and shared, "Wow, what an awesome achievement to see such wonderful kids empowered with life skills of great value! I was blessed to be part of this noble endeavor! Thank you, Kenya Connect, for your life impacting programs such as this Girl/Boy Empowerment Program. I am looking forward to more partnership opportunities."
Our Girl/Boy Empowerment program team is aleady planning for 2023 with more primary schools involved, a targeted program to visit secondary schools once a term, and a new parent program on how to talk about sex with their children, how to keep them safe, and ways to support them in school.
We are able to offer these programs thanks to support from donors like you! Thank you for selecting Kenya Connect for this important and life changing program. This month, we have a special MATCHING CHALLENGE! Two donors have provided a $20,000 match (outside of GlobalGiving) through December . Any gift will be matched 100% until the funds run out. We invite you to make a donation to help us double dollars so we can reach more students.
Faith from Kikaso Primary School shared, "Before the Girl/Boy Empowerment Program, I was shy, but now I am courageous." Thank you for helping us empower students like Faith!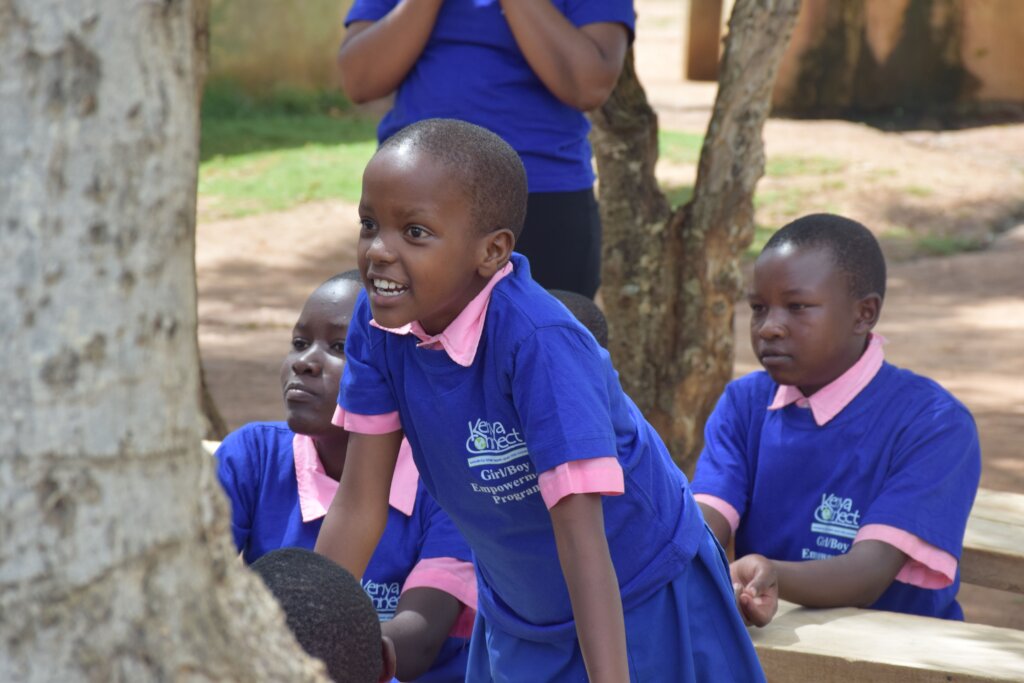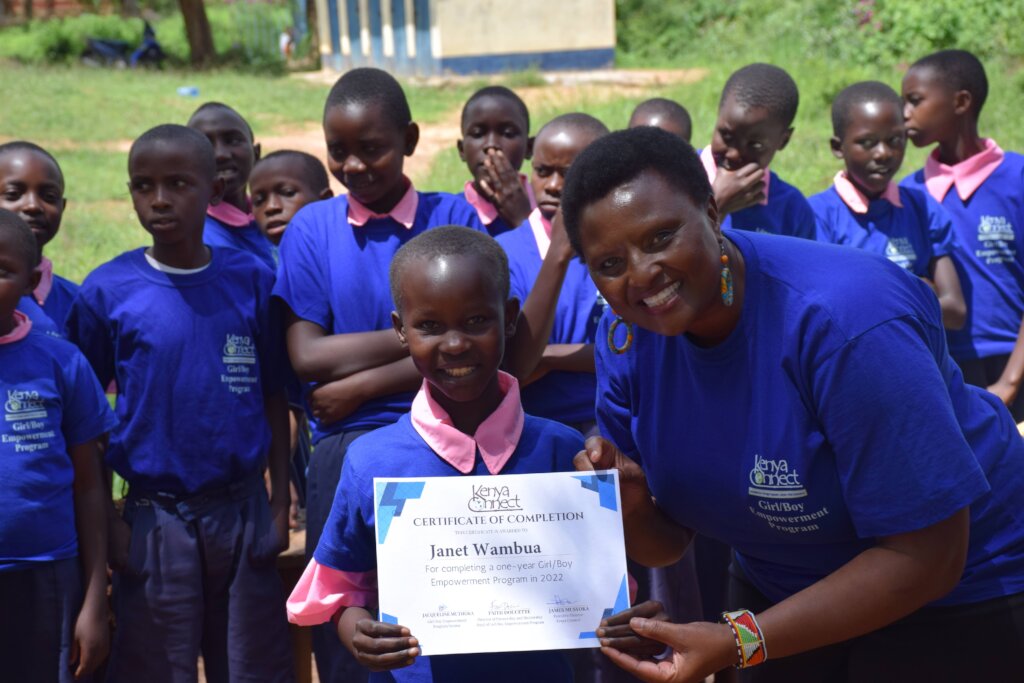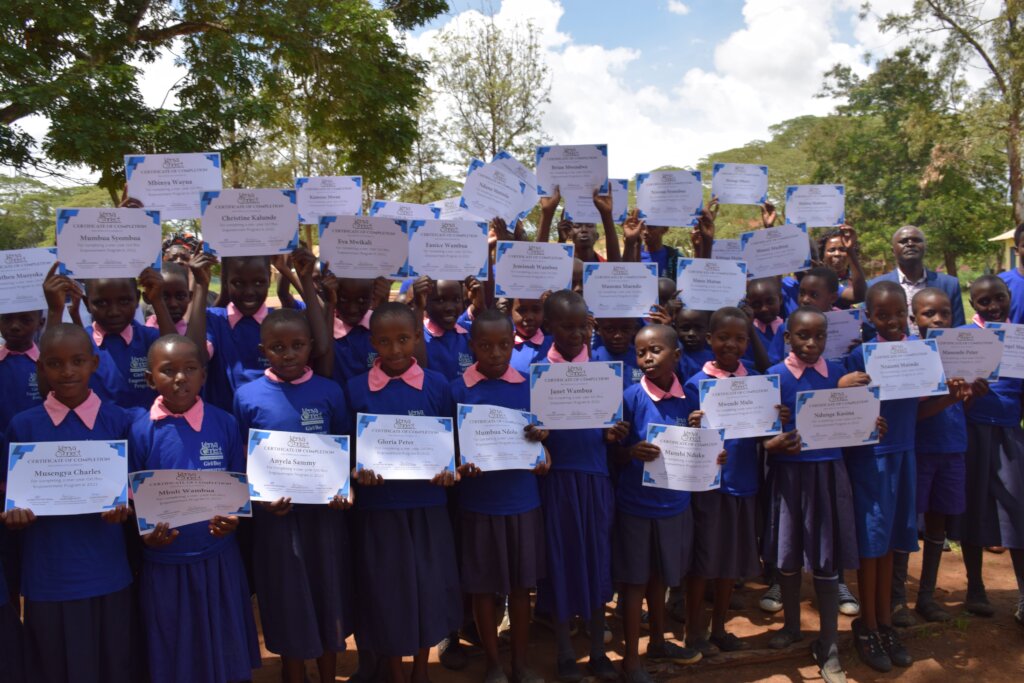 Links: