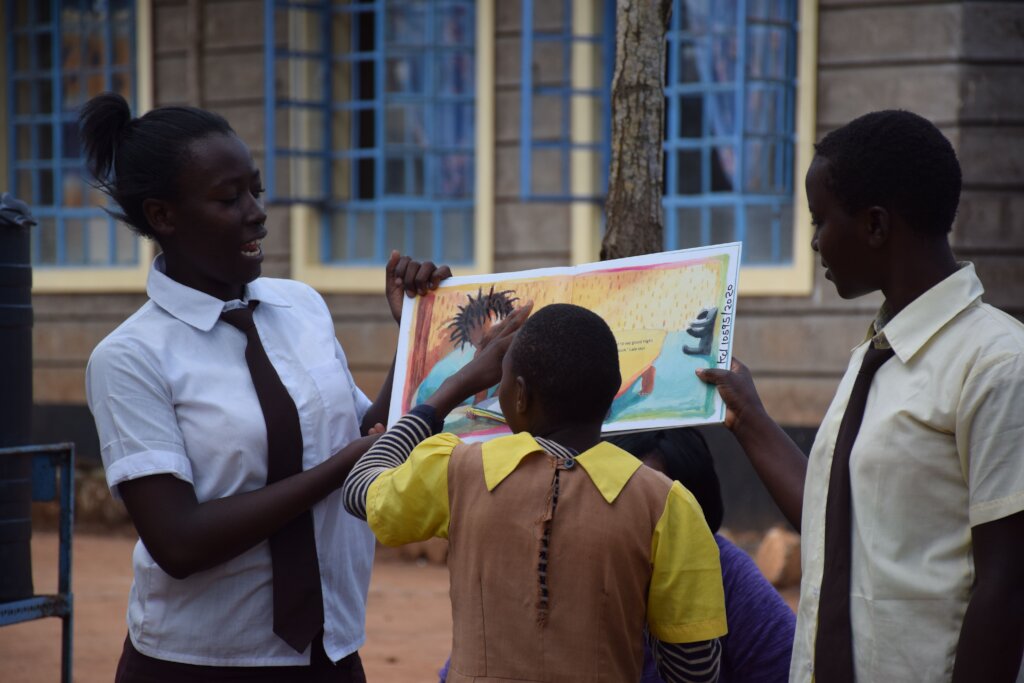 2022 has launched with library teams visiting schools, teachers thoughtfully participating in professional development sessions, and students running excitedly to the Learning Resource Center for STEM classes. We have BIG plans for this year... our 20th anniversary.
Before we provide updates for 2022, we wanted to take a moment to share some highlights from 2021. Despite the pandemic, our programs continued to thrive in our quest to break down barriers to education while providing robust enrichment and empowerment programs for students, teachers, and parents. Some of our 2021 accomplishments included:
39,194 books checked out with our mobile library vehicles traveling 6,230 kilometers to do so!
2,621 books donated to our library brining our collection to 12,593 with 20,000 books on a cargo ship headed to Kenya thanks to Books for Africa.
422 students participating in STEM classes and 144 students learning basic computer skills.
319 Wings Poa Resuable Sanitary Pad kits distributed to girls along with menstrual health and hygiene informaton.
1,047 solar lights distributed so students to encourage students to read and do homework at their homesteads.
12 sewing machines acquired for the LitMom Women Empowerment Program.
69 teachers participating in weekly Professional Learning Communities at our Empowered Schools.
More important than the numbers, in 2021 we saw students, teachers and parents excited about reading, teachers shifting from the rote methodology of teaching to creating an atmosphere of engaged learning, and parents excited to be learning how to support their children in school while also being introduced to income generation projects. We invite you to peruse our 2021 Highlights be clicking HERE.
Staff member Monicah shared, "Seeing Expanding Horizon club members lead a read aloud activity during the community service day at the Wamunyu Special school was a great milestone as they used to be so shy and afraid to read." Intern Rael reflected, "When conducting a Wings Poa training session at Kikaso Primary School, I loved how girls openly shared the problems they were experiencing in regard to menstruation while asking good questions." Danson, our bus driver, commented, "I am glad that the library program is going so well. It's exciting to see the children being able to borrow books."
All of our accomplishments are as a result of donors like you who are supporting our work to strengthen education in rural Kenya. We will continue to provide updates of our work throughout the year and we invite you to follow us on social media to see our activities on a daily basis. Thank you for making our story possible.