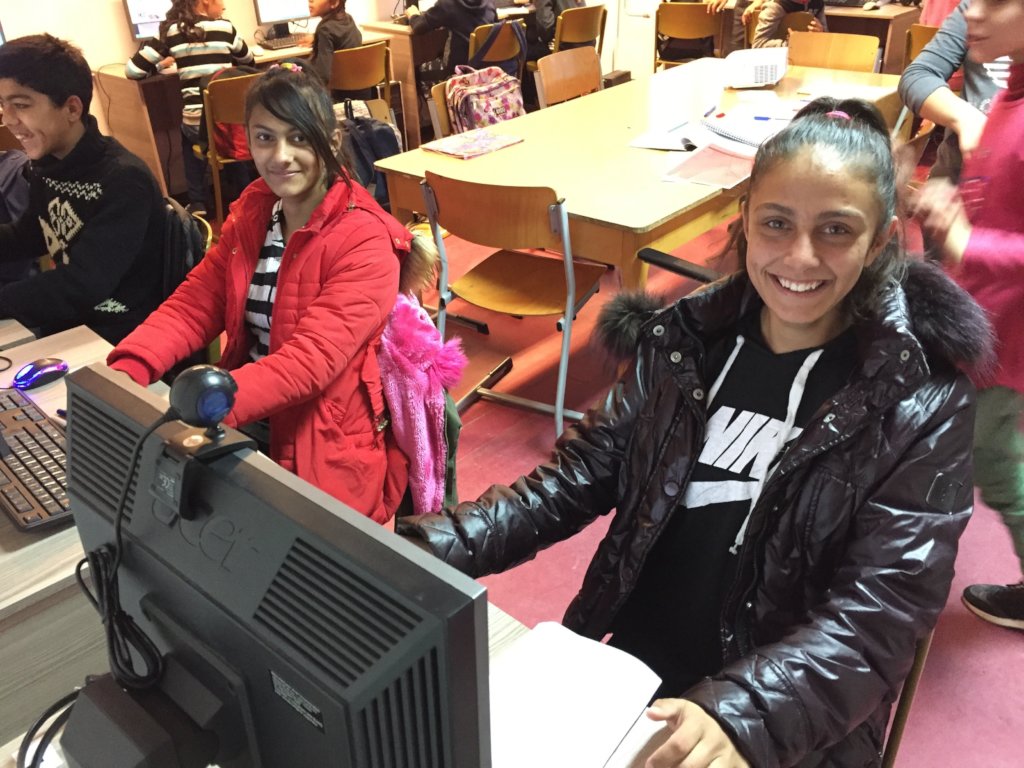 Amarildo, a third grader at the Amaro Tan School in Pogradec, Albania, dreams of being a medical doctor when he grows up. He comes from a low-income Balkan Egyptian family. His entire family, including sisters Afërdita (7th grade), Kasandra (8th grade), parents, and grandfather, live in a 2-room house in Buçimas, Albania. His oldest sister emigrated to Turkey.
The family's economic situation may not have provided the ideal basis for the children's future, but this has not stopped them from dreaming. And they dream big. Amarildo wants to practice medicine, Afërdita wants to be a school teacher and Kasandra wants to be a nurse.
Now that the Computer Lab is up and running, they feel closer to their dreams. Amarildo is so happy about the Information Technology course he attends. "It was a dream for me just to sit in front of a computer," he says, "because I never had the chance before and my family can't afford buying one for me."
Afërdita and Kasandra have already learned how to use the mouse and the keyboard, and now enjoy surfing the internet, keeping in touch with the latest technological developments which will help them in the future.
The use of technology has become very important to our students, and they greatly enjoy and benefit from it. Now they can use the Computer Lab for many different purposes. Grades 3 to 9 have twice-weekly classes to learn how to use the computers as well as working with basic programs. You can see their shining faces when they enter the Computer Lab. For them it is a dream come true.
We thank you for your generous contributions, which made this wonderful new resource a reality for the children of the Amaro Tan School. Your gift has connected them to the modern world, giving them the opportunity to dream bigger dreams and make them a reality.
We are closing this campaign, and warmly invite you to donate to a new project that will help Amaro Tan students like Amarildo and his sisters succeed in high school and beyond, realizing their dreams. You can learn more here.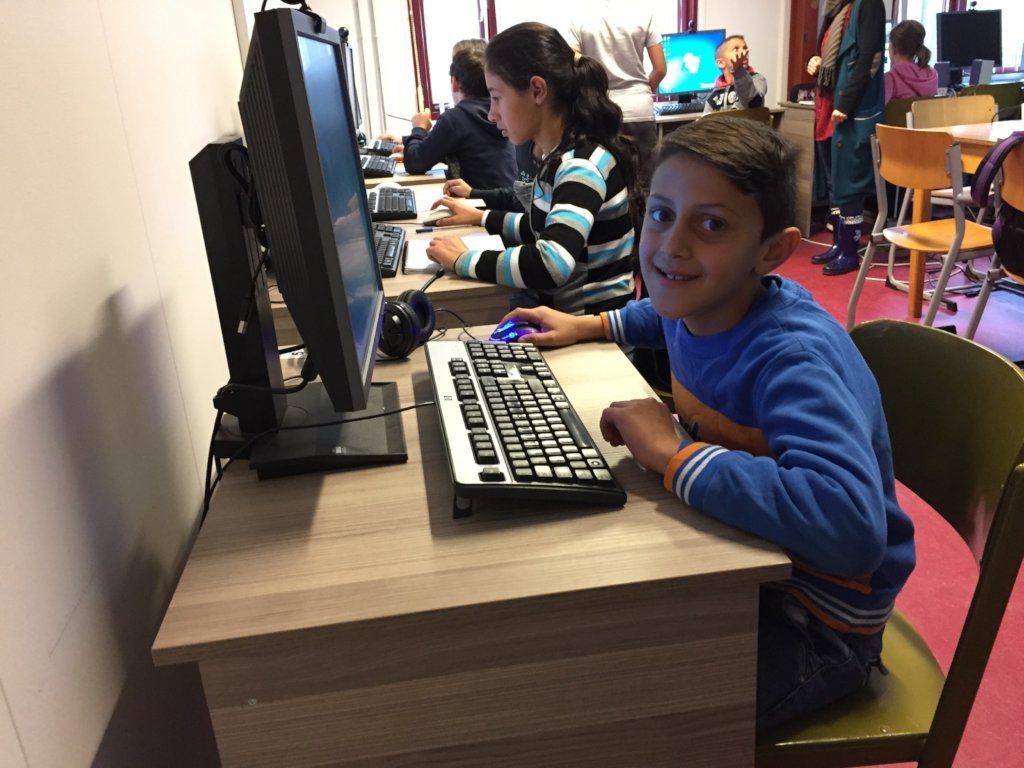 Links: