Project Report

| Mar 29, 2021
Retina - part of Central nervous system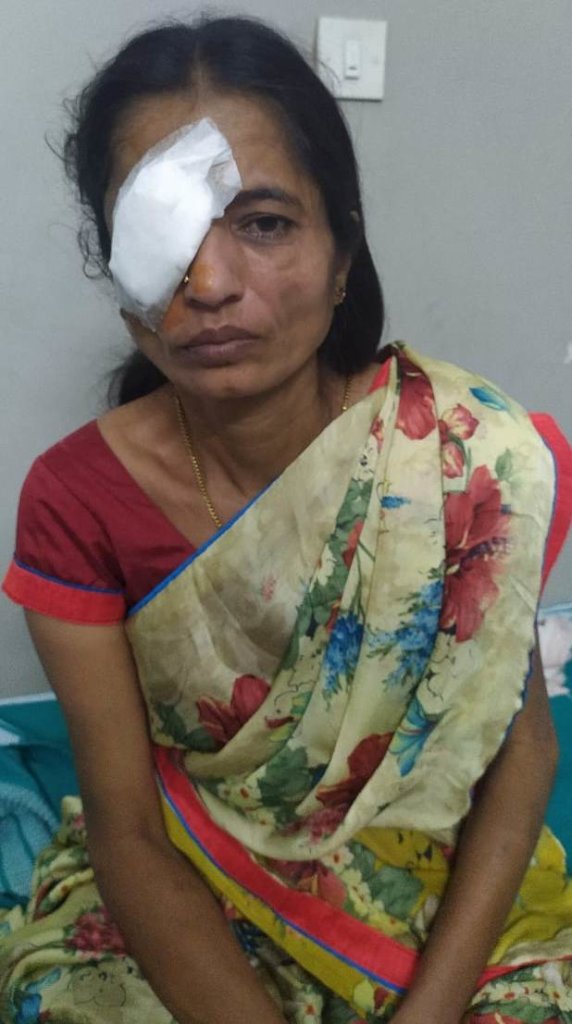 The retina is a complex transparent tissue consisting of several layers, only one of which contains light-sensitive photoreceptor cells. Light must pass through the overlying layers to reach the photoreceptor cells, which are of two types, rods and cones. Rods in humans provide night vision and aid in visual orientation. Cones are more prominent in humans and provide detailed vision (as for reading) and colour perception.
Under our project complex retinal diabetic surgeries we have operated VITRECTOMY SURGERY on a 46 yr old Female.
She has been under our care and management since 2007 for management of CMV retinitis (Cytomegalovirus retinitis (CMV retinitis) is a serious viral eye infection of the retina. The retina is the light-sensing nerve layer that lines the back of the eye. It is most often found in people with weakened immune systems. This can lead to a loss of peripheral (side) vision. Sometimes the symptoms begin with a blind spot in the center of vision and can lead to a loss of central vision. The symptoms usually happens first in one eye but often progress to the other eye. Without treatment or improvement in the immune system, CMV retinitis destroys the retina and damages the optic nerve. This results in blindness).
When she was reviewed in Feb 2021 in right eye showed healed CMV retinitis with nasally detaching retina. She was advised for surgical intervention of RIGHT EYE VITRECTOMY + MEMBRANE PEELING + ENDOLASER + FLUID GAS EXCHANGE + ENDOLASER + C3F8 GAS UNDER LOCAL ANAESTHESIA.
Surgical Management:
After undergoing all preliminary investigations (physical fitness) she was posted for surgery on 05.03.2021 @ 02:15pm. The operating team consisted of Dr.Krishna R Murthy & Dr.Bhargavi Murali – Operating surgeons, Dr.Raheela Afsan – Assistant Doctor, Mr.Anil Kumar - Surgery Assistant, Dr. Raghavendra – Anesthetist, and OT Assistants- Mr.Ravikumar & Mr.Mahadevaswamy.
The surgery lasted for 2 hrs 30 min. She was discharged on 06.03.2021 with an advice to follow all medications and to maintain strict prone position for 13-14 hrs a day for 3 weeks and review after 1 week. As on 26.03.2021; she is doing well and retina is ON and is suggested to review after 3 weeks.
She works in a private firm as a helper staff and supports her family of 3 members. Husband deceased years back and the responsibility of children lies on her who are still pursuing their graduation studies. The above support has helped her to great extent.