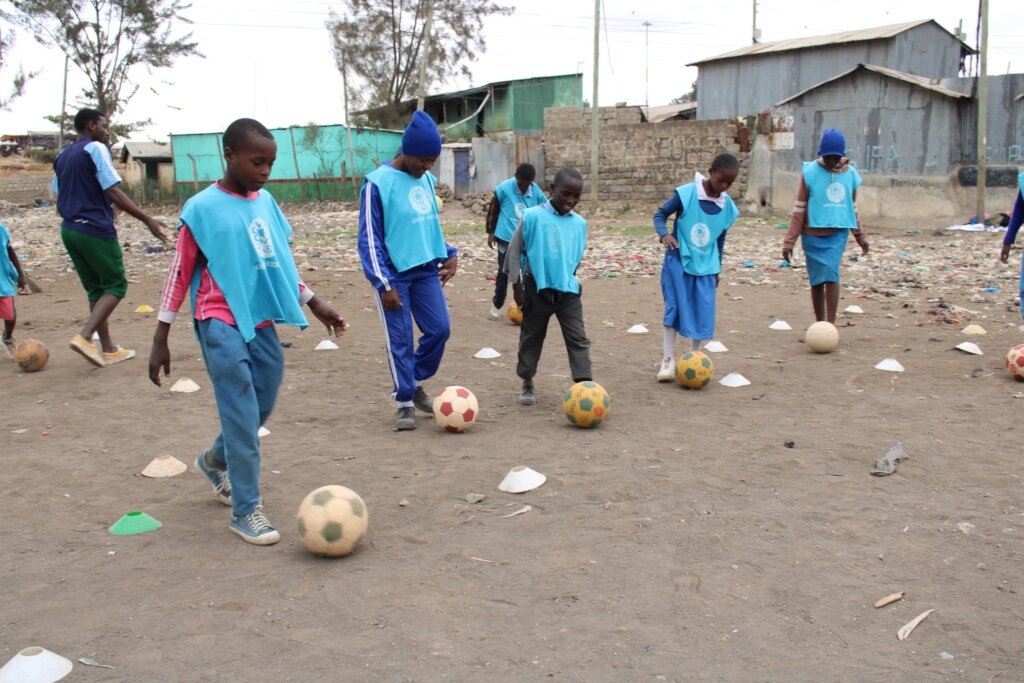 I am happy to share with you how the last 3 months have been; I can confidently say that there has been a significant rise on the attendance of Children in all 5 schools where community impact program is taking place.
With just 2 months remaining until the end of 2022, Green-Kenya team is looking forward to wrapping up the year on a high note. The organization has reached more Children compared to previous months this year this was attributed to insurmountable challenges. We have a total of 1246 Children, out of these, 805 are boys and 441 are girls.
The majority of the participants reached by gender are still boys. The average attendance of participants in Environmental literacy and Community Impact program is 76%, women up is 59% while Football academy is 85% respectively.
Even though the overall number of girls is low, there has been a gradual increase in the number of girls attending Women Up sessions compared to 6 months ago
The Community coaches have conducted 125 sessions from 7th February to 31st October and spent 439 hours 45mins on field. The community Coaches are certain that the amount of work will reduce significance because of short term that is characterized by preparation for final exams.
As they year come to a close, we would to thank, the schools, parents, community Coaches and everyone who made sure that the sessions went on through their donation. Your support assisted to reach many Children through sports to teach and share our feelings in the most affectionate way. I would like to say thank you.
From next year, the schools calendar will go back to normal as it was in 2019 before Covid 19, we believe that we will have a more structured learning both on and off the field and Children will have more time to rest during school holidays compared to the last 2 years. We are looking forward to go on a roller costa with, please share this message of passion and dedication with your family and friends on behalf of all the Children who taking port in Green-Kenya programs.
I wish you happy holidays in advance, and remember don't forget to rest and reflect
With passion and dedication
Titus Musyoka