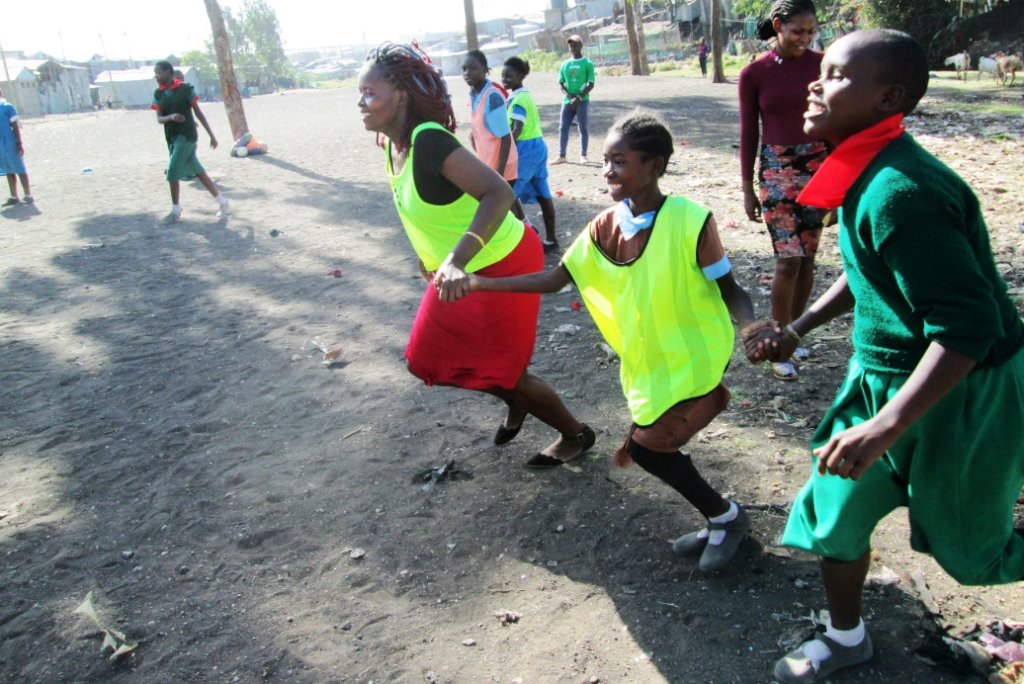 11th September 2020, Nairobi, Kenya
TeacherDamaris is from House of Prayer Community School in Mukuru Kwa Ruben where most of our community impact participants live. She is an enthusiast when it comes to physical edication ; "teacher Dama" as most of the pupils call her, is also the secretary of Green-Kenya committee team that is responsible for Child Protection in all the schools in we work with.
"Teacher Dama" has been taking part in community impact program weekly; helping with marking the attendance book after the sessions and ensuring that participants return to school after the session as per the requirement.
Just before the schools were closed in early March as a result of Covid, "Teacher Dama" was 3 months pregnant; her teaching was her only income. During the food donation that Green-Kenya
Conducted, "Teacher Dama" was among those who benefited from the donation. She is now in need of prenatal and antenatal healthcare to prevent low birth weight and other complications.
"Dama" has been out our radar even when there was restriction of movement; Green-Kenya had weekly calls just to offer her mental support during challenging times. At the moments, the situation has eased a bit; there is no more restriction of movement and people can move from one point to the other to work and to seek psychological health.
For this reason, we hope to spend part of the donation of little by little matching campaign that will take place on 14th – 18th September to buy for teacher Dama some of the essentials she will need during this time of her pregnancy.
We celebrate you Teacher Damaris aka "Dama" and on behalf of all our participants, our volunteers and G-K family in different parts of the world, we would like to send our positive vibe. We are in this together.