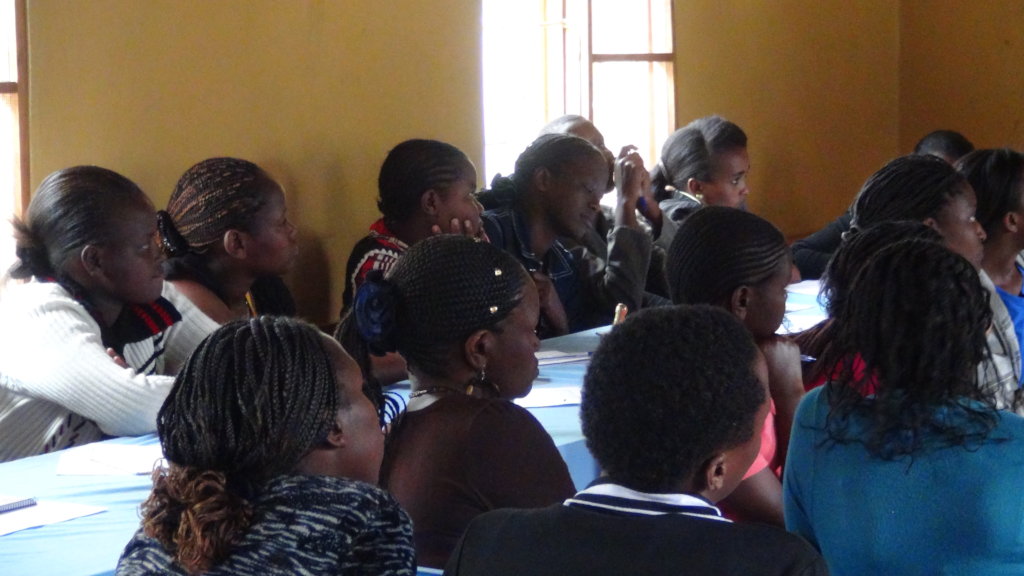 Dear friends,
As the world continues to battle COVID-19, MGEF is very proud of our staff, volunteers and, of course, our steadfast scholars. They continue to show courage and resilience as they navigate through the pandemic. This week is the opening of Term 2 of 2021. The staff is busy receiving students as they drop by to pick up their supplies for the term. To keep this a safe procedure, much is done outside and all are required to wear masks. MGEF currently has 137 active students – 52 primary, 45 secondary, 36 post-secondary and five pending post-secondary awaiting acceptance to schools.
Due to the lockdowns and school schedule changes, primary and secondary graduating students took their Kenya Certificate of Primary or Secondary Education exams (KCPE or KCSE, respectively) in the spring of 2021 instead of the fall of 2020. This spring, despite COVID-19, MGEF had four primary, five secondary and five post-secondary graduations. Though we could not meet in person to celebrate, we are very proud of all of our graduates. Whether from primary, secondary or post-secondary schools, each graduation is a stepping stone to the next hurdle.
I thought it would be nice to share the successes of some of our graduates. I would like to tell the stories of Rebecca who recently graduated from secondary school, and Faith who recently graduated from primary school.
Rebecca was an ambitious little girl with big dreams. She was born in a typical Maasai manyatta. Her father had four wives and 31 children. Her mother was the third of the four wives and had nine children. Rebecca was a happy young child as the family had plenty of livestock and food. She went to a local primary school and felt she had a bright future. Then in 2000 the drought hit and life changed as they lost their livestock. Rebecca's father began to marry off his daughters for cows and goats to build back his wealth. Unfortunately, the droughts continued and in 2010 Rebecca ran away from home because she knew she would soon be married off. MGEF accepted her into its Scholarship Program that year. A year later, during a holiday break, succumbing to traditional beliefs and peer pressure, Rebecca got pregnant. Her father then married her off to a man who was abusive and with whom she would have two children. Rebecca knew that the only hope for her and her children was to escape the violence and return to school. In 2015, she left her abusive husband and went home to her mother. Her mother said she would care for her two children and Rebecca asked MGEF to please help her return to her education. MGEF understands the pressures a Maasai girl encounters and felt Rebecca deserved another chance. Once a part of the MGEF family, you are always a part of the MGEF family. In January of 2016, Rebecca returned to school for Class 8 (8th grade) and was determined to keep on a steady path towards achieving her dreams of an education and independence.
Rebecca graduated from secondary school this past spring. MGEF is incredibly proud of her as she was so close to becoming a victim of abuse for her entire life. She wanted a better life for herself and, more importantly, for her children. She knew the only path to a brighter future was with an education. She has applied to post-secondary schools to become a kindergarten teacher.
Faith comes from a polygamist family of two wives and nine children. Faith's father and mother are illiterate with no jobs or livestock. The family was struggling to put food on the table. In early 2016, after two of her sisters were married off, Faith decided to run away, not only to avoid an early marriage, but also because she was hungry. She eventually ended up at the Kajiado Adventist school and rescue center. MGEF was informed of her situation and the staff had her fill out an MGEF Scholarship application. In May 2016, Faith was accepted into our Scholarship Program.
Faith is the first girl in her family to graduate from primary school. She is now in Form 1 (9th grade) at a good secondary school. She dreams of becoming a teacher. To watch the transformation of Faith from a very scared and meek girl who rarely smiled, to a confident girl, quick to laugh and excited to learn, is hard to put into words.
COVID-19 has added to the already severe financial hardships for Maasai families. Due to this and the required periodic school closures, there has been a huge resurgence in historical customs that are damaging to Maasai girls, including forced marriage, female genital cutting (FGC) and domestic violence. The need to educate girls has never been more critical. The MGEF-Kajiado office is visited daily by girls like Rebecca and Faith trying to escape early marriage, FGC, violent situations and poverty. We were able to add 10 new students to our roster for Term 1 this year. Yet there are so many more desperate to change their lives with an education.
We thank our supporters who have made the stories of Faith and Rebecca, and all of our students, a reality at MGEF.