Project Report

| Jul 11, 2022
Benefits of baking go beyond nutrition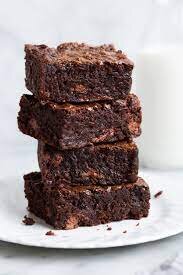 Teenagers and young adults fighting cancer face a significant impact on their mental health and emotional wellbeing. 90% experience anxiety; 70% experience depression and 83% experience loneliness. Our Brownie Baking Activity is designed to counter these, and other impacts – with the benefits going beyond the nutritional ones.
This activity was an online session – ahead of it, the young people were sent a special delivery, containing all the ingredients they needed to make a delicious batch of Brownies.
Sometimes, even accepting your diagnosis can be hard, but baking can be used as a great coping mechanism, centring the young people in the present with small tasks to focus on, in a manner similar to meditation. Studies show that baking helps to address depression, anxiety, and stress. It's a great way to express how you feel, take account of your fears and anxieties.
Baking can give the young people a real sense of control – essential when they are going through treatment as so many decisions are made for them, leaving them feeling that they have no control.
Additionally, it improves both motor and cognitive skills – many cancer patients report "chemo fog" which causes thinking and memory issues, fine motor skills can also be impacted during and after treatment. Recording and adding the ingredients, weighing and mixing all help with both.
As they log on and learn, with others, the techniques to making their batch of brownies they learn patience – a particularly useful skill for young people living in the immediacy of the digital age where they can interact with others on the other side of the globe and watch entire sessions of shows in a few sittings.
For these young people, isolated by their illness, losing their confidence and self-esteem, cooking with others improves their self-esteem, gives them a great feeling of accomplishment, and is an extremely rewarding experience that helps to rebuild confidence.
For everyone who has supported our project, a big thank you from the Team and the young bakers who really enjoyed connecting with each other and making a delicious treat.