Project Report

| Nov 22, 2017
Unconditional cash transfers in Somalia
By Alexandra Strzempko | Development Officer, Institutional Partnerships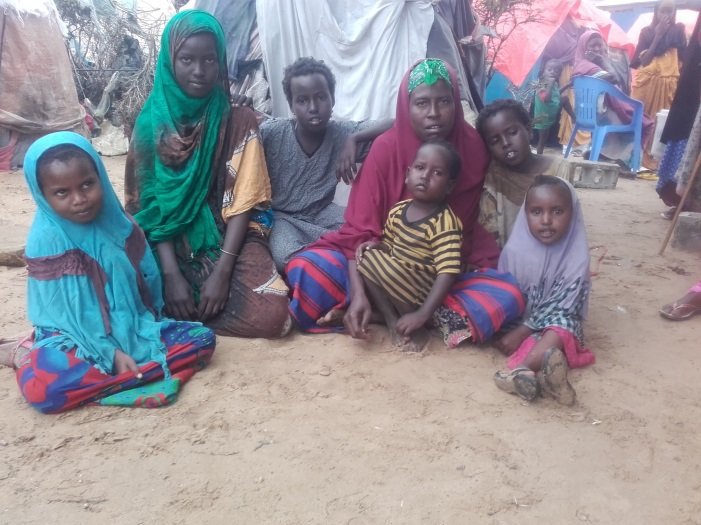 Dear Supporter,
Concern Worldwide continues to respond to the hunger crisis in Somalia, South Sudan, Ethiopia, and Kenya. Thanks to your generous support, our 1,200 staff members on the ground throughout these four countries continue to provide emergency nutrition programming, safe drinking water and latrines, emergency cash transfers, and other life-saving interventions. Today, I want to spotlight Concern's work in Somalia.
Somalia has been suffering from an ongoing drought, due most recently to poor consecutive rainy seasons. The lower than expected rainfall of the "Deyr" rainy season in October through December 2016, followed by the shorter than expected "Gu" rainy season in 2017, leading to a serious drought, which has resulted in crop failure and loss of livestock, causing a spike in food insecurity and malnutrition. The situation has caused many to leave their homes in search of food and water, and most of these people eventually end up in internally displaced persons (IDP) camps, outside of Mogadishu. People arrive at these camps with only what they can carry, and are acutely in need of assistance.
An important line of assistance for IDPs is unconditional cash transfers (UCT), which are an effective intervention during droughts when markets are still functioning, as they allow people to purchase life-saving food, water, and non-food items for themselves. This gives them choice and dignity while also supporting local livelihoods and markets by providing cash inputs into the local economy.
This system is especially beneficial because it protects staff and beneficiaries in Somalia's highly insecure environment, as no actual cash exchanges hands. Concern and partner staff work closely with the community and IDP camp leaders to identify the families most in need of cash support and subsequently select households based on a number of key vulnerabilities. The cash transfers take place using mobile money systems, with families registered through their phone numbers.
I want to now take the time to share the story of one of our beneficiaries, Uba.
Uba was living with her elderly husband and six children in Furuqlay in the Lower Shebelle region of Somalia when encroaching violence and fighting forced her family to leave. In Furuqlay, Uba's family had a farm and livestock, but they left everything when they fled. They ended up in a camp for internally displaced persons in Mogadishu.
"It is not something that I imagined having to one day think about, running and staying with my children in a place that doesn't belong to us." Says Uba.
To make matters worse, Uba's ninety-year-old husband became sick in the camps. Uba was able to borrow money from a neighbor in order to take him to the hospital, but even after he recovered, he was malnourished. Uba could not afford to feed her family more than one meal a day, if that.
Concern arrived at the camp in August 2017 and began the process of selecting beneficiaries to receive unconditional cash transfers. When selecting beneficiary households, Concern focused on newly arrived families like Uba's. Uba's family has so far received two months' worth of cash transfers.
When asked about her life since receiving the support, Uba says, "My life is much better than the life my family and I had in Furuqlay. If I compare both, today I'm eating at least two times a day while before there was only a 50% chance to get something to eat once a day. Now I am comfortable and enjoying a less stressful life that Concern Worldwide has enabled inside the camp."
The cash transfers are not only enabling Uba and her family to eat more full meals every day. With the leftover cash, Uba has also started a small business selling fruits and vegetables. She is currently selling the produce outside of her shelter because she does not yet have enough money to buy a table, but she is hopeful that in the coming months her business will grow.
Uba says that her greatest pleasure is being able to feed her children every day, and thanks to your support, Uba and her family can look towards a brighter and more stable future.