Project Report

| Aug 28, 2017
Continuing crisis in South Sudan
By Alexandra Strzempko | Development Officer, Institutional Partnerships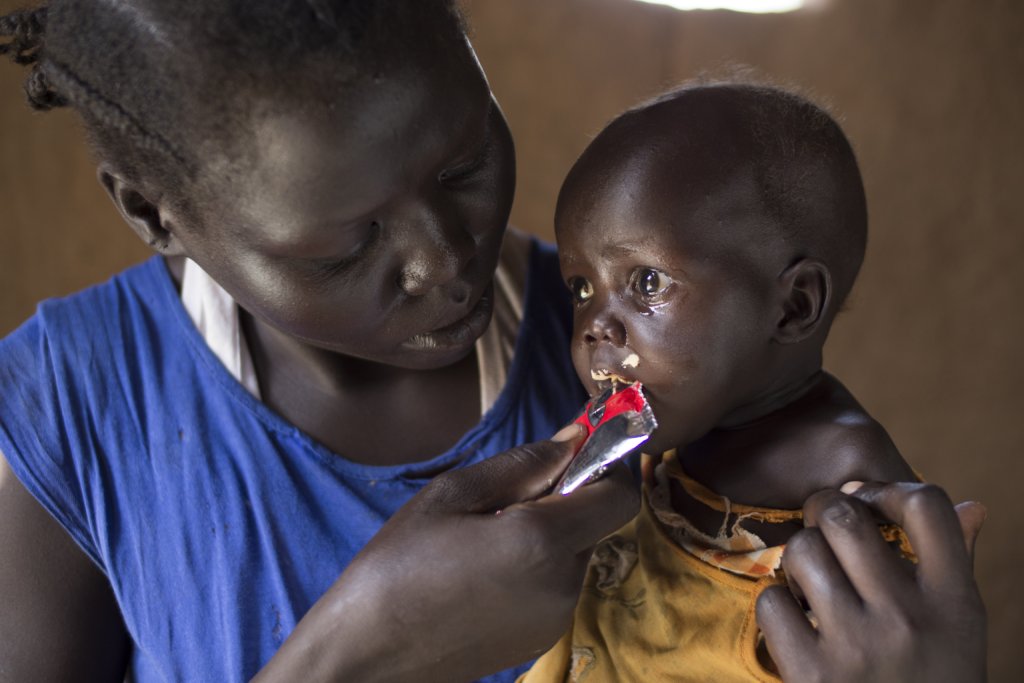 Dear Supporter,
Concern Worldwide continues to respond to the hunger crisis in South Sudan, Somalia, Kenya, and Ethiopia. We have 1,200 staff working in the four target countries, where we are providing emergency nutrition programming, safe drinking water and latrines, emergency cash transfers, and other lifesaving interventions. Thanks to your generous support, our teams have been able to increase food distributions and scale up our work to save lives in areas that are most critically affected. Today, I want to spotlight the situation in South Sudan, along with Concern's ongoing response in the country.
Since our last update, famine has officially been declared "over" in South Sudan, based on the most recent Integrated Food Security Phase Classification report. However, the reality on the ground paints a more complicated picture. More than 1.7 million people in South Sudan are still on the brink of starvation, and over one million children are currently malnourished. While the efforts of international agencies like Concern appear to have helped stabilize the situation, it's also likely that many people migrated to areas where it was easier to access assistance, which has had the effect of dispersing rather than truly alleviating needs.
The food crisis in South Sudan is largely the result of a conflict that has been ongoing since 2013, and has been inflamed by long standing ethnic tensions. The conflict has killed tens of thousands of people, destroyed the economy, and forced close to four million people to flee their homes.
Since the onset of the food crisis, Concern's staff of 350 in South Sudan has reached more than 400,000 people in that country with emergency nutrition programming, food distributions, clean water and latrines, and preventative healthcare. Concern operates in Unity State, Northern Bahr el Ghazal, and Juba, and our acute malnutrition program is treating critically ill children in 52 clinics across those regions. These services are part of what helped pull South Sudan back from famine, but the situation remains precarious.
Due to these circumstances, many families in South Sudan have found themselves in desperate situations. Aweng, 25, and her husband returned to South Sudan after years of exile from the war. However, upon their return, life quickly became harder than ever as conflict spread throughout the country again. The end result was an extreme lack of food for Aweng, and she was forced to survive on just one basic meal a day. Her poor nutrition meant that she didn't produce enough breast milk to feed her baby daughter, Adut.
At 20 months old, Adut was acutely malnourished and weighed just 9.7lbs, or the equivalent weight of a healthy newborn. Thankfully, Aweng and Adut accessed help at a Concern emergency nutrition center. Adut was put on a Concern-supported program of high energy peanut paste, called Plumpy'nut, which is packed with micronutrients and vitamins. She has since started to gain weight.
Thanks to your support, families like Aweng and Adut can begin the road to recovery, free from hunger and the insecurities that come with conflict. Concern Worldwide will continue to respond in South Sudan, along with the three other target countries, for as long as the crisis continues.