Project Report

| Jun 7, 2021
A Look Into Concern's Work: Marsabit County, Kenya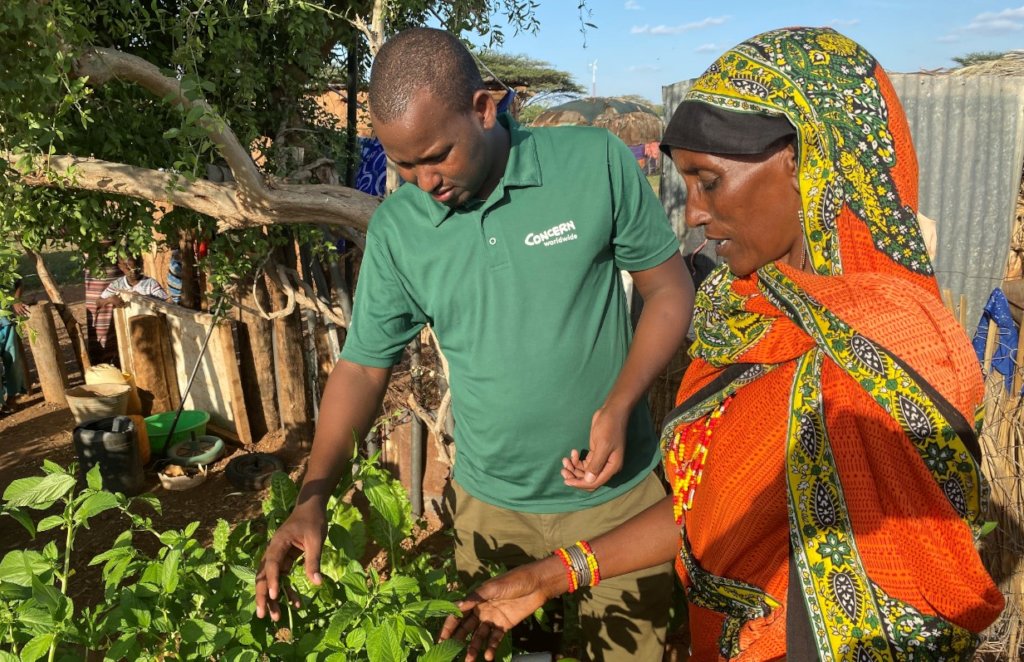 According to a recent World Bank study, 65% of the world's adult workforce living below the poverty line rely on agriculture, leaving them particularly susceptible to the harmful impacts of climate change: reduced access to food, lower food quality, harmed livestock, and more.
But these effects are not universally felt around the world, depending on a country or region's natural climate and how the local population engages in agriculture.
Marsabit County, Kenya, is one such place that has been largely affected by climate change. The region has semi-arid land and unreliable seasonal rainfall that offer little opportunity for anything but survival. Lately, even that has become difficult — with persistent drought being the biggest challenge.
80% of Kenya is agriculturally unproductive. This leaves the grazing of livestock across large tracts of 'rangeland' as the only real livelihood available to those who live there. In Marsabit county in the north, at least 80% of the population depend on livestock, mostly sheep and goats. The local breeds are hardy, but their market value is low.
Concern's Approach
With funding support from the US Government and generous donors like you, Concern has been working with pastoralists in Marsabit to come up with effective solutions to a now persistent and life-threatening problem.
1. Goats
The Small African goat that's popular in the region grows slowly and only has moderate milk production. To boost the stock, Concern introduced Somali Galla buck goats, which are more substantial and more productive, to breed those characteristics into the local herd. This means more milk and a better market price for the families of Marsabit.
2. Gardens
Although climate change has left the land in places like Marsabit unsuitable for large-scale crop farming, there is an alternative: home vegetable gardens. The Concern team trains local people, mostly women, in simple methods of shade and moisture conservation to make the most of sack planters and small plots at home. Tomatoes, spinach, and kale provide vital nutrients for the whole household and protect young children and pregnant women against malnutrition.
3. Grass
The climate shocks in Kenya are taking a toll on the pastoral landscape, killing essential grass. Herders must range further to find sufficient food for their animals, putting them under stress and often leading to disputes. In an effort to rehabilitate the rangelands, Concern supported the purchase of tools for bush clearance and protective fencing, and communities have been experimenting with new drought-resistant and salt-tolerant grass seed types.
4. Water
The Concern team has been restoring water supplies across Marsabit, installing solar pumps and raising pipes off the ground to prevent corrosion. This means pastoralists won't have to travel large distances with their herds. It also means there's a regular supply available for drinking and irrigating home vegetable gardens.
*****
For the families of Northern Kenya, these solutions work together to provide a lifeline. Concern is grateful to the diverse community of donors that make projects to address long-term food security possible, while also allowing us to stay flexible in the face of sudden food shortages and famines. Thank you for being a part of that community.