Project Report

| Feb 11, 2021
Conflict and Food Insecurity in East Africa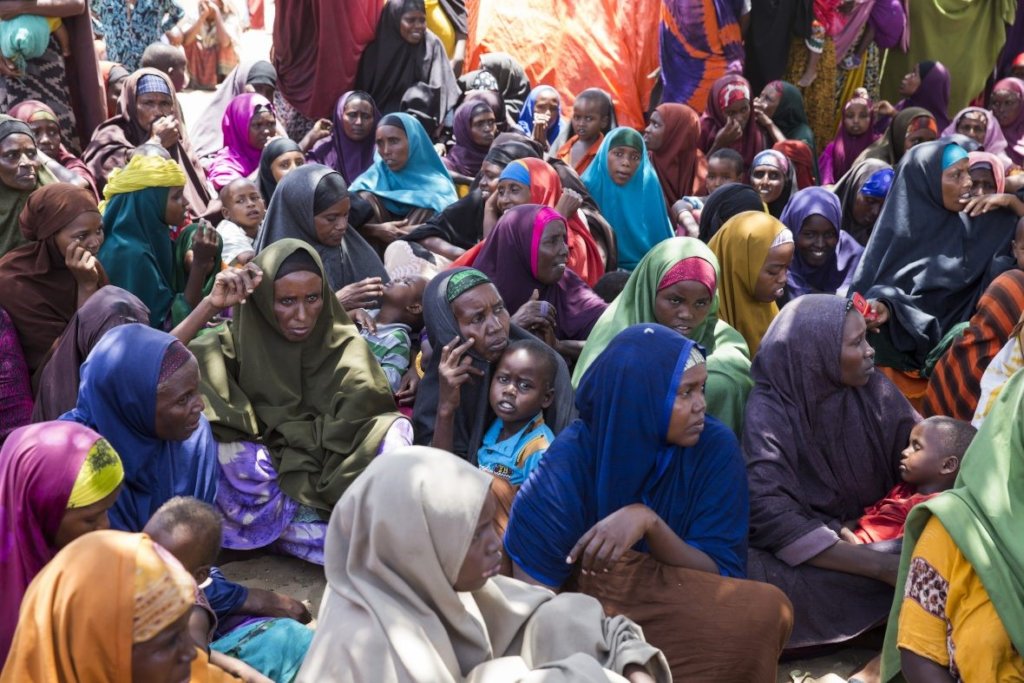 In 2021, hunger in the Horn of Africa persists. The issue remains complex, inextricably tied to concurrent crises such as climate change, the COVID-19 pandemic, and conflict. In Ethiopia, South Sudan, and Somalia, violence – both prolonged and recent – has forced tens of thousands to flee their homes and their livelihoods for safety, but often also food insecurity in neighboring countries that are ill equipped to assist these refugees or their new host communities.
With the help of generous supporters like you, Concern is working to ensure that people living in extreme poverty who are affected by violence are able to find food and also build resilience for whatever the future holds. Read on to learn more about the situations in these three hunger and conflict-affected countries and what Concern is doing to help.
Ethiopia
In November 2020, conflict broke out in northern Ethiopia's Tigray region fueled by political tension and the country's role as a large host community to refugees from Eritrea. Over 50,000 Ethiopian refugees fleeing violence have since crossed into neighboring Sudan.
This is especially worrisome since prior to 2020, Ethiopia had been on track to meet its goal of under 3% of residents living below the national poverty line by 2029 – a first in sub-Saharan Africa. The confluence of crises in Ethiopia will continue to threaten both livelihoods and food security. While this latest conflict is still in its early stages, repatriation for refugees displaced by violence is never a short process.
What's being done
Concern has flown in its emergency team to respond to the rapidly growing number of refugees arriving into Sudan from Ethiopia and is working in the border town of Hamdayet and in the Um Rakuba refugee camp erecting tents, distributing supplies, and promoting health and hygiene in the crowded conditions.
South Sudan
Over the last decade, violence has forced people to flee their homes and plunged South Sudan into chaos and famine. As of December 2020, 6.5 million South Sudanese require humanitarian assistance, and over 63% of the country faces food insecurity.
Since gaining independence in 2011, South Sudan has faced constant turbulence. While the country has extensive oil fields that form its economic backbone, it is also landlocked which means that trouble with international negotiations has resulted in unpaid labor and ballooning inflation. These shocks hit women and children hardest, particularly when it comes to food shortages and malnutrition.
What's being done
In coordination with local partner, Concern provides therapeutic nutrition services in remote communities with a mobile version of our Community Management of Acute Malnutrition programs. We also support 49 health facilities to deliver life-saving interventions around malaria, pneumonia, and diarrhea. Concern also works in the Protection of Civilian site in Bentiu with WASH programming to provide access to safe water, proper sanitation, and hygiene promotion services.
Somalia
Political instability and civilian insecurity have combined with the devastating effects of climate change to form a complex humanitarian crisis in Somalia. In the last two years, the number of Somalis requiring humanitarian assistance has increased by 40% and now exceeds 5 million — nearly half of the country's population.
Decades of conflict have made it difficult for many Somalis to keep a steady life and livelihood. As of 2020, nearly 15% of Somalia's population is displaced. Those who are internally displaced within Somalia live tenuously, with persistent threats of eviction and marginalization. Job loss due to displacement can be exacerbated if a family relocates to an area where they may face greater inequality. All of this is combined with a decade-long drought in the country, floods, and one of the most devastating locust crises on record, leaving Somalia's majority-agrarian population facing additional economic and food insecurity.
What's being done
Concern has been in Somalia for nearly 35 years, responding to both the challenges of climate change and population displacement. We focus on nutrition support in the areas we work, as both of these circumstances can lead to acute malnutrition and famine, but we also work to build long-term systems and solutions for livelihoods and disaster risk reduction.
***
Thank you again for supporting Concern Worldwide's efforts to address food insecurity and its root causes in East Africa.