Project Report

| Jun 17, 2020
Compounding Crises: COVID & Locusts in East Africa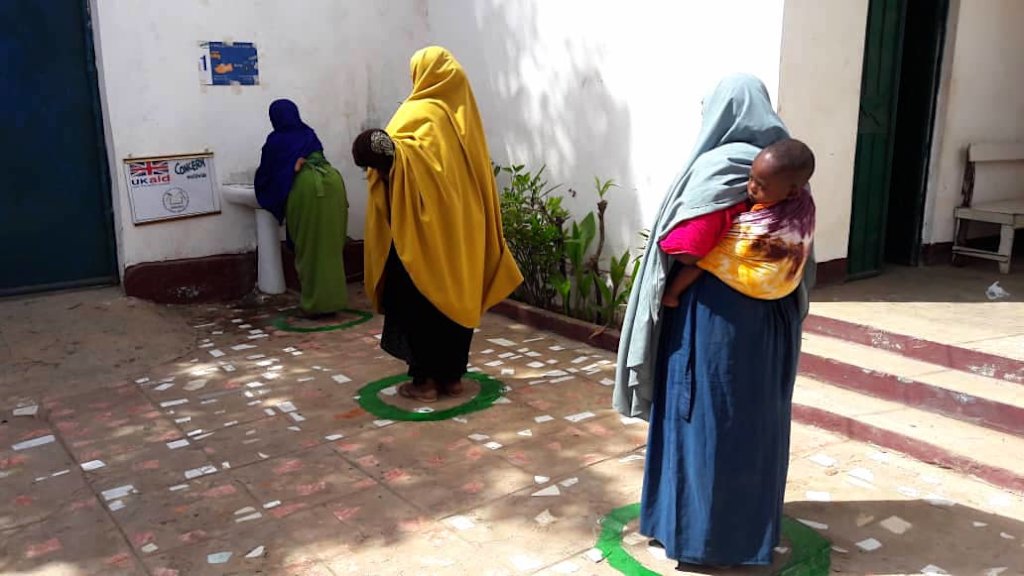 The World Food Program recently warned that COVID-19 could push as many as 265 million people worldwide into acute food insecurity by the end of 2020. Over the last several months, it has been made clear to Concern's global staff that COVID-19 is not only a public health crises in its own right, but it also serves as an amplifier for existing issues, in particular hunger.
Prior to the spread of the pandemic, East Africa was already grappling with swarms of crop-destroying locusts. In January 2020 the largest locust infestation in decades struck Ethiopia, Somalia and Kenya, devouring tens of thousands of hectares of cropland.
Swarms have now spread further – heavy spring rains sustained humid weather conditions, allowing new swarms to breed that are predicted to be up 20 times larger than those from earlier this year.
A small swarm measuring one square kilometer can eat the same amount of food in one day as 35,000 people. Not only can these swarms devour this season's food, they can also consume the seeds for next season, endangering lives and livelihoods for months and even years.
Concern has been working with affected communities in Kenya, Somalia and Ethiopia to provide both immediate and long-term aid in response. We are providing cash payments to families to buy fodder for livestock, food, seeds, agricultural tools and other basic items. Our ongoing work in the areas of disaster preparedness and smart agriculture – including crop diversification, the introduction of biofortified crops, and more effective food storage techniques – has mitigated the impact of the infestation where possible.
Unfortunately, the pandemic is slowing efforts to fight the infestation by diverting funds, affecting global supply chains, and restricting travel for pesticide-spraying vehicles and technical experts to affected regions. Concern has been advocating actively with the Kenyan government to ensure that the response to the infestation is not kept on the backburner.
These same restrictions on trade and movement have reduced the availability of food for purchase and raised prices. For those whose incomes are compromised by pandemic-related shutdowns, layoffs, and travel restrictions, it has become even harder to afford enough food to keep their families healthy. School closers have also left children without what was sometimes their only complete meal of the day.
Concern's combined approach of cash/food/voucher distributions and livelihood generating support is helping families get their next meal and plan for those to come. We are providing personal protective equipment to all staff and volunteers, instituting social distancing, and modifying program practices and schedules to be able to continue our work safely and effectively, from nutrition assessment and treatment for expecting mothers and children and distributing supplies to maintaining access to clean water and income generation training.
Your support is essential to keeping up these efforts in the region, meeting growing need and adapting existing programs.
Thank you for being a part of our global community!
The Concern Team