Project Report

| Feb 18, 2020
Locust Swarms Creating Food Crisis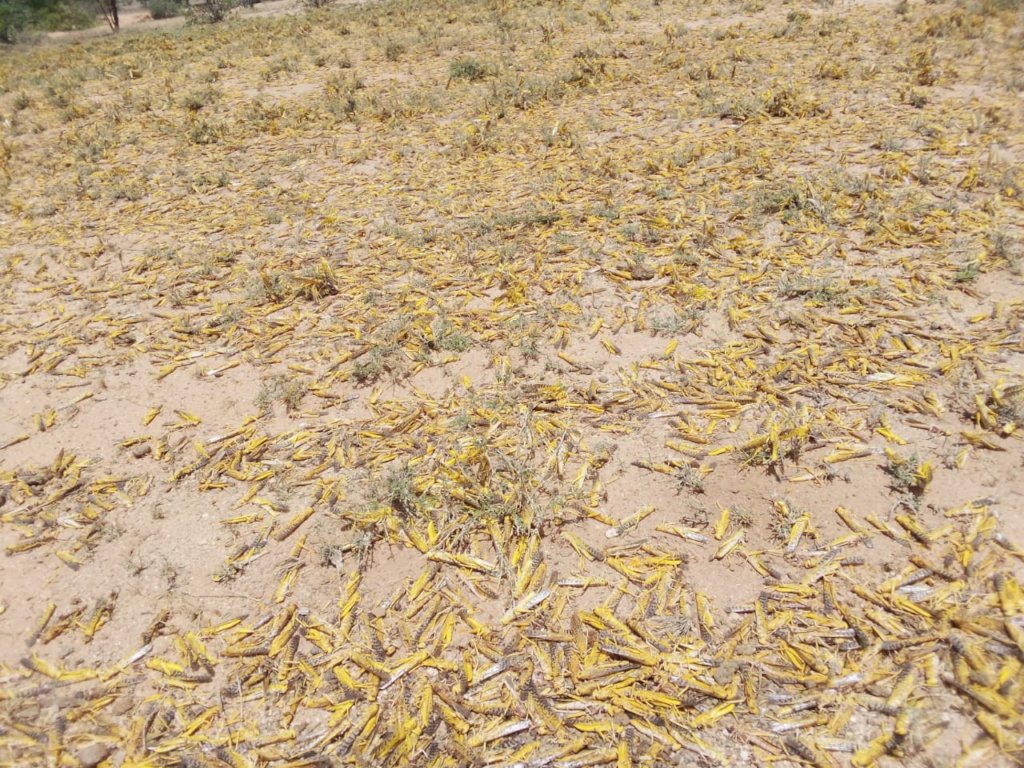 Concern Worldwide has launched an emergency appeal for funds to prevent a major humanitarian crisis in East Africa as massive swarms of desert locusts threaten food supplies of 13 million people.
"Swarms of locusts are sweeping through the region eating everything in sight – leaves, crops and grass," Concern's Director of International Programs Anne O'Mahony said. "A swarm can strip a field in minutes."
"For pastoralist farmers it means they have no fodder for their livestock. Farmers who were preparing to harvest crops have watched as locusts devoured both their plants and the seeds they need for next year's crop. It is a disaster."
"It is just so unfair for these vulnerable communities who have come through years of drought and were then hit by flooding to see them lose everything in this way."
Massive swarms of locusts are devouring entire fields of crops in as little as 30 seconds and fueling fears of a major food crisis in some of the world's poorest countries. Communities in Kenya, Ethiopia and Somalia are facing alarming food shortages with the crops they grow to survive being eaten in seconds by flying desert locusts.
"It only takes 30 seconds for a swarm to eat an entire field," said Concern Kenya Country Director Amina Abdulla. "Millions of locusts are eating all vegetation in their path including food crops that are absolutely crucial for survival here."
Amina said the devastating swarms – which have made headlines around the world as affected countries declare national emergencies – recently split into two directions in Kenya, heading west and south.
"This is extremely worrying and has major implications for Kenya in terms of food security," she said.
Concern staff in Kenya are assessing the damage and planning to support families through cash aid and seed distribution to try and avert a food crisis.
Similar locust swarms in Ethiopia are the worst the country has seen in 25 years, with an estimated 235,000 hectares of crop, pasture and forest invaded by the infestation so far.
Meanwhile in Somalia, rural communities already struggling to cope following unusually heavy rains and flash floods in the second half of 2019 are especially vulnerable now to the effect of the massive locust swarms. In several locations, precious crops have been destroyed and Concern's team in Somalia are conducting an assessment of the damage and the needs of the people affected.
The UN's Food and Agriculture Organisation (FAO) has estimated that the locust swarms will grow up to 500 times their current size by June if sufficient measures to tackle them are not taken soon. We need your continued support now to prevent this emerging disaster from becoming a catastrophe in the coming months. Thank you.