Project Report

| Feb 21, 2018
Life-Saving Support in Somalia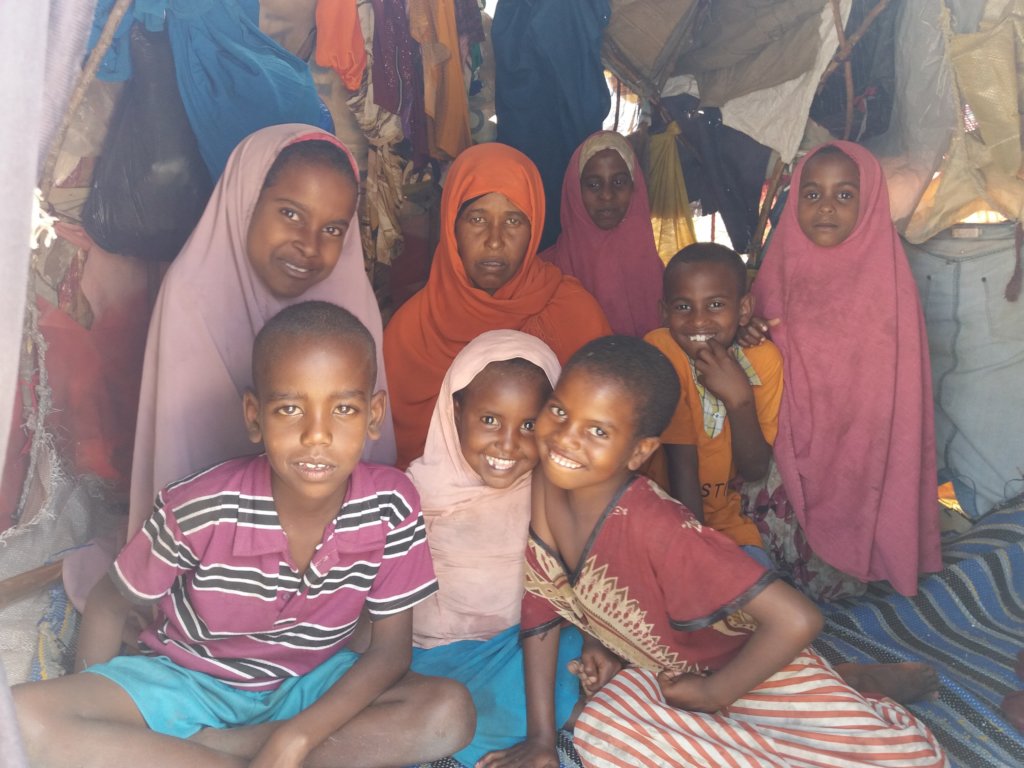 Dear Supporter,
Concern Worldwide continues to respond to the hunger crisis in Somalia, South Sudan, Ethiopia, and Kenya. Thanks to your generous support, our 1,200 staff members on the ground throughout these four countries continue to provide emergency nutrition programming, safe drinking water and latrines, emergency cash transfers, and other life-saving interventions. Today, I would like to again take the time to spotlight Concern's work in Somalia.
Even though it is now 2018, Somalia continues to suffer from an extreme drought, which has in turn led to crop failures and a loss of livestock. This has severely affected production systems, and has caused a spike in food insecurity and malnutrition. We are combating the crisis by assisting internally displaced persons (IDPs) with unconditional cash transfers (UCT), which are an effective intervention during droughts when markets are still functioning, as they allow people to purchase life-saving food, water, and non-food items for themselves. This gives them choice and dignity while also supporting local livelihoods and markets by providing cash inputs into the local economy.
We target new arrivals in the IDP camps, as they generally have very few resources when arriving from the countryside. Concern and partner staff work closely with community and IDP camp leaders to identify families most in need of cash support and subsequently select households based on a number of key vulnerabilities. I would like to highlight a story of a family who has benefited from emergency cash transfers.
Jamilah* is a 41-year-old mother of seven children (2 girls and 5 boys) between the ages of 3 and 13. They are originally from Furuqlay in the Lower Shebelle region of Somalia, and they have been living in Nasib camp for Internally Displaced Persons in the Garasbaley District of Mogadishu for eight months. Jamilah recalls her life back in Furuqlay:
"We faced big problems. I will never forget and cannot describe enough here of what I have passed through with the children. My children are from different fathers and no one has been helping me with anything, as the fathers of my children are dead. So all in all, I'm the only one struggling with the children, no one is raising them with me. They are not in school."
Before the fighting began, Jamilah's daily routine in Furuqlay consisted of working on her farm and looking after her livestock in order to earn money to feed her children. On top of this she also performed all of the family's chores.
"I normally faced some challenges like not having enough to eat three times a day. It is difficult to be with your children because as children they don't understand that there is nothing to eat. The three year old, when she was younger, used to scream for my breast but the breast did not have enough milk to breast feed so the baby cried throughout the day and night. I became stressed mentally and physically due to the fighting and hunger that persisted."
Concern Worldwide came to Nasib camp in August 2017 and started the process of beneficiary registration, selecting those in most need to receive unconditional cash transfers. Based on her difficult circumstances, Jamilah and her family were selected as beneficiaries and received unconditional cash transfers from Concern.
After receiving the unconditional cash transfers from Concern for the past four months, Jamilah says:
"With the cash I have started a small business selling small goods. I sell my goods outside of my shelter because I do not have enough money to build a shop. In the coming months I want to grow my business and build a shop. I thank Concern Worldwide for giving me this kind of opportunity."
Thanks in part to your generous contributions, Jamilah now feels more hopeful and happy as a result of the income she has received from Concern.
"My highest desire is being able to feed my children every day. I'm thanking God and Concern Worldwide that I can now feed my family."
*Name has been changed to protect Concern's beneficiaries