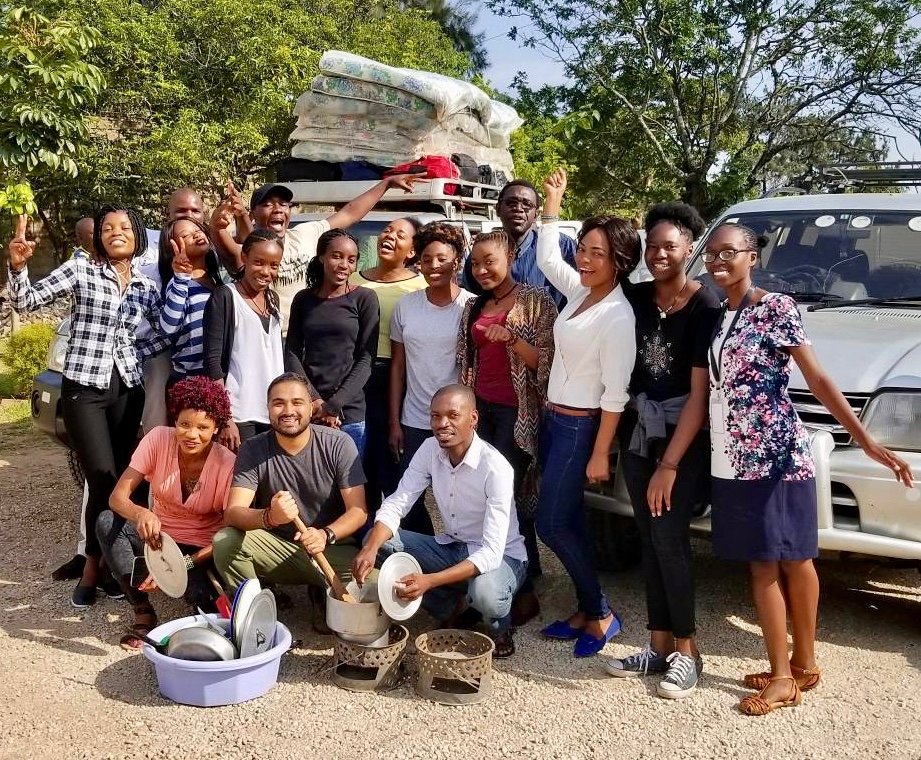 ColaLife's public health advisor and lead researcher, Rohit Ramchandani, is out in Zambia at the moment, assessing the impact we have had in the far-flung areas of Eastern Province and Western Province in Zambia.
We first started working in Eastern Province almost exactly 5 years ago – when we trialled the original 'AidPod' format of the kit of life, Kit Yamoyo. We were supporting the sale of the newly designed diarrhoea treatment kit through village retailers, who travelled into town to pick up Coca-Cola, and could carry back diarrhoea kits in the spaces between the bottles in cola crates. What a long way we've come since then, with Kit Yamoyo now an established product, made in Zambia, known and understood in many parts of the country, and sold through supermarkets, pharmacies and village shops as well as directly to the government for free distribution through clinics. And all with no reliance on cola distribution at all (although they did teach us all they know!).
ColaLife is nearing the end of the formal work, scaling-up our model of distribution across Zambia. In the next 6 months, we are looking forward to discovering what we've achieved. So, Rohit is in Zambia now, and again in February, to help us to find out. First stop Chipata, Eastern Province – and this report features some snaps from Rohit's photo diary.
Rohit's first job was meeting our independent evaluation partner, RuralNet Associates, reviewing and approving the research tools and briefing and training the team of enumerators. He explains: "Quality control is an important part of what we do, as the evidence we collect must be accurate and robust. The team will be going out daily, to hundreds of households in many far-flung villages to see how far Kit Yamoyo has penetrated, to ask people if they have tried it, what they think of it and what difference it has made to families and their children, to have an affordable, world-class diarrhoea kit in their local shop or clinic. The enumerators will all be asking the same set of questions, using digital tablets, and we make sure that they listen well and capture and code answers carefully for analysis."
It's a seven hour trip from Lusaka to Eastern Province, and then off-road to small villages, randomly selected so our research isn't biased.
"Being on the road is hard and distances are enormous – so it's best to take your mattresses and your food with you! But there are some home comforts - I missed Thanksgiving back home, so was delighted to be hosted by some of our team. We enjoyed a wonderful meal of village chicken and nsheema prepared specially for us in the village of Kantemeni.
Some of the offerings at the roadside were less welcome though: rats on a stick, delivered to your window. Or perhaps a bowl of caterpillars – welcome extra protein, when in season.
"It's a great priviledge to be here, to remind yourself of the beauty and complexity of the world, such a long way from home. And even more, to hear first-hand what people think of Kit Yamoyo and our work. We've had some great opportunities to verify what we think we know with a local community member – and we've had some great conversations – in homes, offices and even at the roadside."
Within a few days, and a whirlwind tour, Rohit was assured that the Eastern Province research team was 'in their groove'. It was time to criss-cross Zambia from East to West, with a 14 hour trip across the country to Mongu, Western Province! The results will start coming out soon after Christmas, with the next phase due March-June. Have we done enough to establish Kit Yamoyo as a self-sustaining product in Zambia? We'll soon know…
You can read more here.