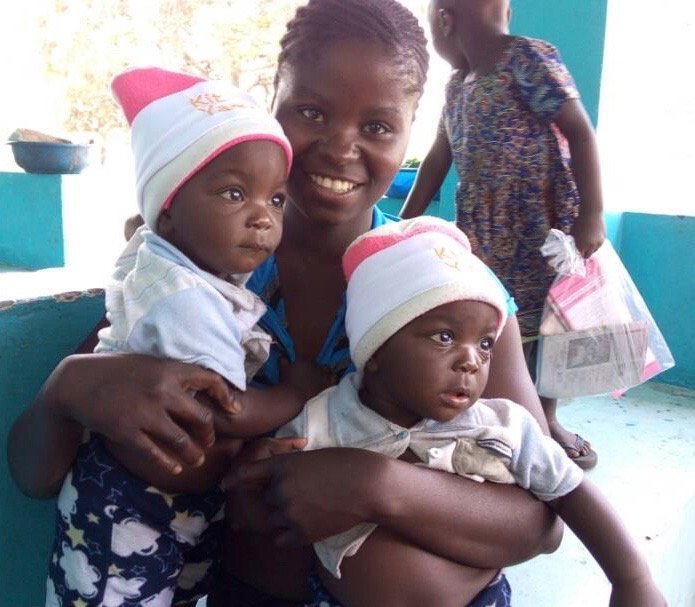 My field work promoting the new diarrhoea treatment, Kit Yamoyo, in the remote districts of Western Zambia can be both very challenging and very rewarding. Riding a motorbike over many miles of sandy, unmade roads is often dangerous and I have experienced punctures, break downs, accidents and even broken bones over the past 2 years.
But when we hear stories of our work, and see the progress, it makes it all worthwhile. Each life saved and each trip safely completed is a small miracle in our efforts to transform access to ORS and Zinc for children's diarrhoea.
I was recently talking to Mr. Mwezi Mwezi, the chairperson for the Nutrition Coordinating Committee (Ndoka Ward). Mr Mwezi is now a real advocate for Kit Yamoyo since his own daughter got sick: "She had lost her appetite and stopped breastfeeding. We were worried. We took her to the clinic and the staff gave her the ORS/Zinc Kit (Kit Yamoyo). Her diarrhoea stopped within two days and she soon started eating and getting strong."
He shared his story on how Kit Yamoyo, given out free in Health Centres and sold in small shops, has been helping to save children's lives across the ward that his committee coordinates. The local nutrition committees are key in giving information and confidence to their communities, that ORS/Zinc is what their children need, advising mothers and caregivers not to delay taking children to the clinic when they have diarrhoea. The key change is that Kit Yamoyo now provides the Zinc needed, together with easy-to-use ORS.
Zinc is often missing from children's diets, leading to chronic diarrhoea and stunting. As Mr Mwezi confirmed: "Before the coming of Kit Yamoyo, children in my ward were suffering a lot whenever they were stricken by diarrhoea. This was because the Health Centre was only dispensing ORS which was not helping much as diarrhoea would re-occur. The coming of Kit Yamoyo has made life easy as most of the families with children having diarrhoea now get both ORS and Zinc for treatment of diarrhoea. The kit is very effective: children are cured within two to three days of treatment."
Ndoka ward is one of the ten wards in Kalabo district that Keepers Zambia Foundation and ColaLife have been helping under the Scaling Up Nutrition (SUN) programme since 2015. Its two health centres, Namatindi and Ndoka, provide primary health care to about 11,000 people of which 18% are children under the age of five. Due to numerous challenges faced by the ward, ranging from inadequate access to safe water and poor hygiene practices, Namatindi has been recording one of the highest prevalence of diarrhoea in the district. This April alone, the low season for diarrhoea, the centre recorded 53 cases mostly among children under the age of five. As a result, it was one of the first to start receiving Kit Yamoyo. Since then, staff from KZF, ColaLife's partner, have trained staff and run sessions for the community.
Mr Mwezi says that many children used to lose weight as a result of prolonged diarrhoea but now this is a thing of the past: "The combination of ORS/Zinc is so effective that it works small miracles."
ColaLife continues to provide support and funds to bolster free government supply in remote areas, whilst supporting the retail sector too, so that people can buy Kit Yamoyo in small shops and supermarkets. Every very small donation you make provides another small miracle - straight to the front line!