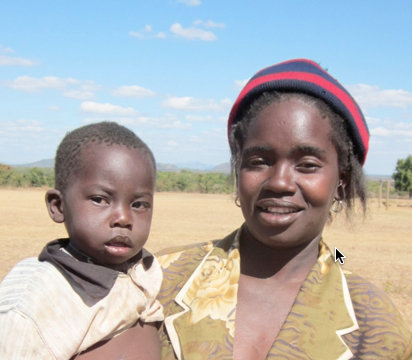 Are you in or near London on the evening of 27th July? If you are, please join us at a free event for ColaLife supporters, both existing and new. Come and hear about our future plans yourself, ask questions, and see the ColaLife Film.
Work in Zambia is moving forward – with one new project already underway this year, aiming to reach the most remote areas where under-nutrition is rife, and one set to start in the heavily populated capital, Lusaka, in September.
Both of these projects feature implementation through local agencies: our way of ensuring ownership, alignment to local cultures and people, and long term sustainability. And both will feature vouchers, crowd-sourced through our Global Giving support network! We know how important these vouchers are, as at certain times of the year, before the harvest is in, many communities become low on cash:
Local mother Tilingenji told us: "The first time I tried Kit Yamoyo, I had a voucher, and this helped me as I had not yet sold [my harvest]. My child Kondani got better quickly, and up to now, has not suffered from diarrhoea again. So, my advice to other mothers when a child has diarrhoea is to buy Kit Yamoyo, even if you do not have a voucher, because it will help your child to improve quickly."
Kit Yamoyo vouchers work in several vital ways. Given out via community health workers for redemption in local shops, they help us to target the poorest mothers and carers who have low incomes, poor educational level, large families – often more than six mouths to feed – or additional burdens to cope with, such as disability or long-term illness like HIV-AIDS.
Secondly, they help to 'pull' Kit Yamoyo out into even the most remote areas, in effect putting 'value' in the hands of mothers at the end of what distribution experts call 'the value chain'. We feel this approach is much more sustainable than free products. This can undermine local shops and livelihoods.
Thirdly, local shop-keepers tell us that vouchers give them confidence to buy and bring Kit Yamoyo, when they know these are circulating in the community.
There are still challenges to overcome, but we also have some exciting new partnerships emerging – expanding the 'channels to market' for Kit Yamoyo – so that it will soon be available via government clinics and supermarkets.
Hope to see some of our supporters in London soon!
Best wishes
Jane and Simon