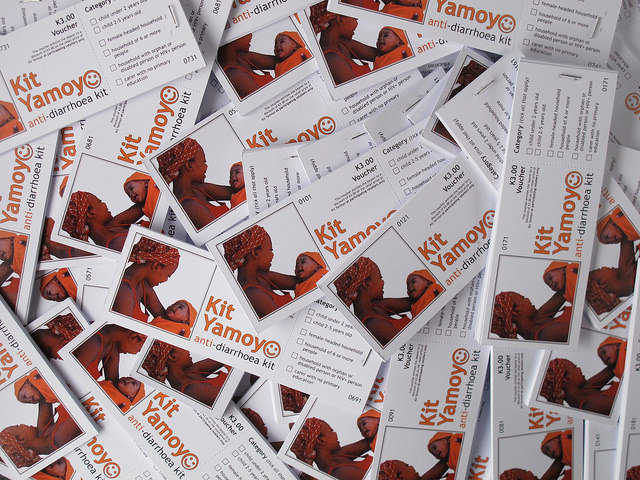 Finally! Two years after the ColaLife trial in Zambia came to an end, we are very pleased to confirm that the UK's Department for International Development (DfID) will be the majority funder of our new project in Zambia. It took a significant effort for us to win this money. The process has taken nearly a year, and involved not only an initial 'Concept Note' and then a fully costed bid, but also a complete review and development of all of our systems.
This is the fully funded project we have been waiting for: we have always known that the key to establishing our ground-breaking diarrhoea kit - Kit Yamoyo - as a sustainable product in Zambia is to work in the biggest market - where the most people live.
That is the capital, Lusaka, where over 2 million of Zambia's 13 million people live - over half of them in 'compounds' - or shanty towns. Our first work was in remote rural areas, because we wanted to prove that a well-designed, desirable and affordable product would get there - based on learning from what Coca-Cola and other corporates do. But for sustainability, a proper market launch, targetting the biggest population is key.
This new project - called KYTS-LUSAKA - will ensure that parents of 100,000 children will be able to buy an affordable diarrhoea kit close to home. It will also train several hundred shop keepers and community health workers - not only in how to use Kit Yamoyo, but also in using safe water, hand-washing and hygiene, and the 6 danger signs to beware of, in a sick child.
So, where do our Global Giving supporters come in? Whilst most of the funding comes from the UK Aid Direct Programme, we have pledged a voucher fund of £16,500 (or $25,000) to offer discount vouchers to mothers and carers in the poorest areas. This is enough to co-fund 30,000 vouchers. We would not have been able to bid for the project without the on-going support of Global Giving supporters! We are also adding co-funding from the GSK and Save the Children Healthcare Innovation Award.
This new project will mean a lot to some of the poorest families in Zambia. Our local project manager, Albert Saka, tells us: "All of our work piloting Kit Yamoyo so far tells us that families really worry about their child dying from dehydration from diarrhoea - or remaining weak because of many recurrences. With so much pressure and crowding in public clinics, they want to be able to find a top quality medicine close to their home. We have waited a long time for this latest plan to come to fruition. Thank you Global Giving!"