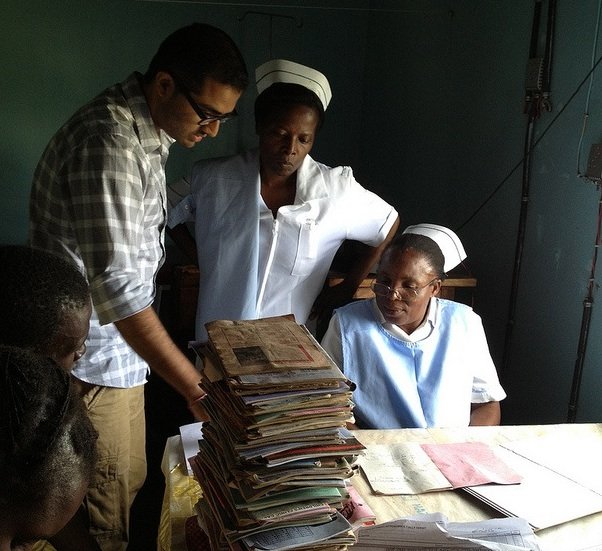 2013 has been a fantastic year so far for ColaLife and our work in Zambia, thanks to our many supporters all over the world. Not only have we won two major awards, but the first solid data is coming in from our midline evaluation and it is looking promising.
Going out into the field is a challenge – with treacherous roads and 12 hour days; setting off at dawn and returning after dark. Yet, in all, our survey team of 20 local enumerators and their supervisors visited over 2,500 households and nearly 80 of our retailers.
Our evaluation is being managed by UNICEF Zambia and executed in the field by a local organization called RuralNet Associates. The evaluation was designed and is being led by ColaLife's Public Health Advisor and our Canadian Principal Investigator, Rohit Ramchandani, who is using the research as the basis for his doctoral thesis at the Johns Hopkins Bloomberg School of Public Health in Baltimore, Maryland, USA.
The midline data is in the process of being analyzed, but here's an early glimpse especially for our GlobalGiving supporters:
Of those children in our intervention districts who had diarrhoea in the 2 weeks preceding the survey, 43% used Kit Yamoyo. We are really pleased with this coverage, for such a new product.

We also found, as suspected, that mothers who use traditional 1 litre sachets of Oral Rehyration Salts, have trouble measuring it correctly - only around half our respondents did. On the other hand, Kit Yamoyo makes it very easy to measure an appropriate amount for a child, at exactly the right concentration

Kit Yamoyo supplies an essential micro-nutrient - Zinc - and this is leading to an increase in use.

Nearly all of those who gave their children Zinc from Kit Yamoyo were doing so for the first time.
Since we began distributing Kit Yamoyo in September 2012, the retailers we have trained have bought over 21,000 of our 'Kit Yamoyo' AidPods – in two of the most rural and under-served districts in Zambia, where the public sector really struggles to get medicines distributed. This represents total micro-retailer investment of 80,000 Kwacha (or just under $15,000). Three quarters of our retailers said they had Kit Yamoyo in stock at the time of the survey; this is very encouraging in a country where stock outs are common in local clinics, and where mothers have to carry their sick children long distances, only to find there is no medicine available.
It is easy to see why our retailers are investing their limited resources in 'Kit Yamoyo': not only is it helping to address the number one concern in their communities – childhood diarrhoea – but also each one is earning on average $14 a month gross profit. That's a lot in a rural household - and can mean the difference between well-nourished and under-nourished children. Our top retailers are earning an astounding $50-$70 a month gross profit. Our aim is to encourage this independence and sustainability for the long term.