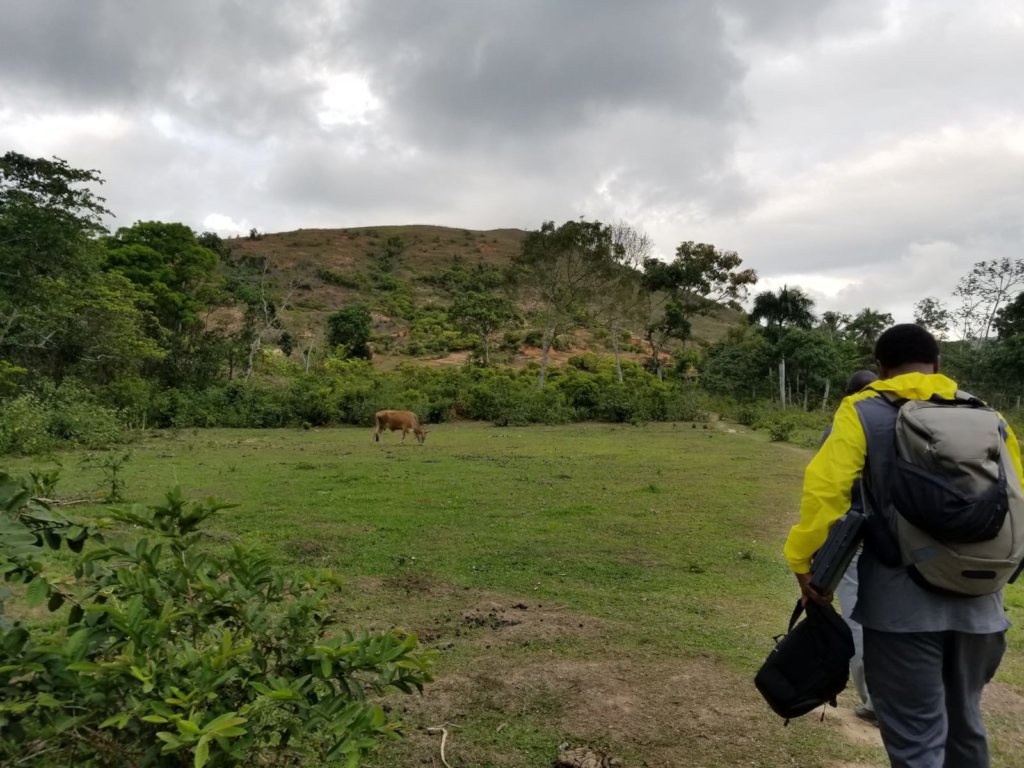 Stella age 27, suddenly lost her vision 4 months before our medical team visited Dondon. Without money for transportation or to see a doctor, she waited for our clinic. Since we were not able to provide definitive treatment, we transported her to a hospital 45 minutes away, paid her hospital fees and for transportation back to Dondon when her treatment was done. We are happy to report that she has gained some vision- which is still blurry, but much improved. We cannot help but wonder how much better the outcome could have been if she had received treatment immediately.
Just after the successful kick-off of our GlobalGiving fundraiser, a team of 2 physicians, 2 nurses and an architect travelled to Dondon. There we joined up with a Haitian physician, our HVF nurse and many local volunteers for a mobile clinic.
Despite the lack of a permanent clinic, in just 3 days we:
Provided over 500 patient visits for adults and children
Repaired a badly infected finger laceration
Urgently obtained medications from the Dominican Republic to treat a blood clot
Added 25 patients to our long-term hypertension and daibetes clinic (now over 400 patients)
Transported to hospital and paid for the care of 2 patients who required services we could not provide
Provided a dental self-care workshop for 90 children, hypertension & diabetes education workshops and a prenatal care conference
In parallel to the clinic, architect and board member Ben Herring surveyed the site that Dondon has given to us to build our clinic, while researching materials that could be locally sourced and are seismically resistant.
Meanwhile Dr Saint-Vil was able to break away from the busy clinic to meet with the town authorities who are pleased with what we have been able to accomplish in the 3 years that we have been working there. They remain strongly committed to our shared vision of a full time clinic staffed with Haitians, especially those from Dondon. Thank you to all our donors for your generous support! I am excited just thinking about what we will be able to accomplish with a permanet clinic!