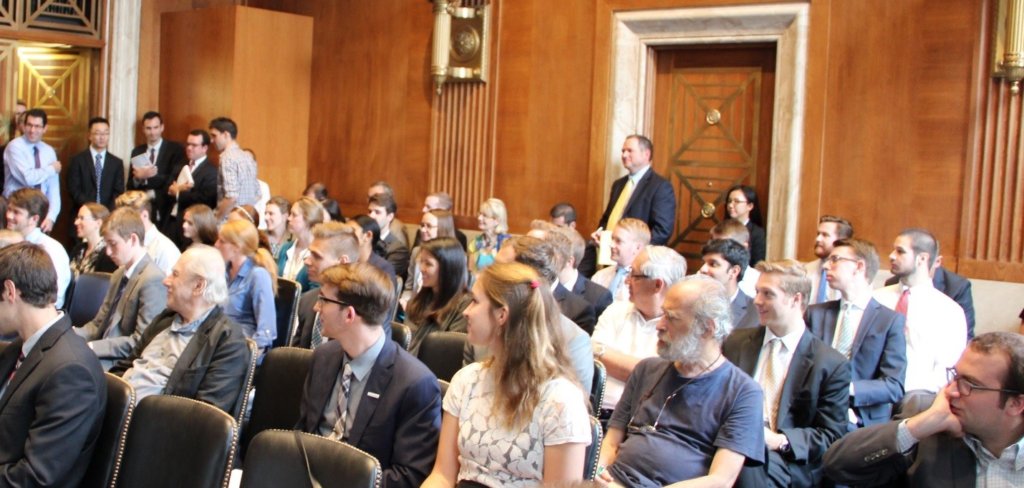 Did you know that, in many places, the wind blows more powerfully and steadily offshore than over land? This enables offshore wind farms to generate a greater amount of consistent electricity than land-based wind farms. Despite the benefits of offshore wind, there are currently no operational offshore wind farms in U.S. waters. Europe, by contrast, has been generating power from offshore wind farms since 1991.
But things may be changing soon. That's where YOU come in! You are already helping us organizing crucial fact-filled briefings to educate policymakers on offshore wind and other complex topics. Thanks to your dedication, last month EESI held a very well-received briefing, "Offshore Wind: Can the U.S. Catch Up with Europe?," examining offshore wind developments in U.S. waters – and showcasing Europe's great success with this technology. In addition to members of the policy community, reporters often attend our briefings, resulting in articles such as this one in Scientific American. Making such media coverage possible is an important way you are helping to increase knowledge of complex, important energy and environmental topics – thanks again!
Your support allowed us to bring experts together for this important panel on offshore wind. Deepwater Wind CEO Jeff Grybowski explained that the first U.S. offshore wind project is expected to come online in summer 2016 at Block Island, 12 miles off the coast of Rhode Island. Deepwater Wind is leading the Block Island project, which will generate 50 megawatts (MW) of power, enough to power 17,000 homes. The Project Development Director for U.S. Wind, Paul Rich, shared that his company is working on a much larger project off the coast of Maryland, where it plans to have 500 MW of offshore wind operating by 2020. These developments are promising for the growing U.S. offshore wind industry. Officials from the German and British Embassies explained that offshore wind is a far more mature power source in Europe, with more than 10 gigawatts (GW) of offshore wind power currently operating.
Efforts in the Senate have sought to catalyze the young U.S. offshore wind industry. Sen. Tom Carper (D-DE) and Sen. Susan Collins (R-ME) reintroduced the Incentivizing Offshore Wind Power Act this past July, to provide a 30-percent investment tax credit for the first 3,000 MW of offshore wind put online. Such an incentive would help the United States realize some of offshore wind's potential, which the National Renewable Energy Laboratory estimates is more than 4,000 GW, enough to meet all U.S. electricity needs four times over.
Thanks to your generosity, you are helping EESI move clean energy policy forward; you should feel great about that!
You can help bring more important discussions forward when you renew your support for clean energy policy with a gift to EESI through the Global Giving website today! You are definitely making a difference as we tackle climate change with your Global Giving gift to EESI. Thanks again!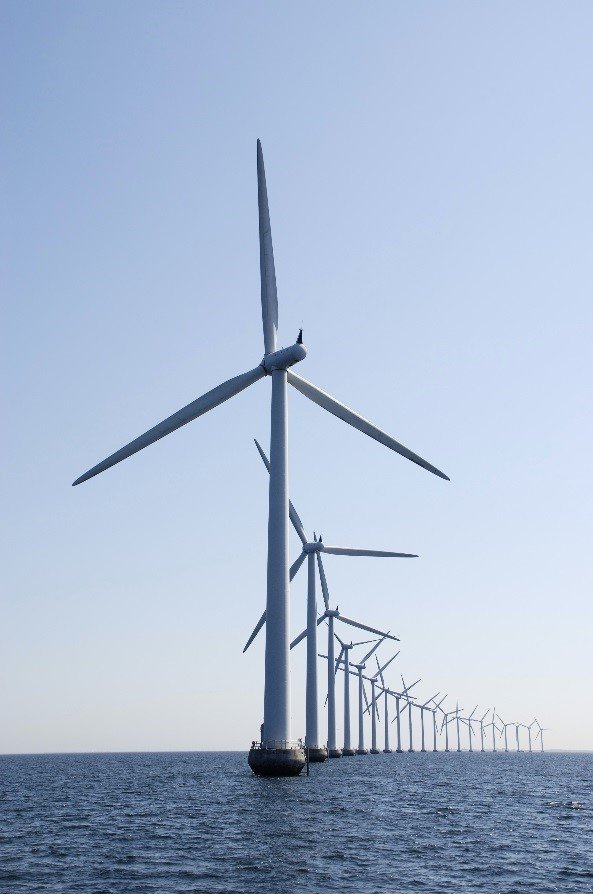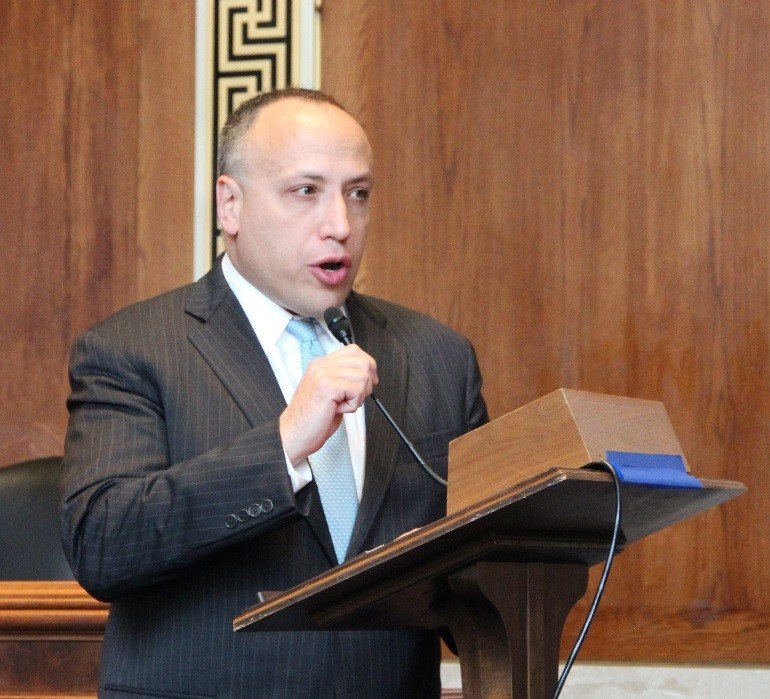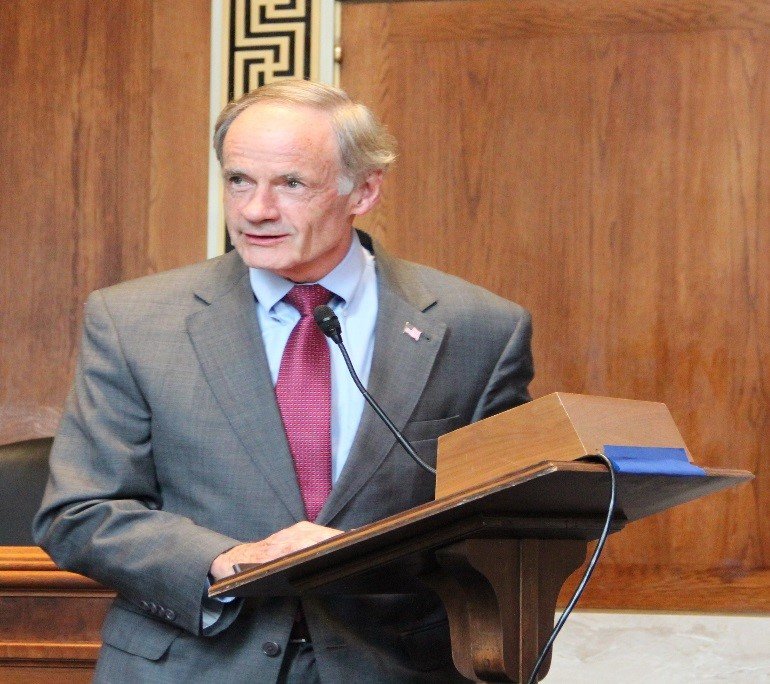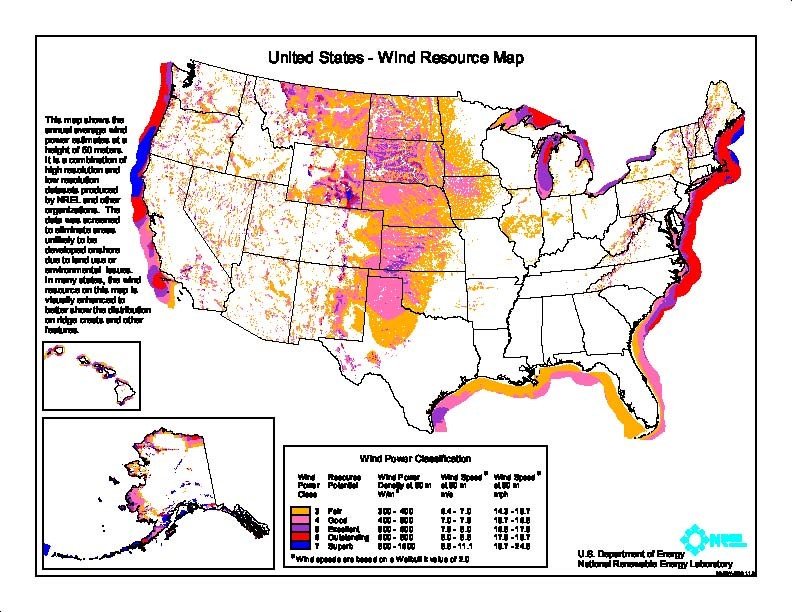 Links: