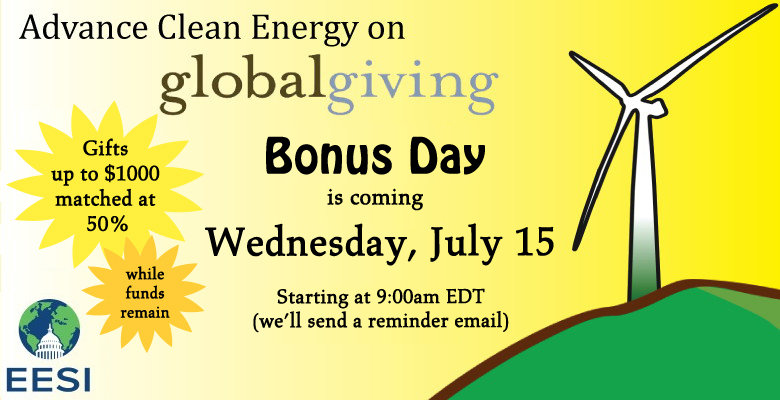 EESI's work to engage policymakers on the Clean Power Plan continues to move forward in 2015 thanks to YOU!
Thanks to your generosity, you are helping EESI move our nation forward with reducing carbon emission levels, improving energy efficiency, and advancing clean and sustainable energy. Approximately one year ago, the Environmental Protection Agency (EPA) released a draft of the Clean Power Plan, the largest near-term opportunity to reduce carbon and achieve critical climate goals! Your support helped EESI spring into action to engage with policymakers about this important opportunity.
You can help us keep up a strong drumbeat to engage policymakers on these high-stakes issues and the Clean Power Plan during Global Giving Bonus Day! Starting next week on Wednesday, July 15, Global Giving will be generously matching gifts of up to $1,000 made on the Global Giving platform with a special 50% bonus because YOUR support has made us one of Global Giving's best partners, qualifying us for higher rewards. Global Giving is making a pool of $115,000 in matching gifts and prizes available. You can help us win a prize if we raise the most money or receive the greatest number of gifts on that day! All gifts from $10 up to $1,000 qualify for bonus matching funds—while funds remain. The Bonus Day starts at 9am EDT on the 15th, so mark your calendar now!
The Clean Power Plan is a great opportunity for carbon mitigation, but there is some confusion among policymakers and key stakeholders over the complexities and details of the proposed regulation and how it will affect renewable energy, electricity prices, and state economies across the United States. EESI has aimed to address these concerns through informative, fact-filled public briefings on Capitol Hill so that policymakers, the media, and key stakeholders can understand the Clean Power Plan's great opportunity for advancing clean energy!
Thanks to your dedication, last month EESI held a packed briefing and live webcast called "How Can States Comply with the Clean Power Plan?" At this event, the National Association of Clean Air Agencies' Executive Director Bill Becker emphasized the options and flexibility states have to address carbon emissions based on their specific needs and target levels.
In another briefing on the Clean Power Plan that you helped make possible, EESI brought together top experts to look at legal challenges to the Clean Power Plan. Michael Burger of Columbia University's Sabin Center for Climate Change Law advised EESI's audience that the EPA is authorized to require carbon reductions under the Clean Air Act.
With your renewed Global Giving support, you can help EESI help policymakers and the public understand the benefits for our health and our climate of implementing the Clean Power Plan. You're also helping us showcase the many options states have for moving forward.
Ultimately, the success of the Clean Power Plan will play an important role in getting the U.S. to fulfill its pledge to address climate change by reducing carbon emissions by at least 25% by 2025, as part of the run-up to the United Nations climate negotiations in Paris this December.
Thanks to your Global Giving gifts, you are helping your country provide for healthier societies, away from polluting fossil fuels, and towards sustainable energy. Here at EESI, we deeply appreciate your support for sustainable energy and engagement with Congress through your gifts on Global Giving and hope that you will renew that support on Global Giving Bonus Day, Wednesday, July 15th. Thank you so very much.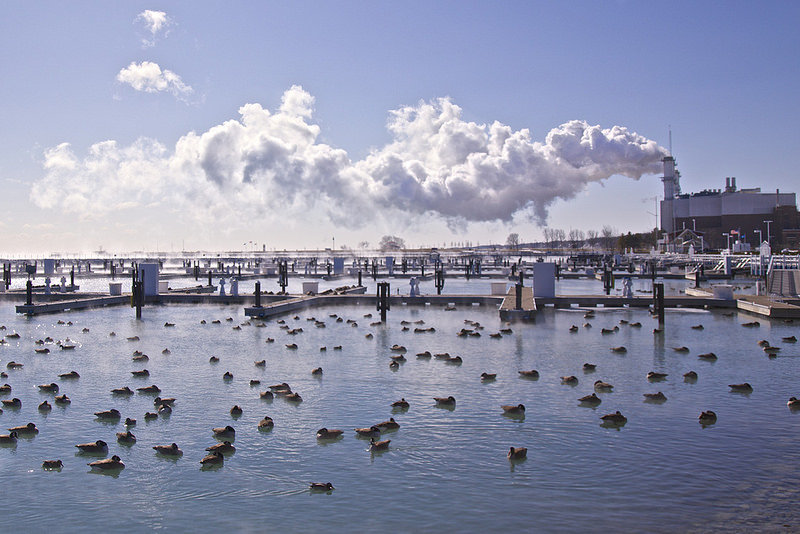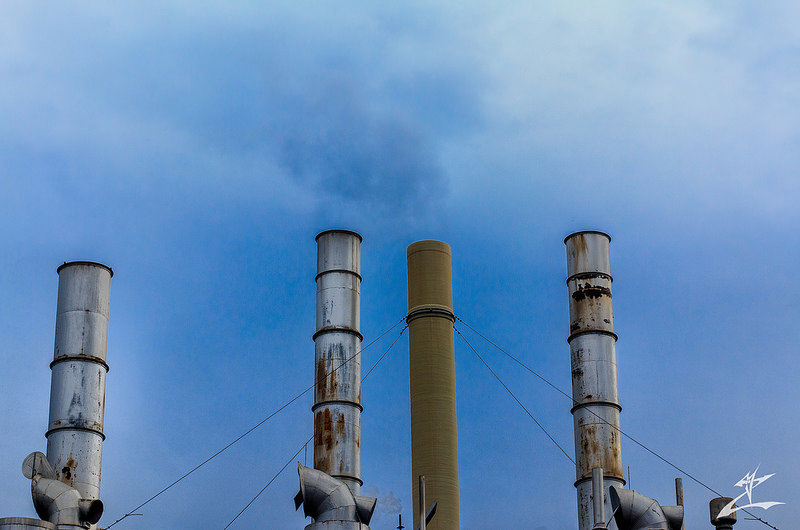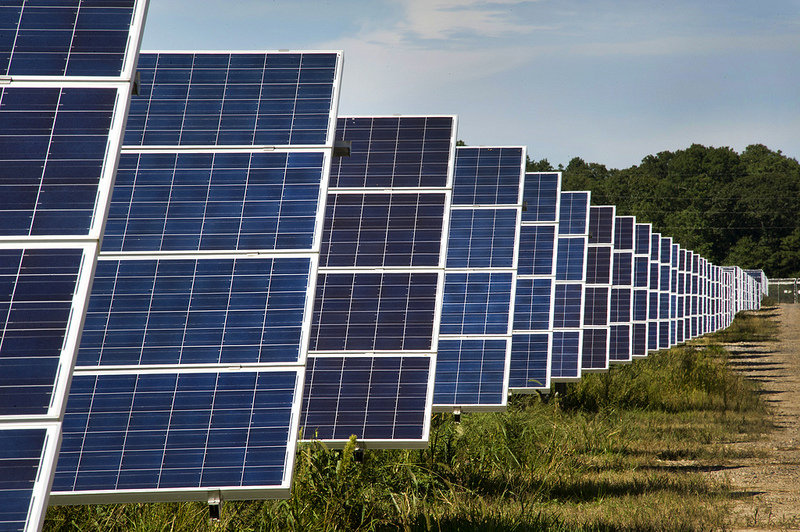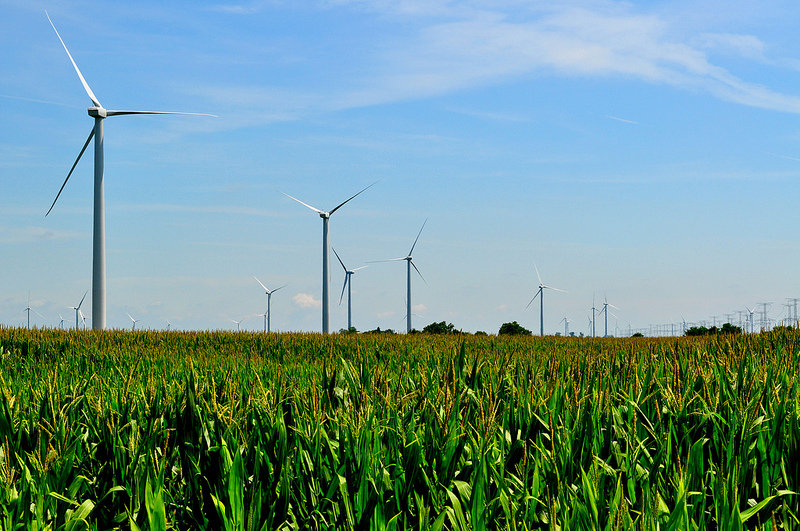 Links: