Project Report

| Jul 7, 2023
WCK's Climate Disaster Fund July 2023 Update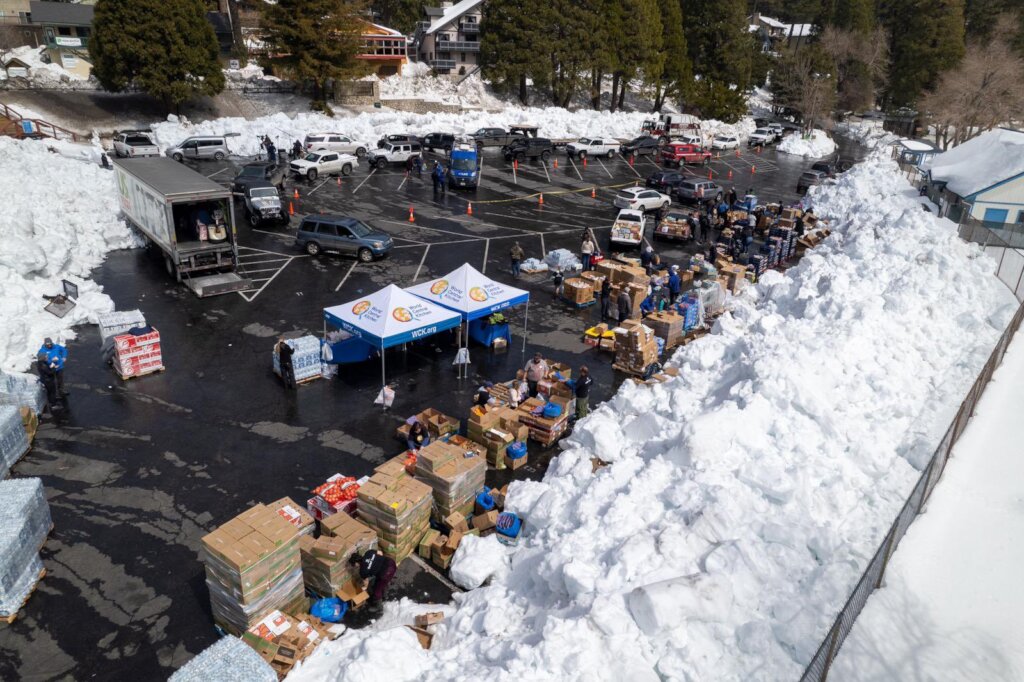 In November 2021, World Central Kitchen (WCK) launched our Climate Disaster Fund as a decade-long commitment to raise and spend $1 billion to support communities impacted by the climate crisis. The Climate Disaster Fund allows WCK to mobilize with the urgency of now in response to climate disasters, improving access to nutritious food during and after crises. While there are always unknowns for a disaster relief organization—such as when, where, or how many crises will occur—our Climate Disaster Fund gives us the flexible resources to respond quickly, without having to wait for disaster-specific funding. Since launching our initiative, WCK has responded to dozens of climate crises including a typhoon in the Philippines, flash flooding in Afghanistan, Category-5 Hurricane Ian in Florida, and wildfires across Spain.
Between March and June, WCK responded to one climate crisis. We are pleased to share a summary of this emergency response. Thank you for fueling this work!
Snowstorms in California (March)
A series of winter storms last March left communities in Southern California's San Bernardino County buried under several feet of snow. The record breaking snowfall shut down roads, buried cars, and forced grocery stores and restaurants to close. The weight of the snow also caused roofs to collapse, including at Goodwin & Son's Market—a grocery store in Crestline that served families in three cities. Damage was so extensive that the grocery store had to be demolished for safety reasons.
With families cut off from their normal food supply, WCK first reached the mountains in San Bernardino County with sandwiches and water and later established a farmers market-style distribution site where families could grab a warm, nourishing meal along with bags of fresh produce to cook at home. The food kits included fruits and vegetables like broccoli, apples, and potatoes. Across all of our emergency responses, WCK collaborates with community organizations to provide us with more nuanced and local knowledge to guide our work on the ground. In California, we worked alongside Operation Mountain Strong, a community-led initiative providing disaster relief and promoting the recovery of affected towns in the San Bernardino Mountains, to ensure meals, water, and produce kits reached areas of need. In total, WCK distributed more than 56,000 lbs of fruits and vegetables via produce kits as well as 1,600 hot meals and sandwiches.
We are so grateful for your support of our Climate Disaster Fund, and look forward to keeping you updated on our work! Looking ahead, WCK continues to monitor climate crisis-fueled extreme weather events as they occur and respond if needed. We see front-and-center how disasters impact communities in the path of devastation, and we know that a hot plate of food provides nourishment—and also hope, comfort, and dignity—in these difficult times.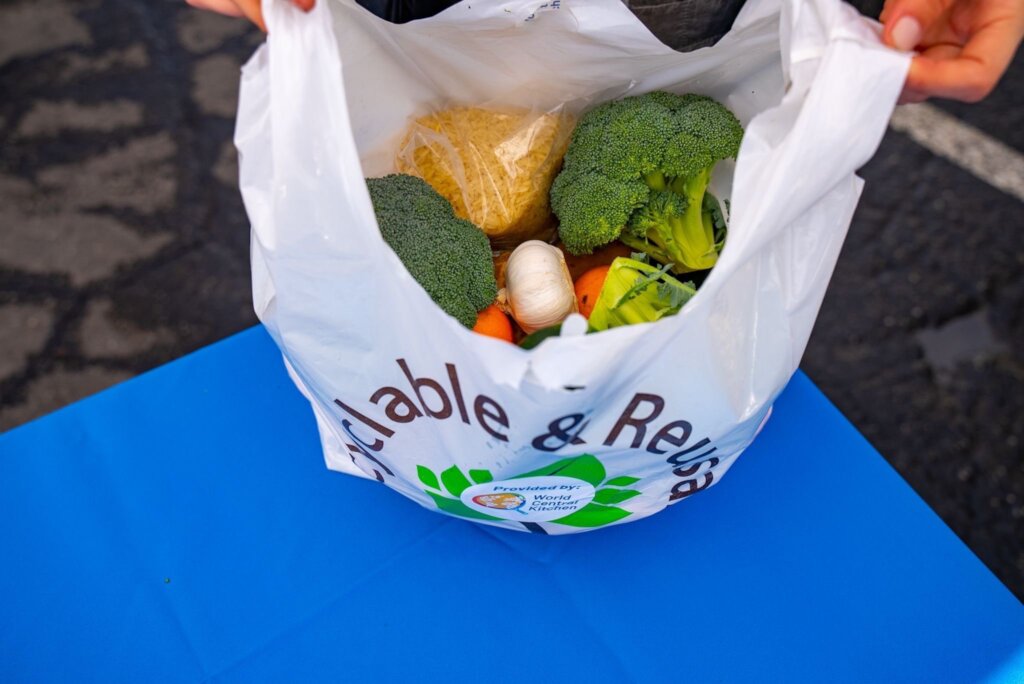 Links: