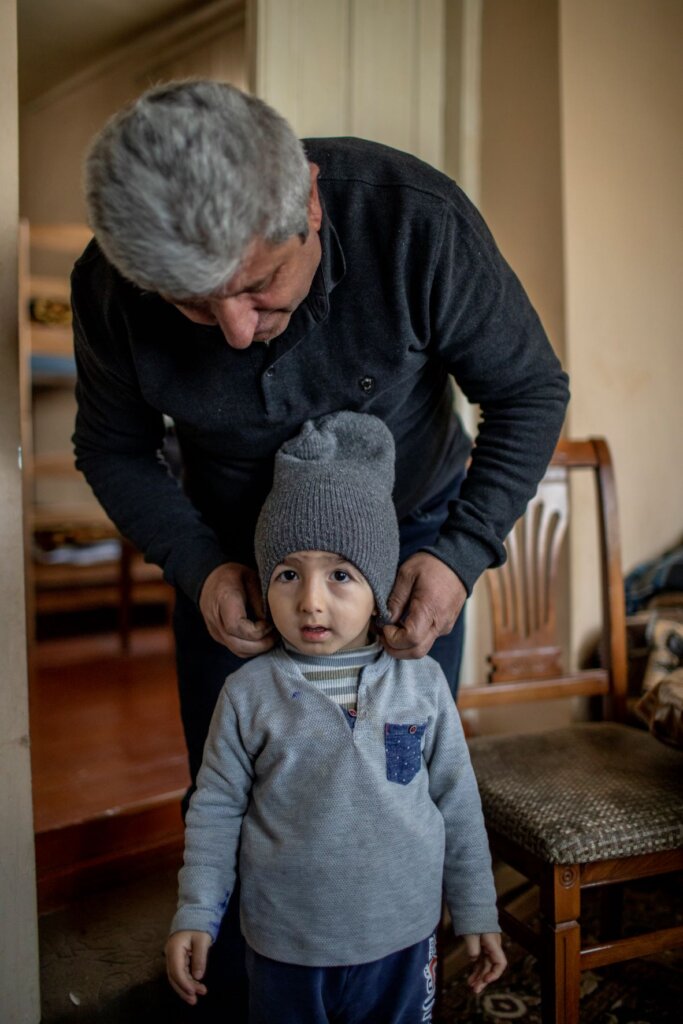 Last year you made an incredible difference in Nagorno Karabakh. Together, we removed over 90,000 explosive hazards and made over 825 acres of land safe in 2021. We could not do our life-saving work without our generous supporters – thank you!
For this update, the HALO Nagorno Karabakh Team is taking you behind the scenes into the largest and most challenging task in the aftermath of the 2020 war: Urban Clearance. Towns like Martuni, Martakert, Aygestan, and the capital, Stepanakert were targeted during this latest war. And while construction efforts are ongoing, danger still lurks in the form of UXOs (unexploded ordnance) often hidden under piles of rubble, in shrubs, or lodged in people's attics.
'Working in these neighborhoods is challenging,' says Jim, Operations Manager and EOD Technical Advisor. 'There are more complexities in an urban area versus a rural area or a field.' For one, there are simply more people around. On the occasion that an explosive needs to be destroyed on site, HALO staff set up sentries to redirect drivers and pedestrians, and work with local police to cordon off the area.
There are more physical obstacles in urban areas, like sheds, fences, and of course, people's homes. 'We don't want to risk their homes being damaged or destroyed,' explains Jim, 'so if we do find something near a residence, we have to approach it with extreme caution and move it elsewhere to be destroyed.'
There are also secondary hazards, like gas pipelines, and spots that are difficult or impossible to access, like abandoned houses or stacks of building materials. Searching underneath them presents a risk of disturbing cluster munitions. 'Our biggest priority is clearing areas that people will regularly access,' says Jim. 'We have to first get to places like people's gardens that are used on a daily basis.'
This painstaking work saves and transforms lives. Danielyan lives in Stepanakert's Krkzhan district. When he returned home after the war, his beautifully tended garden was littered with cluster munitions. 'They came around from HALO and asked if we'd seen any pink ribbons,' says Danielyan, 'and of course we had. They were everywhere.' On his property alone, a HALO team safely disposed of 12 bomblets. Danielyan looks after his two-year-old grandson, Avetis, while his parents are at work. Now that HALO has cleared his land and as the weather clears in the spring, the two spend most of their time in the garden, Danielyan tending to his fruit trees and Avetis close by, playing with his toy trucks in the dirt.
Because of you, Danielyan and his grandson can go about their day and enjoy the garden in safety. You make these stories possible – thank you!