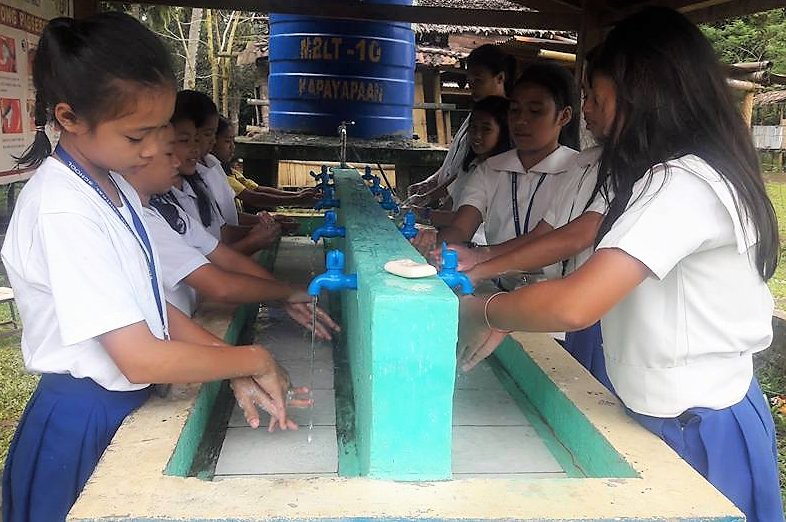 Dear Donors to "Clean Water, WASH & Nutrition for 500 Muslim Girls",
We are honored to be included in GlobalGiving's campaign "Girl Fund" from March 1st to the 15th.
As a special event, all day on March 8th starting at midnight, GlobalGiving will be generously matching donations at 30%. If you are thinking of making a contribution, a matching day is always a good way to expand your contribution. $100 will have a match of $30. $50 will have a match of $15.
Female students are often most affected. Students often have to travel long distances to attend school and in communities under martial law, sending your girls has additional risk. Parents, as you can understand, will often want to keep school-aged girls home to help with daily chores and take care of younger siblings. But when children can attend an Asia America Initiative supported school, the parents know their chidren will be able to wash, have access to clean water, will eat lunch with their classmates and feel safe as their school is considered a "Peace Zone." Children being able to eat at school also helps the family stretch its resources better in such impoverished areas. Once girls are in school and can stay all day, their chances for sustained learning can occur. Girls can have a chance to become educated and overcome the poverty and subsistence that is so prevalent in their communities.
You may have read the latest report from our Director at Asia America Initiative:
"According to the World Health Organization, Sulu Province remains near the bottom of the UN's worldwide Human Development Index. A school-aged population of some 350,000 children are mostly impoverished and suffering from hunger. Female students are often most affected. During the current school year, despite conducting programs under martial law, Asia America Initiative has partnered with local teachers, parents and industrious officials to build clean water WASH facilities in at least 24 schools in Sulu. In addition, we have increased basic nutrition through school lunches cooked by volunteer mothers and grandmothers. By overcoming malnutrition and illness, we have added to the peace process in the province by our motto "One School/One Family." The improved drinking water and WASH facilities at each school has encouraged the expansion of school-based gardens which provide fresh food for lunches. All of these components combine to overcome poverty, hunger, and communal violence that plague many areas in the Muslim Mindanao region of the Philippines. "The beauty of Asia America Initiative's integrated water and health programs," says Indanan District schools Supervisor Samoore Lahadjali "is that all members of our community can have a role in working together to build a better future for our children. Equal treatment of girls and boys sets a fine example of mutual respect and non-biased opportunity for all of our students."
"In 2018, our goal is to improve and expand our programs to additional schools in need. We seek to maintain an adequate supply of soap and WASH stations to keep children's hands clean in order to keep them healthy, stable and continuing to improve classroom performances. Our beneficiaries in Sulu feel they are truly not forgotten. They send their gratitude to all of our kind donors in the GlobalGiving community!" - Director Al Santoli
As you have supported this project before, we thank you very much for your kind donations and will send you reports in the future with our progress. We thought you may definitely want to be involved in the Girl Fund Campaign and extra bonus as it helps to promote the project that touched your heart.
Thank you again!