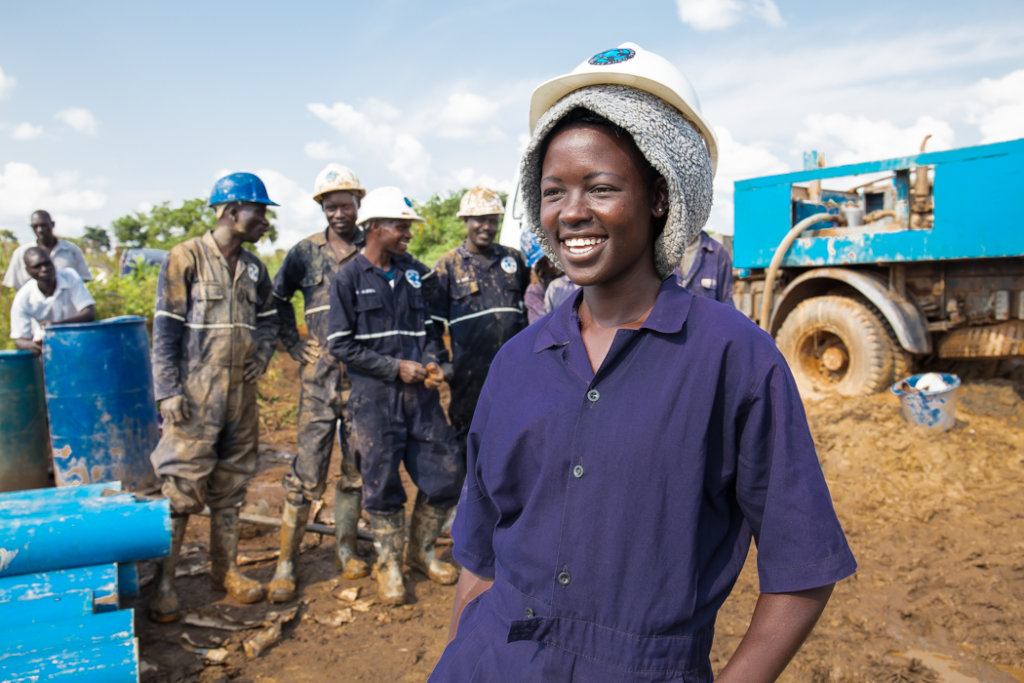 Dear Lifeline supporters,
How often does the water service in your home malfunction? If you live in an area with a developed public water infrastructure, service is rarely interrupted because the infrastructure is well maintained. When water service in your home does malfunction, how do you solve the problem? If you call the utility company to report the issue, the company will send a licensed mechanic to assess the problem and conduct repairs. You likely will not receive a bill for these services, as this public utility is financed by your tax dollars.
In rural Uganda, there is no public utility infrastructure responsible for maintaining water services. This is largely due to 1) the absence of a "prevention mentality," so communities do not consider system maintenance until water stops flowing, and 2) a lack of performance incentives for mechanics to ensure the water system continuously functions. As a result, hand pumps frequently break down and communities face a variety of barriers to restoring water service.
Lifeline is now excited to announce that we have officially launched a professional maintenance service in Apac, Uganda! Over the past six months, you have read about our efforts to improve access to clean water in rural Uganda by improving the quality of hardware and maintenance services available to sustain wells over the long term. This has included 1) training and contracting local hand pump mechanics to perform routine mechanical assessments and pump calibrations; 2) establishing 2-year maintenance contracts between villages and local mechanics; 3) training Water User Committees to operate bank accounts for maintenance service subscriptions; and 4) upgrading wells to corrosion-resistant stainless steel materials.
In just three months of operating the maintenance business, Lifeline has signed 2-year maintenance service subscriptions with a total 12 communities and looks forward to extending the service to many more across Apac District. For a flat monthly fee of about $25, each community receives monthly water well maintenance performed by a Lifeline-trained mechanic, as well as a yearly overhaul to replaced worn parts. In the event of any functionality issues or breakdowns, Lifeline operates a toll-free Help Desk hotline to dispatch mechanics within 24 hours for emergency repairs.
The preliminary results of this project are encouraging. In 5 out of 6 emergency repair cases, Lifeline has dispatched a mechanic in less than 24 hours to assess the pump damage and perform necessary repairs. As a result, these twelve community wells have been consistently delivering drinking water for 98% of their operating time. This is a huge achievement, as these communities may have waited weeks or months for a local mechanic to restore their water well service before.
As Lifeline grows this affordable and effective maintenance service into more communities across Apac, we look forward to collaborating with the Apac District Hand Pump Mechanics Association, as well as local entrepreneurs, to hand over this business to community members for long term ownership that will both sustain local livelihoods and clean water access.
We appreciate your continuous support in bringing clean drinking water to the communities of rural Uganda and sustaining their water access for years to come.
Sincerely,
The Lifeline Team