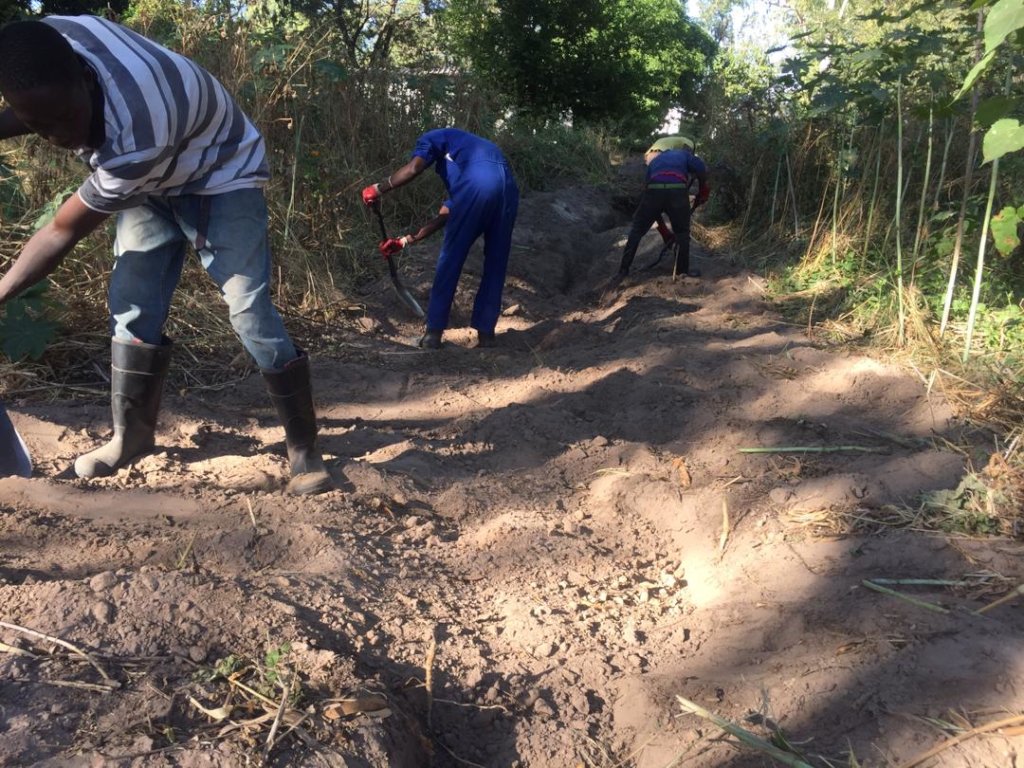 We wish to thank all of our GlobalGiving donors for supporting the American Partners "Clean Water Improves Patient Care" project. We hope to complete this project by the end of 2019! Under the direction of the American Partners' Project and Site Manager, the project is making excellent progress.
Our progress to date:
The excavation of the old reticulation system began in late May. We anticipate completing the upgrade of the entire system by early August. The bulk tank and treatment system will be purchased in late July. These will be installed next to the river after the scaffolding for the bulk tank is complete in September.
In addition, we will install a water meter for the treatment system. The water entering the hospital and the electrical usage of pumps will be monitored for six months after installation to assess the amount of water being supplied to the hospital, the quality of that water, and the pressure of the water reaching the hospital taps. The elevation of the tank and its proximity to the river will only require using the pump to fill the tank and not to move the water from the river to the hospital. Therefore, the number of hours needed to run the pump will decrease. Our goal is to gradually reduce the pumping needs from 24 hours of running time each day to a targeted 6 hours per day after 6 months of operation.
Staff eagerly anticipate completion of the project
The acting Medical Officer In Charge stated that the decontaminated water anticipated with the improved water system will reduce incidence of diarrhoeal disease seen in patients. This is especially important for malnourished children who are subject to dehydration and secondary infections from contaminated water.
Further, the Nursing Officer explained that the new reticulation system will not only address the health needs of the patients but will impact the environment in which patients are treated. Without sufficient water pressure to the hospital, it is difficult to sanitize the bathrooms and wards. The new system will allow hospital staff to reliably sterilize equipment and maintain a sterile surgical environment. With proper storage of treated water and an efficient delivery system, water will be easier to conserve, thereby reducing the costs of hospital operations and medical treatments while improving patient health outcomes.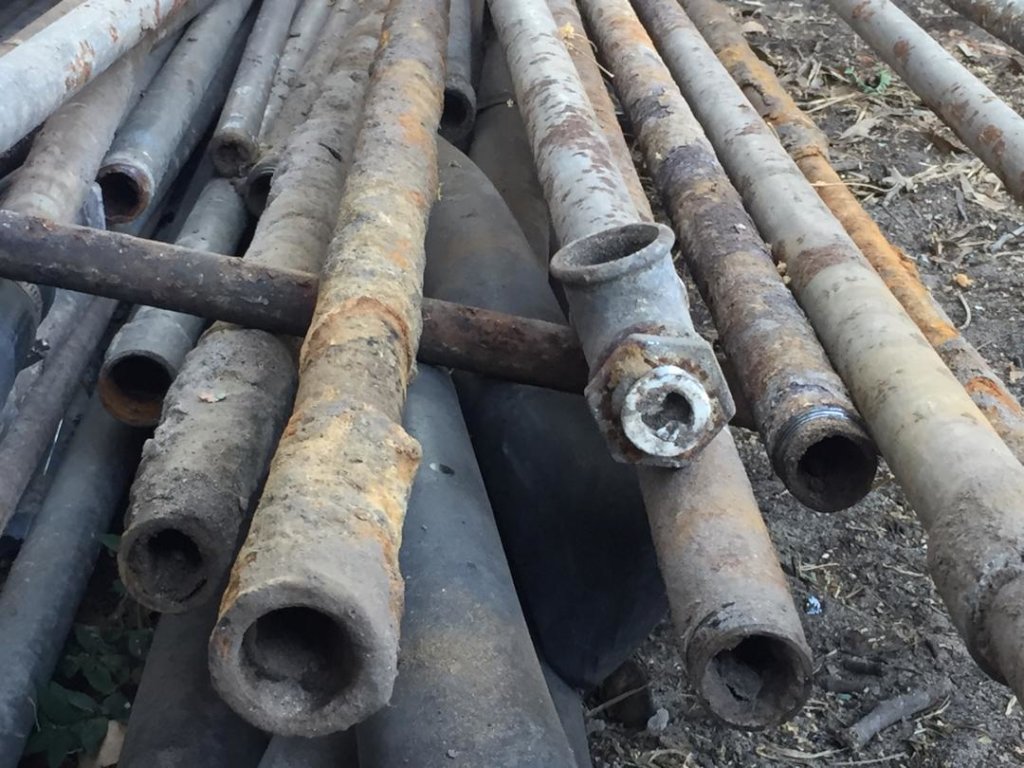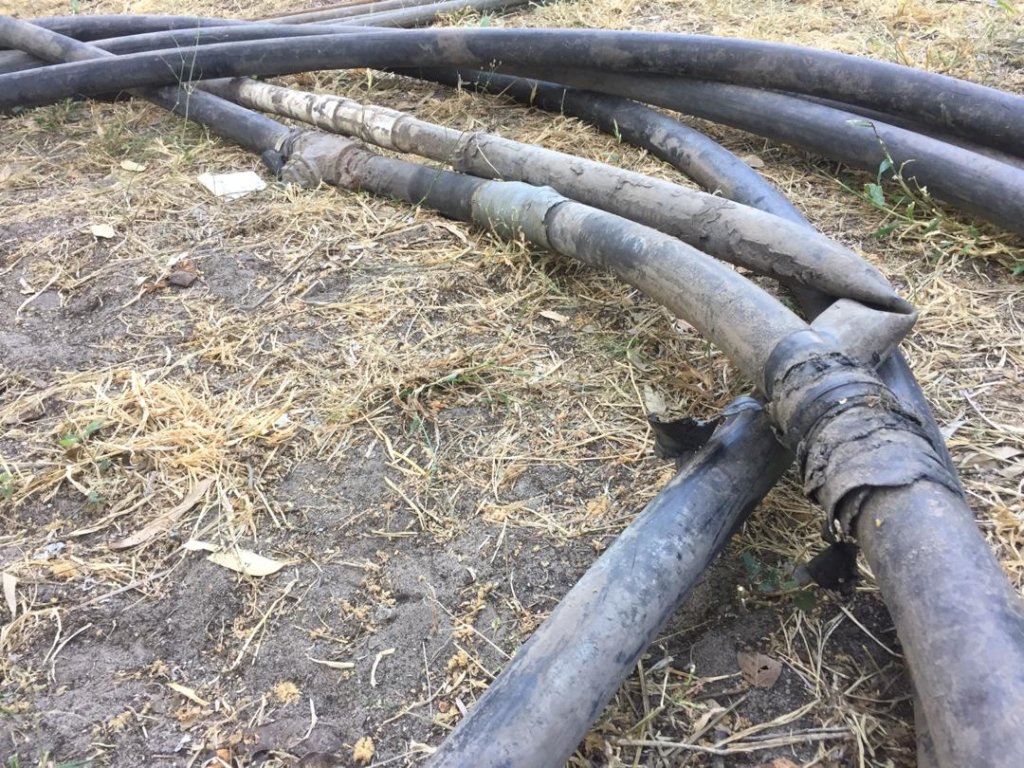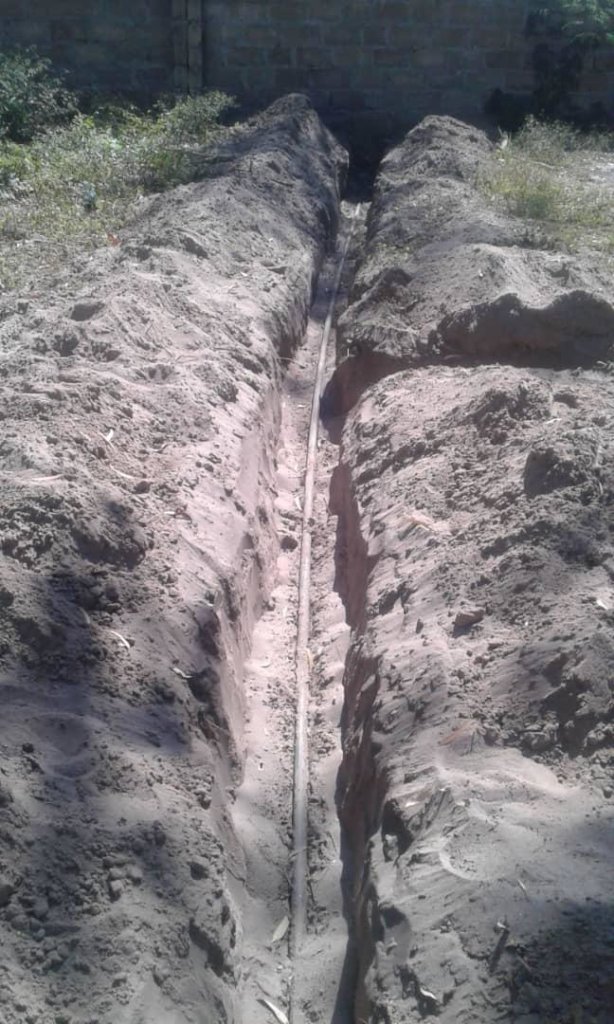 Links: