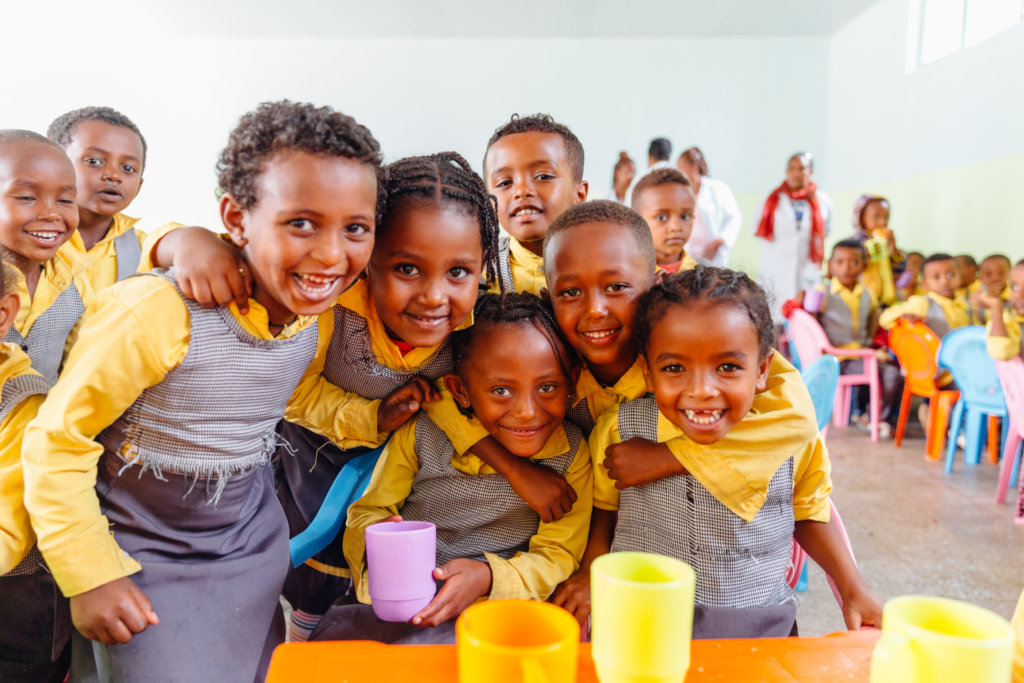 With the COVID-19 outbreak headlining the news and occupying our minds, we want to take a moment to say thanks to our supporters. Splash's clean water, clean hands, and clean toilet efforts aim to keep kids healthy, and you make that work possible. We are holding our global community close to our hearts and thank you for supporting this critical work.
As specialists in the WASH field, we are here for you with helpful tips! We encourage you to learn and practice the six-steps to handwashing, using good old-fashioned soap, and we urge you to considering switching from a firm handshake to an elbow bump, namaste, hand wave or other greeting.
Today, your support of Splash's work is more important than ever! Between key fundraising conferences being cancelled and our imperative to limit the spread of the virus by restricting travel, we are severely limited in the ability to conduct the in-person meetings and donor site visits that are crucial to developing new relationships.
We believe our mission and programming are especially relevant in this increasingly health-focused environment. Splash's efforts to improve hygiene conditions and behaviors at schools stands in the face of COVID-19 as a preventative measure that will serve us both now and in the future.
These are challenging times for everyone, but we will exhaust all reasonable options to maintain our current momentum. We hope we can count on you to help!
How your donation helped Splash in 2019:
The first year of Project WISE - our plan to reach 100% of government schools in Addis Ababa and Kolkata with full WASH coverage - was a broad success. In the first 15 months, we more than doubled our global staffing dedicated to Project WISE, with particular growth in the Addis and Kolkata offices. We also focused on improving our infrastructure hardware (filters, stations, etc), ramped up station manufacturing, and optimized our global supply chain. In 2019, we also added several new key program components to our behavior change intervention to strengthen school engagement, increase sustainability, and improve student behavior, with particular emphasis on the menstrual health program design.
Our 2019 impact in Kolkata at a glance:
Splash served new 33,898 students at 72 schools
1,507 school staff served
1,849 student Hygiene Club members trained
Our 2019 impact in Addis Ababa at a glance:
Splash served new 84,708 students at 54 schools
6,218 school staff served
1,080 student Hygiene Club members trained