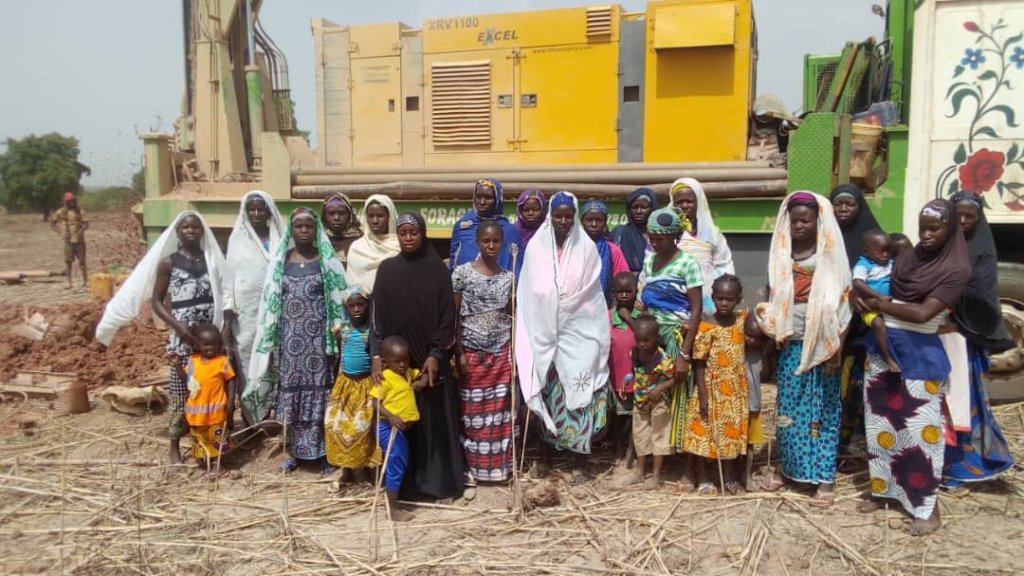 Dear donors and followers,
as promised in the last report, we attach here the photos of the borehole drilling. Thanks to your generous donations, two months ago we were able to transfer the amount needed for phase 1 of the project to begin: the drilling.
It is impossible to describe the happiness of the villagers, and of the grassroot group of women ("Wend-Songda"), who first asked for our support, when the water spilled out from the borehole.
The funds needed for phase 2, the installation of a Volanta Pump, have been almost collected, here on Global Giving and with few other fundraising initiatives. Now, with the rains diminishing, Guardavanti decided to anticipate the missing amount, in order to let the village of Doudougu have clean water as soon as possible. The Volanta Pump will bring the water from the bottom of the borehole (100mt deep) to the ground, where villagers can have access to it.
The installation of the pump will be done in a couple of weeks.
Please consider helping us to collect the missing amount: we will close the fundraising as soon as it will be reached.
Continue to follow us, to see the final impact of your donations: we will upload all photos of the well and the pump, as soon as everything will be in place.
Thanks!