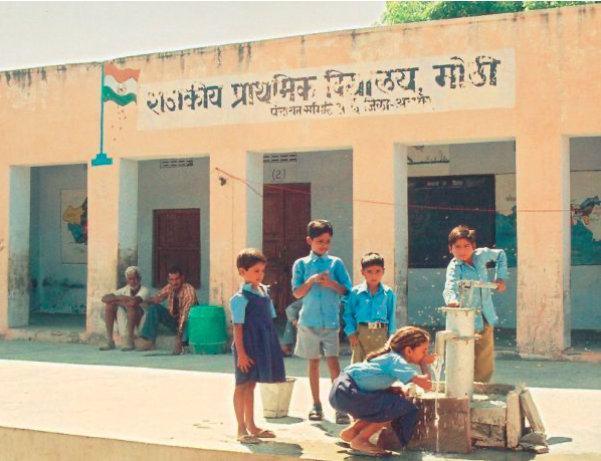 Dear friends,
Rainwater harvesting systems at schools and other community buildings are just one of the many ways that the Barefoot College of Tilonia works to expand access to water in drought-prone Rajasthan, India.
Water Scarcity
Rural communities throughout India and the rest of the southern hemisphere often suffer from water scarcity, droughts and a lack of clean water sources for sanitation, drinking and cooking. Barefoot College has been providing sustainable, community-based solutions to these challenges while guided by five key principles for more than four decades:
decentralization of water sources
replenishment of water tables
participation of rural communities in implementation
reduced dependency on external aid
fair treatment of women and children who are affected by water scarcity the most
Why Rainwater?
Barefoot College believes that every drop of fresh water that falls on the ground, especially in developing regions, should be harvested for use. Rather than wasting water that runs off rooftops and along streets, we combine traditional harvesting practices with new technologies to make water accessible, clean and safe to drink. We do not have to rely on wells and unpredictable groundwater levels to provide potable water to hundreds of thousands of people in need.
Of all the water solutions that the Barefoot College has tried and tested, rainwater harvesting has been the most sustainable and effective. Rainwater harvesting is a low cost method with maximum benefits. It provides clean, potable drinking water for villages, irrigates fields and sustains livestock—all important criteria for communities that depend on agriculture and animal husbandry.
Barefoot College has implemented community-based solutions to address water scarcity including:
rainwater harvesting systems
rural check dams
groundwater recharge from rain cachement in local wells and ponds
solar-powered reverse osmosis water desalination plants
Did You Know?
When water for family needs is readily available at school, more families send their girls to school. Collecting water from a local well or pond in rural Rajasthan is most often a household chore assigned to the girls in each family. When these girls can collect clean drinking water at school, more girls attend school. Access to water can be as important as availability of water and have an impact on health, hygiene and education.
Your Impact
We thank you for your support in 2020 to provide clean drinking water for children and their families in rural Rajasthan through this project.
With support from people like you over the past four decades, the Barefoot College has helped rural communities construct more than 1,600 rainwater harvesting systems which collect more than billion liters of clean drinking water and benefit more than 2 million people.
You can continue your impact this year. Please consider renewing your support for 2021.
Wishing you all the best for the new year ahead.
Thank you,
Ellen Fish
Friends of Tilonia, Inc.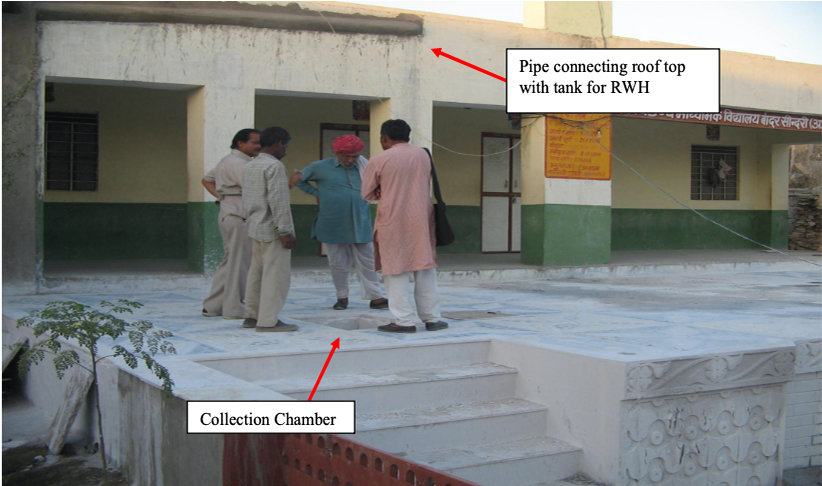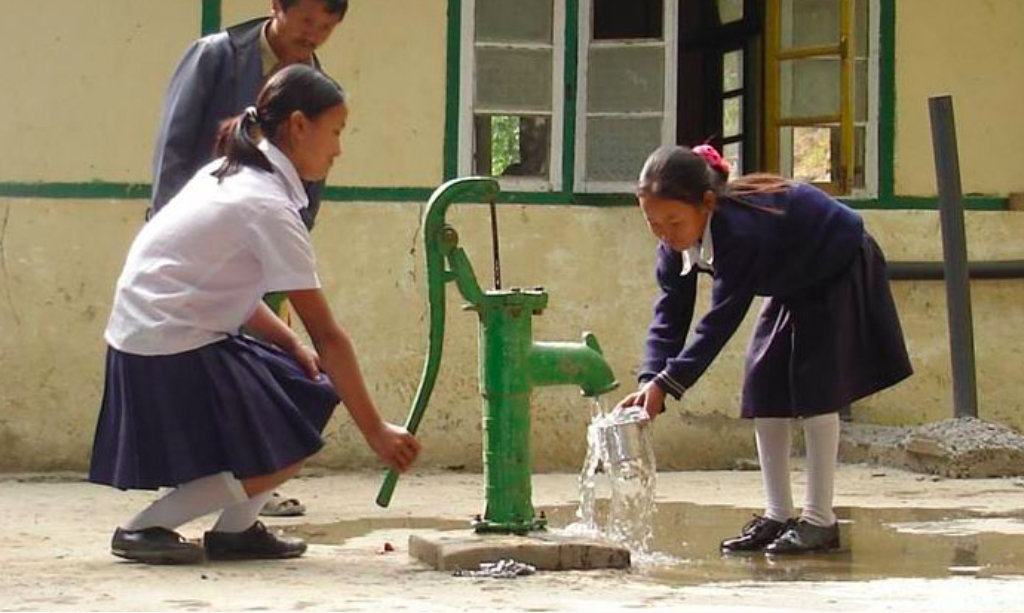 Links:
Attachments: