Project Report

| Sep 21, 2023
How a Cookstove is Changing Maina's Life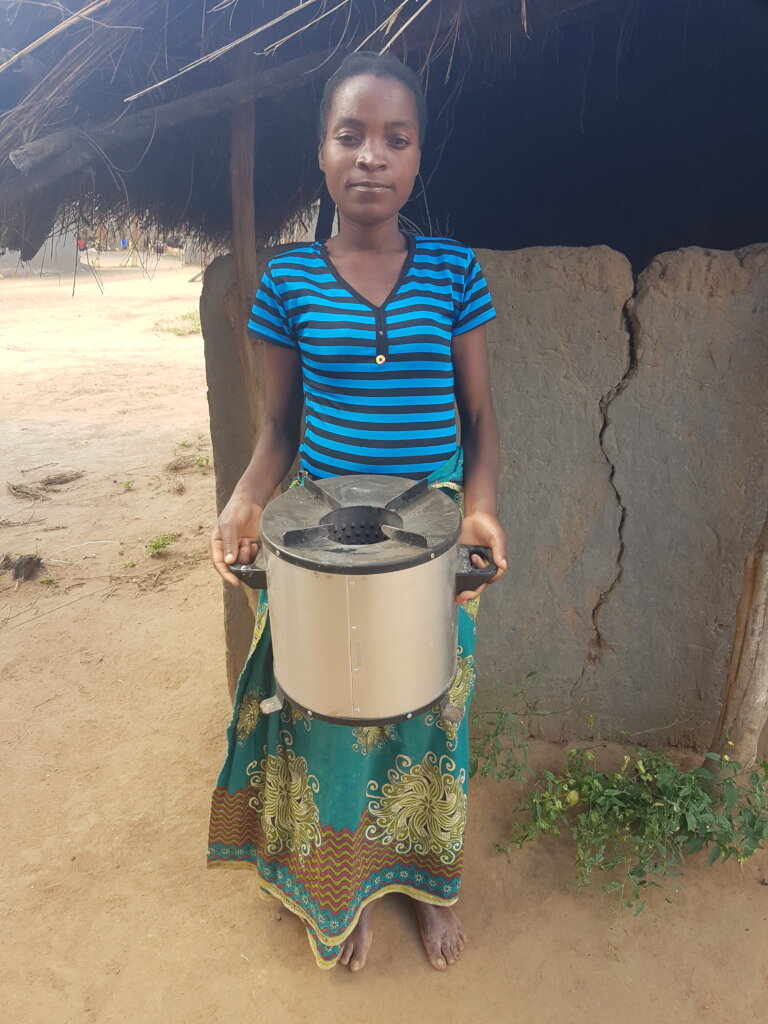 Like many women in Msangula Village of the Eastern Province of Zambia, Maina was struggling to prepare meals every day for her family. This is due to the lack of trees in her village due to deforestation.
Due to this challenge, Maina was unable to to save time to do other productive activities, leading to her losing income and opportunities.
When Kukula Solar Team visited Msangula Village, Maina was among the 50 women who were registered to benefit from an improved clean cookstove distribution project.
She got her stove and since then, her life has never been the same.
In her own words, Maina said, "This is a blessing I never expected... With this improved cookstove that only uses twigs to prepare meals, I now have enough time to do other things, like working in my garden and helping my children with school work. Thanks to Kukula Solar for this gift."
With your continued support, women like Maina are finding an opportunity to save time, and money and improve their health.
We are on a mission to get these life-changing improved clean cookstoves in the hands of families that need them the most so that we can continue to protect our forests and planet.