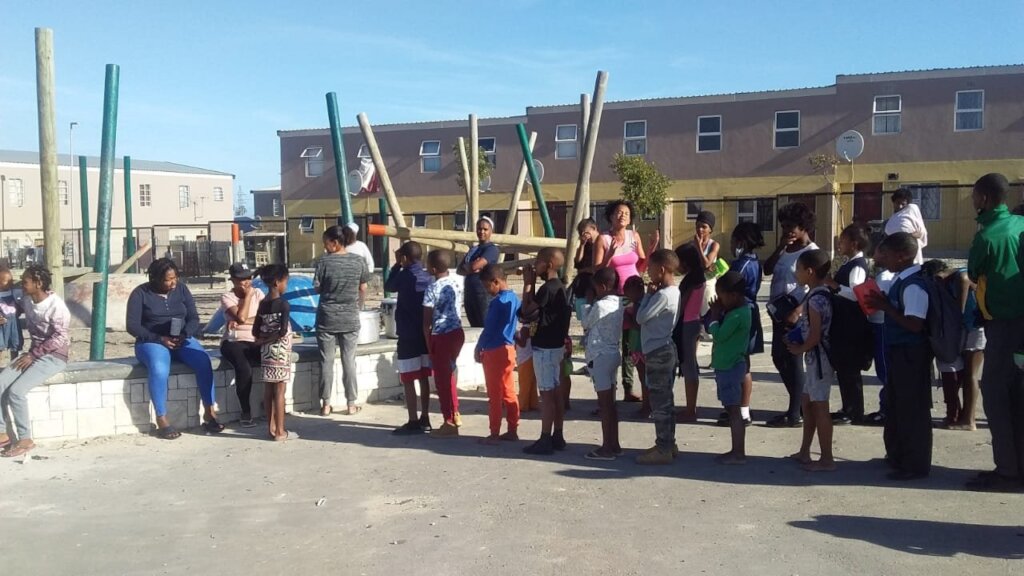 Thank you very much for your wonderful support for the children and young people at our projects! Your generosity is so greatly appreciated.
Rooikappie, a creche in South Africa, needed help with buying a new stove, so that it could easily prepare food for the children. We are so grateful to all who made it possible to help with this. With the assistance from our supporters, Rooikappie was also able to buy some other much-needed items such as a mop, broom, toilet paper and food supplies.
Faranaaz, the Principal of Rooikappie, expressed her gratitude for your support for the children at the creche.
CHW was introduced to Rooikappie by another of our partner organisations in South Africa, The Future Factory.
Since 2020, The Future Factory has been helping to provide children and families around Cape Town with food, as the poverty level rose dramatically during the lockdowns. Assistance is still needed, and the price of food has greatly increased recently.
With your help, it has also been possible to continue to support The Future Factory's food programme.
Anne, the founder of The Future Factory, wrote: "Food is becoming so expensive and we still try our best to continue feeding [everyone]. We are so grateful to you for your support and love."
Right now, we are working on fundraising for two appeals. One is from Refugiu in Romania, to help 15 children, from an underserved village, with school items, clothes and shoes, in time for the new school year, in September. The other appeal is from New Life International in Ghana, to fix the roof at its school, as it has been damaged. Earlier this year, there were heavy rains in Ghana. Rain now leaks into the classrooms.
Your continued support, through our GlobalGiving page, makes it possible to support projects like these. Trying to reach the total needed for these appeals would be a lot more challenging without the contributions you have been making through GlobalGiving.
These two very different projects will have such a positive impact on the children's education in the new school year. We will keep you updated with how it all goes.
Thank you so much for helping children and young people across the world. Projects like the food distribution means you are helping children with their vital and immediate needs, and the educational programmes will give the children a brighter future. Thank you for being part of this and for making such a difference.
-------
With thanks to Anne (The Future Factory), Derrick (New Life International), Faranaaz (Rooikappie) and Robert (Refugiu) for the photos included with this report.