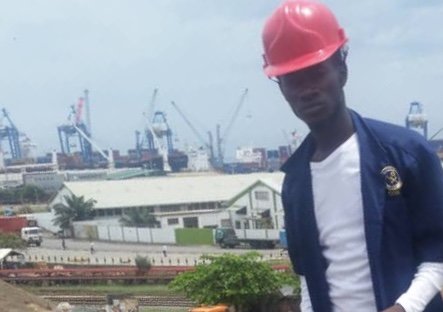 By supporting this project, the Impact Fund, you can be sure that your contributions will go towards helping disadvantaged children and youth overcome some of the barriers they face in life. Recently, your donations have helped with children and young people's education in Ghana, enabled a girl with disabilities in Argentina to have access to horse-assisted therapy and assisted organisations providing homes for children in Romania and Ghana.
New Life, in Ghana, runs a children's home, school and outreach programme. Two of the young people who grew up at New Life's home, Isaac and Dora, are currently taking their next steps in life. Isaac is studying Mechanical Engineering at a local college and Dora is doing an apprenticeship in wedding sewing and decorations. Whilst some of CHW's supporters have funded their course fees, we needed help with continuing to provide Isaac and Dora with stipends for food and educational materials. Contributions from the Impact Fund have gone towards this and we are so grateful for your help for these young people.
Isaac said, "We have been on trips two times this semester and all were fantastic. I will be completing my course by the end of June this year. So far so good, the academic work has been good. I appreciate all you have been doing for me."
Challenging Heights, also in Ghana, rescues and advocates for children who were trafficked into the fishing industry. The rescued children are brought to a shelter for rehabilitation, before being helped to integrate back into society. The shelter has a school with a computer lab. Challenging Heights previously asked CHW for help with a router and internet system for the computer lab. Some donations from the Impact Fund helped us to complete the fundraising for this project. The new system is now in place.
Jonathan at Challenging Heights said that internet-based teaching and learning is taking place and that the internet connection also helps staff complete work to do with the running of the shelter. Sixty-four students, who are survivors of human trafficking, are now able to use the internet to learn.
Some donations to the Impact Fund also helped CHW to complete the funding to sponsor horse-assisted therapy sessions for seven-year-old Briana, in Argentina. Briana has spastic quadriplegia and is benefitting, both physically and emotionally, from having this therapy at our partner organisation, Fundación Cordobesa de Equinoterapia. Veronica, the founder of the organisation, said she is very touched that people from so far away are helping Briana.
CHW's supporters were recently able to sponsor a power generator for New Life's children's home in Ghana, with some of the donations coming from the Impact Fund. New Life had asked CHW for help with this due to the frequent power cuts in the area. There will now be a stable power supply at the home. Thank you for helping to make this possible.
We also want to thank you for supporting the children at the home Casa Mea in Romania. CHW was trying to find funds to sponsor the running costs of the home, until their situation stabilised. Things are now looking a lot better for Casa Mea and for the children's future. Thank you for helping Casa Mea, through the Impact Fund, during their time of need.
CHW is a small charity and every penny you donate really counts! Our partner organisations are doing great work. Thank you for being a part of this and for making a difference in the lives of children and young people around the world.