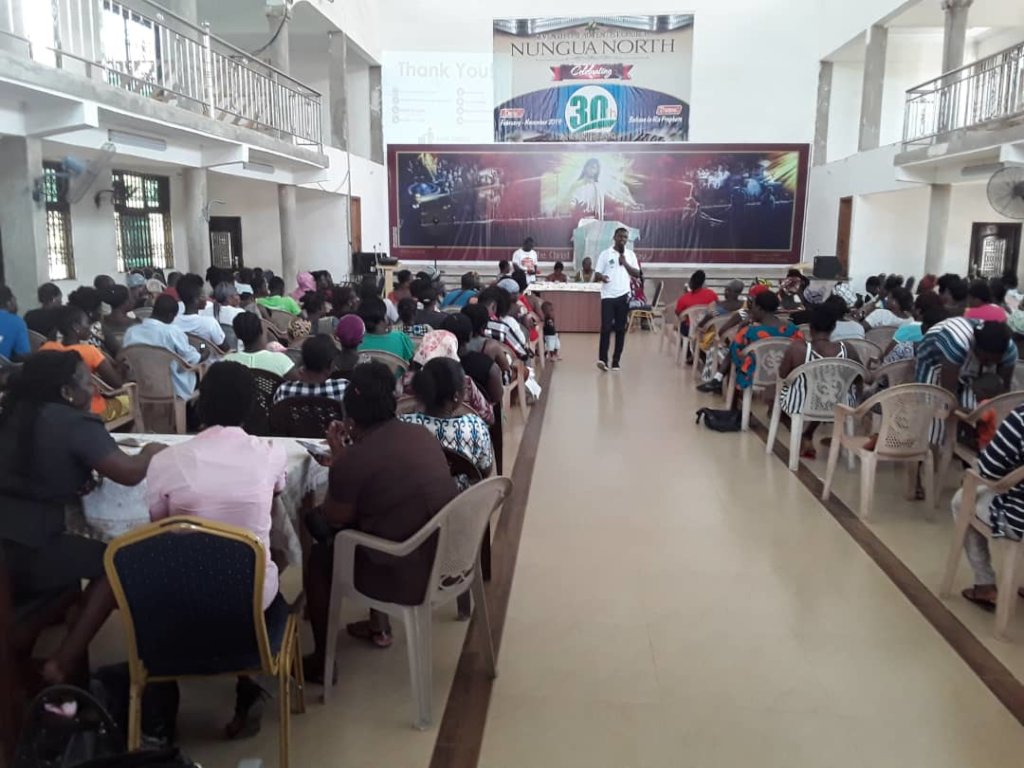 Many parents become desperate when their children cannot learn like that of their peers. Some of them resort to bizarre approaches, including sending their children to prayer camps for 'healing' and learning solution.
To erase the negative perception and help parents understand and recognise learning difficulties to help their children at home, SAP has stepped up its information sharing on learning difficulties.
Through our face-to-face interactions with parents and caregivers during PTA, religious group meetings, SAP is changing parents' perception about learning difficulties.
"I have a son who struggles to learn. I taught my son was lazy and just didn't want to learn. But I now understand my son's learning problem. I know how I can help him to learn now and also work closely with his teachers," a mother said at the PTA meeting of the Labone SDA Primary and JHS, where about 550 parents were sensitised on learning difficulties.
"This education on learning difficulties is very relevant. I have learned a lot about the challenges children with learning difficulties go through and how they learn as well. I think you (SAP) need to contact the Presbyterian Church of Ghana to educate members in every church," an executive member stated when SAP met 85 executives of the Young People's Guild at the Emmanuel Presbyterian Church at Dansoman.
At the Nungua SDA Primary/JHS, about 160 parents were sensitised. "This is my first time of hearing about Dyslexia. I think SAP has to do more education so that more parents can learn about these learning difficulties and know how to support their children," a parent said during the PTA meeting of the school.
"I used to have a colleague at the primary school who couldn't understand anything. We all taught he was lazy and dumb. If it were today, I would have known how to help him because of this education on learning difficulties," a member revealed when SAP met the Rotary Club of Accra Weija and Westlands. Twenty one members were present.