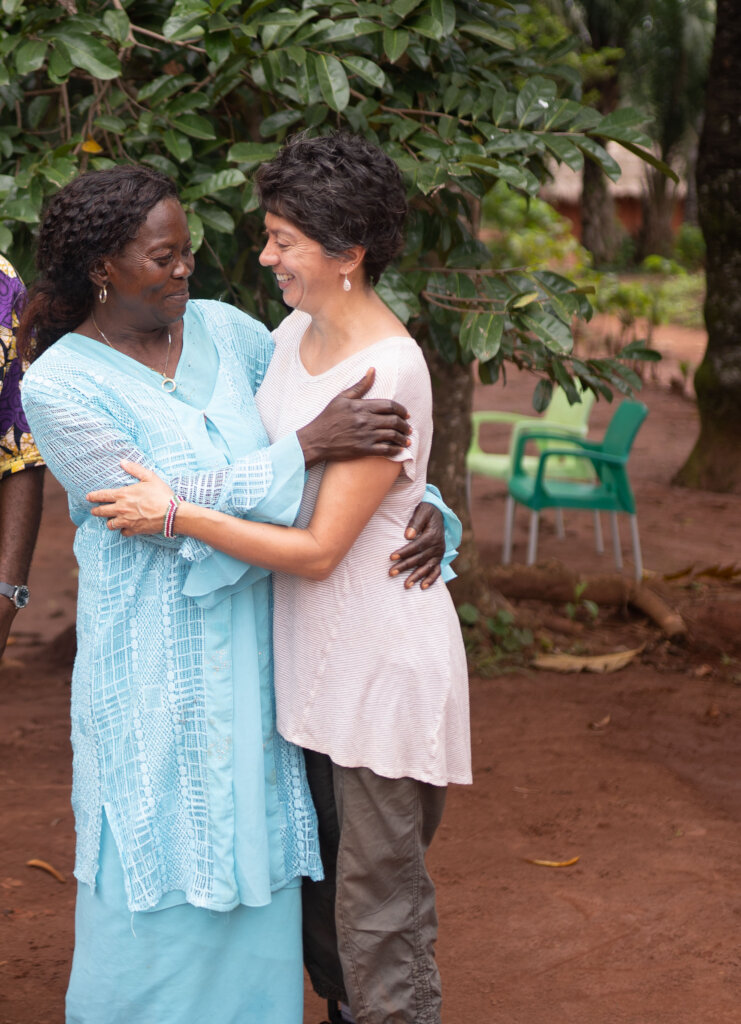 Before I was selected as a beneficiary for the AFCA project, my life was very difficult. I have eight children of my own and I raised my late sister's six children, as well. My husband passed away in 2011. At that time, we were spending about 1800 Congolese Francs per day for food (.90 cents) because we simply didn't have more. Life was so hard!
Then, AFCA accepted me as a beneficiary! That is when everything changed. First, I received training in gardening and in raising animals. When I was ready, I was given rabbits, gardening tools, seeds, and a water filter. I planted the seeds and after the rains, I had corn, peanuts and vegetables and we started eating better. The rabbits started reproducing and I gave back a pair to the project, as I had agreed that I would do when I signed a contract with AFCA. I was careful with the breeding of the rabbits and soon, I had many. We ate some, along with the vegetables we grew. The extra vegetables, we sold. For our entire family, we now eat well and have 3500 Congolese Francs per day (about $1.75) to spend on extra items like sugar, flour, tea, milk, and other things we don't grow.
The extra rabbits have become a source of income for us and we were able to build a house where we all can stay together. Now, we are so happy! We built a small house which we rent as a clinic so that other people can get help and we have income from that. Bless you all for loving us!
Everyone here at the American Foundation for Children with AIDS, and our partners in Africa, thank you for your continued support of this important project. If you would like to learn even more about this project and others, please contact Tanya Weaver at tweaver@AFCAids.org.