Project Report

| Aug 8, 2023
Two Lives Intertwined on a Bumpy Road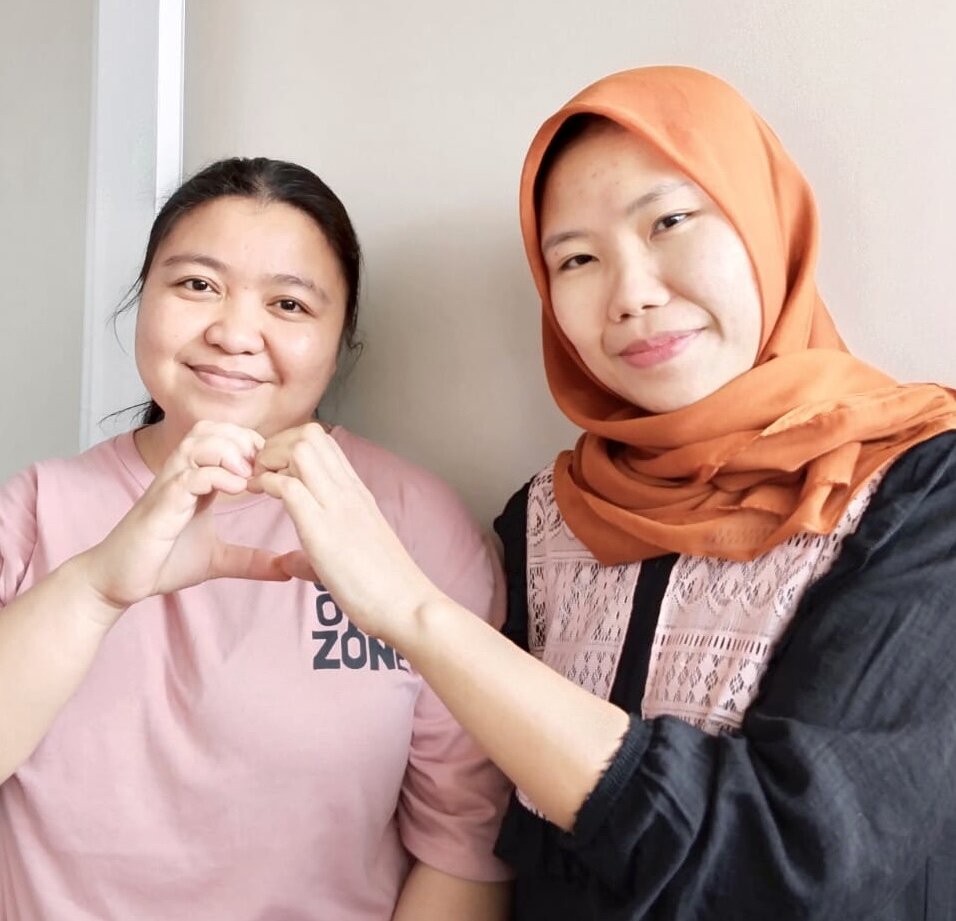 Lila* and Gani* are two children who share similar life paths. Lila is a 7-year-old girl living with neuroblastoma, a rare cancer that develops from immature nerve cells. Meanwhile, Gani is a 4-year-old boy diagnosed with brain tumour. Lila's mother is a devoted mother, who takes wonderful care of Lila while her father works as a truck driver. Gani's mother had worked as a craftsmen overseas but is now home to be by her son's side while he battle for his life. Gani's father had died when he was a wee baby.
Fate brought the two mothers together when Lila and Gani met at the cancer shelter near the hospital where they were both receiving their treatment. And as if drawn by their similar journeys and stories, the families were placed in the same room at the shelter. It tuns out that both families are from Bogor, a little town outside Jakarta. It is no wonder that they always have each other's back. When Gani had a fever, Lila's mother gave Gani paracetamol from Lila's medicine box. Lila's mother cares for Gani as if he were her own child. Although both families had little and struggle financially, they share whatever and whenever they have in excess. They even share their meals in their little room.
When Gani had an emergency, Lila's father helped to carry him to the hospital, and later delivered his bag of necessities to the hospital. There was even a time when Lila's father fought with the hospital's medics because they were too slow in handling Gani's condition.
Above all, the bond between Lila's and Gani's families is unbreakable. Two families brought together by the tragedies of their children's illness - they share their problems, their hopes and dreams, even their tears.
How Rachel House helps:
Rachel House's medical team routinely visits Lila and Gani at the cancer shelter to check on their medical condition, and give them all the support they need, medically, emotionally, socially, and even spiritually. It was during one of these visits that the team connected Lila's parents with Gani's mother, who had been staying at the cancer shelter for a few months. Gani's mother immediately took Lila and her parents under her wings and helped them settle into their new temporary accommodation.
Caring for patients' psychosocial needs is an important part of Rachel House's service. Making sure Lila and Gani's parents have someone to turn to in their moments of distress is a key component of the care, to ensure parents are always equipped (including and especially emotionally) to provide the best care for their children.
Providing the space and opportunity for Lila and Gani to continue to play is essential. Hence, the nurses take time during their visits to teach them how to count, and bring colorful stickers so that they have something to play with.
One day when Lila and Gani begged to go out and buy chicken nuggets, the Rachel House team agreed and escorted them to the minimart around the corner. They were so excited and happy, as other than the hospital, they rarely get to go out beyond their little room at the shelter.
Lila's and Gani's mothers are grateful for their special friendship - a precious sharing of love and life on this bumpy road. For them both, Rachel House has become their constant companion that they know they can always call on. Like the sun that faithfully rises every day, they know where to go when they need help.