Participation increased, and efforts started to pay off.
An increase in participation has been observed, and team members are becoming more and more connected by the ties of the collective sport in the Palestinian refugee camps where Jafra is actively organizing football trainings, renting football pits for the teams to improve, and hiring coaches to train the young players.
Although teams are eager to compete and aim to win championships, "Rome" was not built in a day. Good level achievement requires patience, effort, and persistence. In the Burj el Barajneh camp, this is especially true for our brand-new Girl Team. The team members are fighting to learn the game's regulations and train like any football player in the world after overcoming roadblocks put up by the few who continue to believe that women shouldn't play football.
Furthermore, when it comes to training, it's important to remember that having the power to kick the football, run for the duration of a 90-minute game, and accurately pass the ball to a teammate demand endurance, force, and precision. Thanks to the several coaches at Jafra, this is learned through rigorous trainings and teamwork techniques.
With more children and youth coming to play and fewer children and youth left alone in the confined streets of the refugee camps, Jafra wants to run the football initiative for a long time, with increased advantages for the community members and the community. Through sport, Jafra seeks to instill in its inhabitants a sense of commitment and active participation in the activities of the camps, thus decreasing the negative coping mechanism particularly common among the youth population.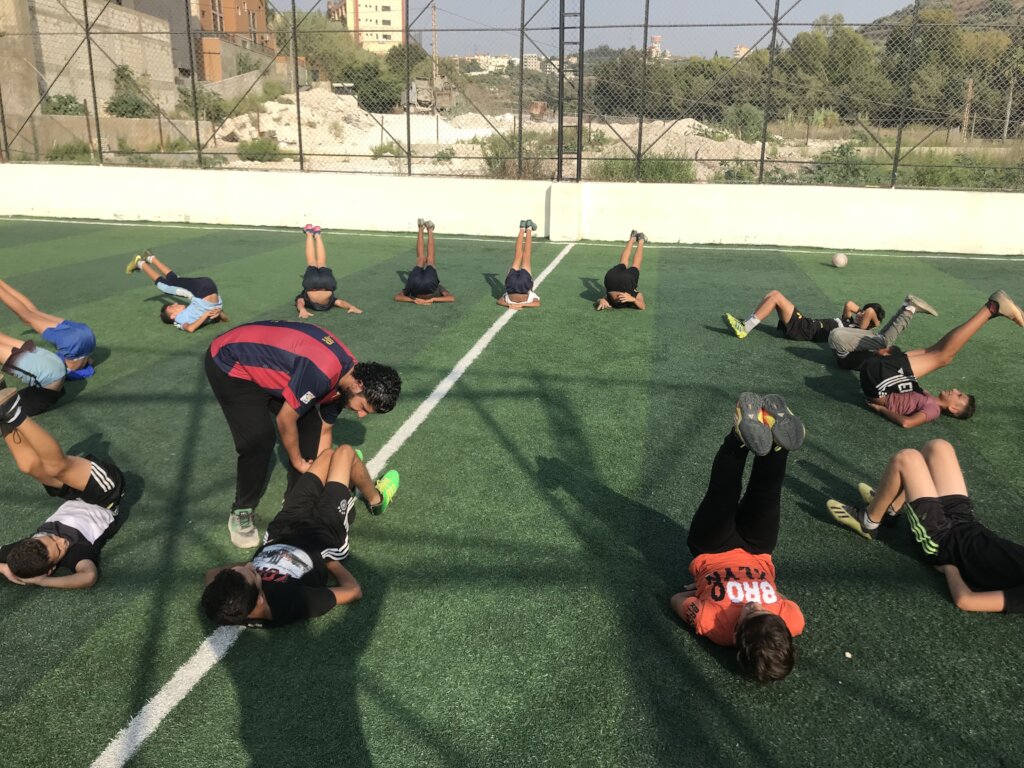 Links: