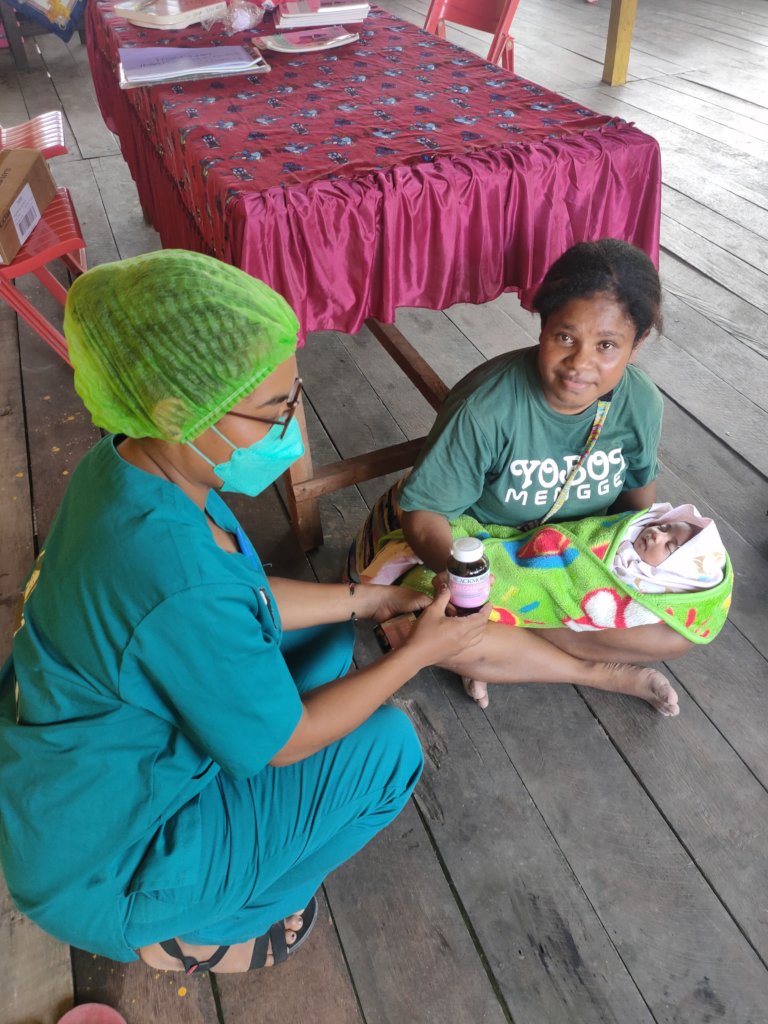 Our Papuan midwives are on the move with a new outreach program, Bumi Sehat Apung Papua.
Besides offering gentle birth services, pre and post-natal care at our Angel Hiromi Clinic in Papua, our midwives spend a lot of their time going on home visits, distributing prenatal vitamins provided by our generous donor, Blackmore's Vitamins, and giving pregnancy and ante-natal check-ups and breastfeeding support.
They go far afield to educate Papuan mothers about pregnancy, delivery and breastfeeding, and encourage them to travel to our clinic in the Sentani District before a birth. This way, local indigenous women can be attended by skilled, loving midwives who are drawn from their own cultural background and implicitly understand their needs.
Bumi Sehat midwives traveled to Hobong, Yoboi and Ifale villages in recent months. These towns are clustered on Sentani Lake. The villages are quite a distance from Angel Hiromi clinic, so our staff must take a speed boat and canoes to get there. Our outreach program is called Bumi Sehat Apung Papua and there are plans to visit more villages in the area. Recent flooding in the area has made it hard for patients to travel to the clinic.
Clinic Director Rachel Manoach de Fretes wants to build a small center on Sentani Lake so midwives can travel to one location to see patients, who don't have to travel to the Angel Hiromi clinic for check-ups.
Speaking of building, progress has been slow on Angel Hiromi Clinic's isolation room for COVID-positive Moms. This is due to COVID-19 cases being high amoung construction workers in Papua and recent floods, which both delayed work. However, the floor and walls are laid now and construction has resumed.
So far this year -- from January to May 2021 -- our Papuan midwives have delivered 57 babies and given gentle, loving, lifesaving maternal health care to 297 women.