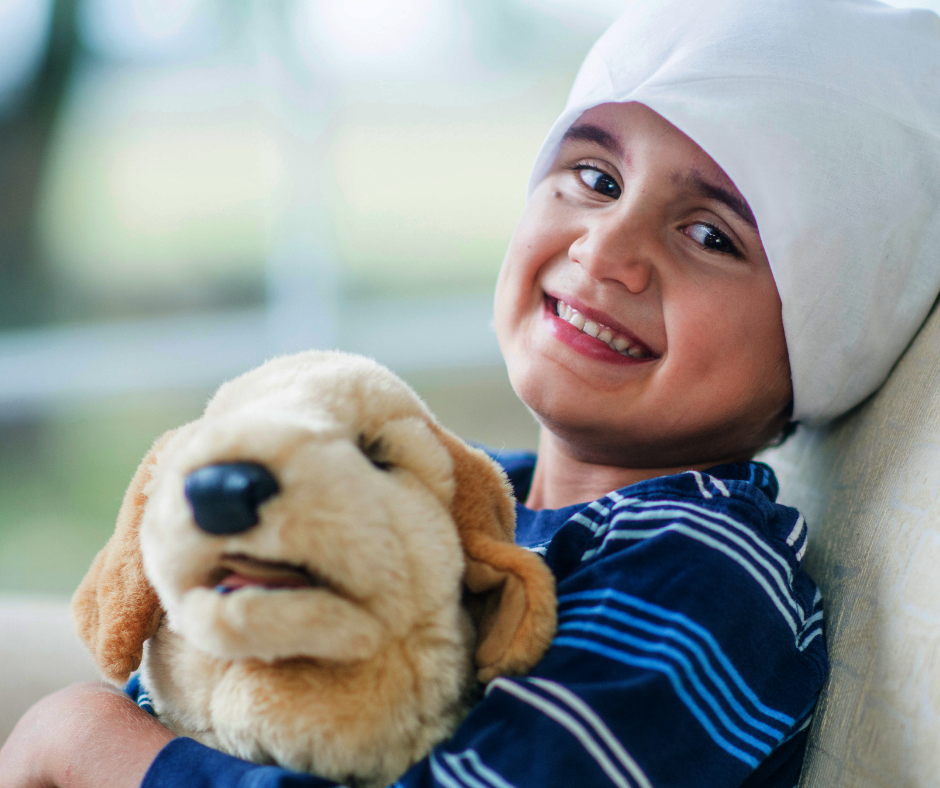 In the last few months our team has launched the first back packs in hospitals in Essex. Around 200 back packs were delivered to hospitals in the region and children with Cancer and their families have benefitted from the contents of these packs.
Gary Grange (Project Coordinator), commented: "When children are diagnosed with cancer they are often immediately whisked from their local hospital to their nearest Principle Treatment Centre. This happens so quickly that they and the parents are totally unprepared for what happens next which means they have understandably failed to bring with them essentials such as toothpaste and toiletries and much more."
"In many cases the children and parents will be in hospital for a long time. Our 'We have you back' packs are designed to help overcome those problems – ensuring that the child patients and their parents have the essentials they need and something to do to beat the boredom."
The 'We have your back' packs are loaded with dozens of items from drink containers to board games, from colouring books and journals to luxury blankets, socks, gloves, headphones, chargers and much more. According to Chloe's mum Victoria they have will really make a difference, helping to change lives of young cancer patients for the better.
The provision of the We've Got Your Back packs reduces stress and worry both to the child and their carer as the packs provide them with everything both the child and carer will need during their stay in hospital getting treatment. Financially, it also helps as it not only gives them everything they need but due to your amazing support it means they do not have to pay for the back packs. On average families are £600 per month worse off when they have a child diagnosed with cancer and many have to reduce their hours of work or give up work altogether to care for their child.
This puts an enormous financial strain on them at the worst possible time. We now want to roll out the We've Got Your Back packs to other areas and hospitals. We can only do this with the support of amazing organisations and people. Please continue to help us make a difference to the lives of children with cancer and their families.
As well as this new initative our team have continued to provide restbite breaks to the New Forest Lodge for families and issues emergency grants to 12 families in need. All this is made possible by your donations and we thank you so much for your help!
Thank You