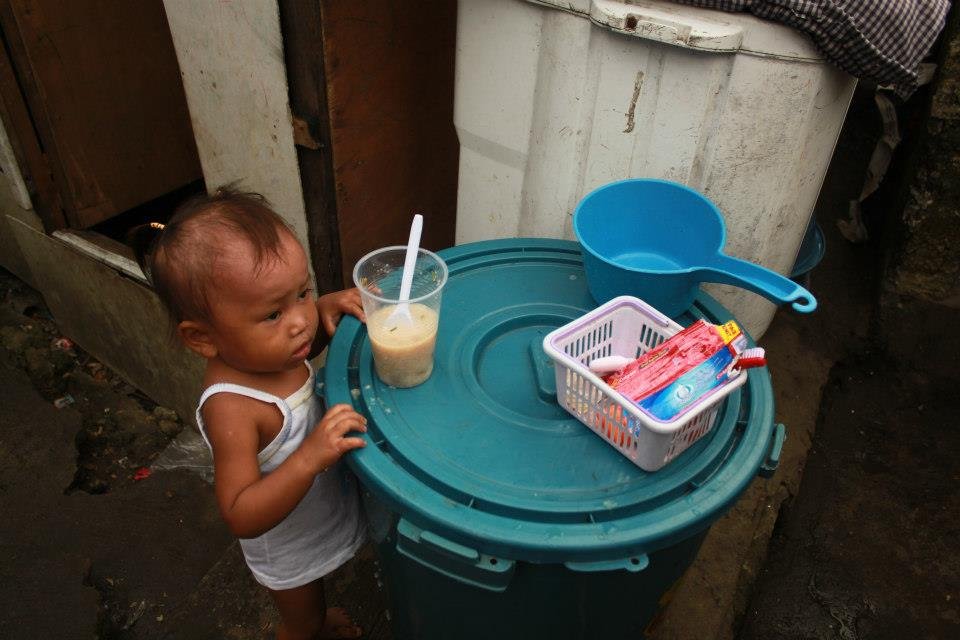 The United Nations has stated that in 2012 the Philippines had more severe damage from massive storms and ongoing floods from any country in the world. As we close this project [GlobalGiving Project 10889] in capitol Manila and surrounding communities, our full focus is now concentrated on the ongoing relief for thousands of families still displaced by the December 2012 monster typhoon Bopha [see Asia America Project 12696]. Thanks to our GlobalGiving donors, who mostly provided heartfelt donations of between $10 and $50, the AAI flood relief teams of volunteers of college students and young professionals were able to rally concerted relief missions with emergency relief teams from the Philippine military, local government officials and private humanitarian NGOs to distribute protective clothing, medicines, blankets, water purification tabs, hygiene antiseptics -- and also rubber boots for more than 1,000 children living in polluted ankle-deep flood waters. These timely to create real campaigns for epidemic prevention.
We translated $1,600 of funds through GlobalGiving into close to $15,000 cash contributions from larger Foundations and more than $1.5 million worth of relief supplies, clean water, emergency meals and public health supplies. Under this program, between September and early December 2012, we served some 10,000 families or more than 50,000 persons.
Communities sustained by AAI and our donor partners include Quezon City, Taquig, Marakina and Laguna. Water from overflowing dams and river beds in many areas remains ankle deep. This enhances the possibilities for epidemics of waterborne tropical diseases such as dengue fever and leptospirtosis [midevil plague caused by rats breeding in garbage and stagnant water]. We are a modest size organization and very engaged in a variety programs such as Cancer and Rare Diseases Treatment for impoverished mothers and children and multi-disciplinary education and livelihood programs in support of the Peace Process between Christians and Muslims. In our humanitarian programs, AAI continues to care for children who are "out of sight, out of mind" due to lack of media coverage. In these communities, ongoing efforts include revitalizing public schools, urban and rural Gardens of Peace, donations of nutritional supplies, efforts to acquire clean water filtering systems and providing life-saving fever reducing and rehydration medicines.
We thank GlobalGiving and all of our generous donors for your kindness and care. The process has become a very real "circle of virtue" of courageous people who live on at least four continents and who speak many languages. Yet are united by our common human hearts. Our efforts continue!