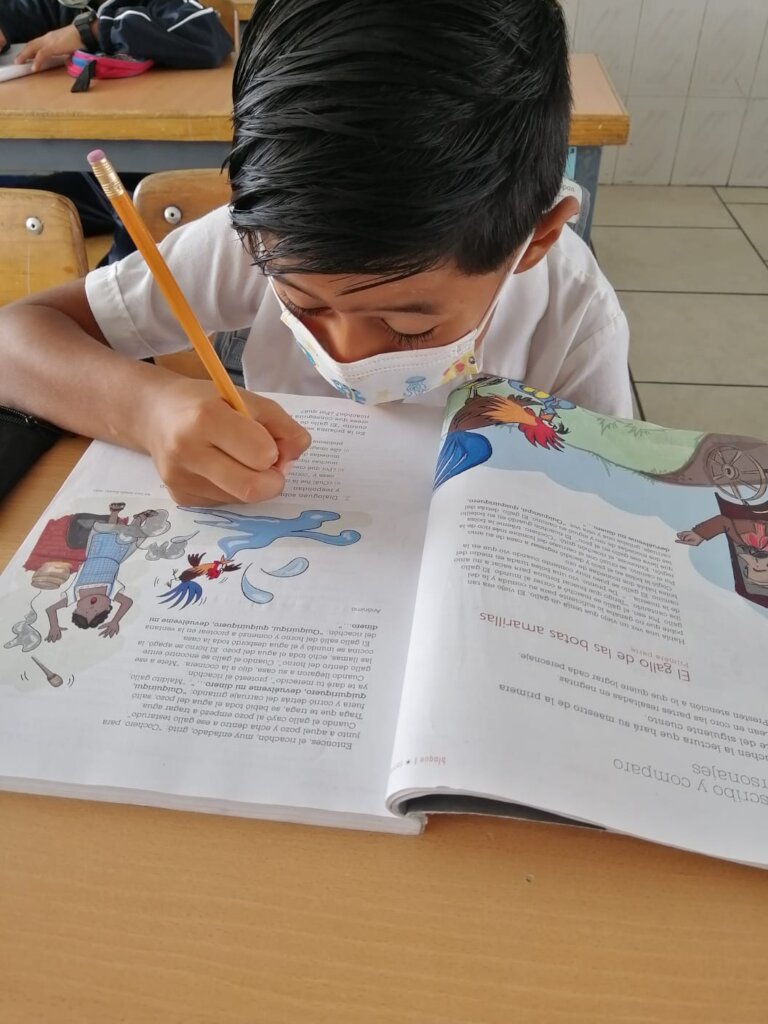 Dear Project Supporter:
The pandemic is still very present in the beneficiaries' lives in the last quarter of this year. Children and adolescents of the Albergue continued to attend their special education therapies due their educational backwardness generated by the pandemic contingency.
In order to fight educational backwardness effectively, Albergue not only provide personalized support to children or young people but also offer workshops on Math, Physics and Chemistry. Workshop activities let them learn complex knowledge in a fun and interesting way and reinforce the previous one.
One of our beneficiaries shared the following with us about this experience in the Albergue:
"My name is José, I'm 12 years old and I'm in sixth grade. Math workshop helped me develop my abilities to complete many of my homework and learning more and be better"
Your donation help us to provide the necessary resources to implement this kind of help. Our aim is enable the children and adolescents to stay in school, giving them a chance for a better life and future.
What we've been able to accomplish this year, could not have happened without your support!
Thank you for your generous donation to our educational program, your support will help a kid to make his dreams come true in the future.
--------
En Español:
Estimado benefactor:
La pandemia sigue muy presente en la vida de los beneficiarios en el último trimestre de este año. Los niños y adolescentes del Albergue continuaron asistiendo a sus terapias de educación especial debido al rezago educativo generado por la pandemia.
Para combatir eficazmente el rezago educativo, el Albergue no sólo brinda apoyo personalizado a los niños o jóvenes, también ofrece talleres de Matemáticas, Física y Química. Las actividades de los talleres les permiten aprender conocimientos complejos de manera divertida e interesante y reforzar el conocimiento que ya tienen.
Uno de nuestros beneficiarios nos comparte lo siguiente sobre su experiencia en el Albergue:
"Me llamo José, tengo 12 años y estoy en sexto grado. El taller de matemáticas me ayudó a desarrollar mis habilidades para terminar muchas de mis tareas y aprender más y ser mejor"
Su donación nos ayuda a proporcionar los recursos necesarios para implementar este tipo de ayuda. Nuestro objetivo es permitir que los niños y adolescentes permanezcan en la escuela, dándoles así la oportunidad de un futuro mejor.
¡Lo que hemos logrado este año, no podría haber sucedido sin tu apoyo!
Gracias por tu generosa donación a nuestro programa educativo. Tu apoyo ayudará a un niño a hacer realidad sus sueños en el futuro.