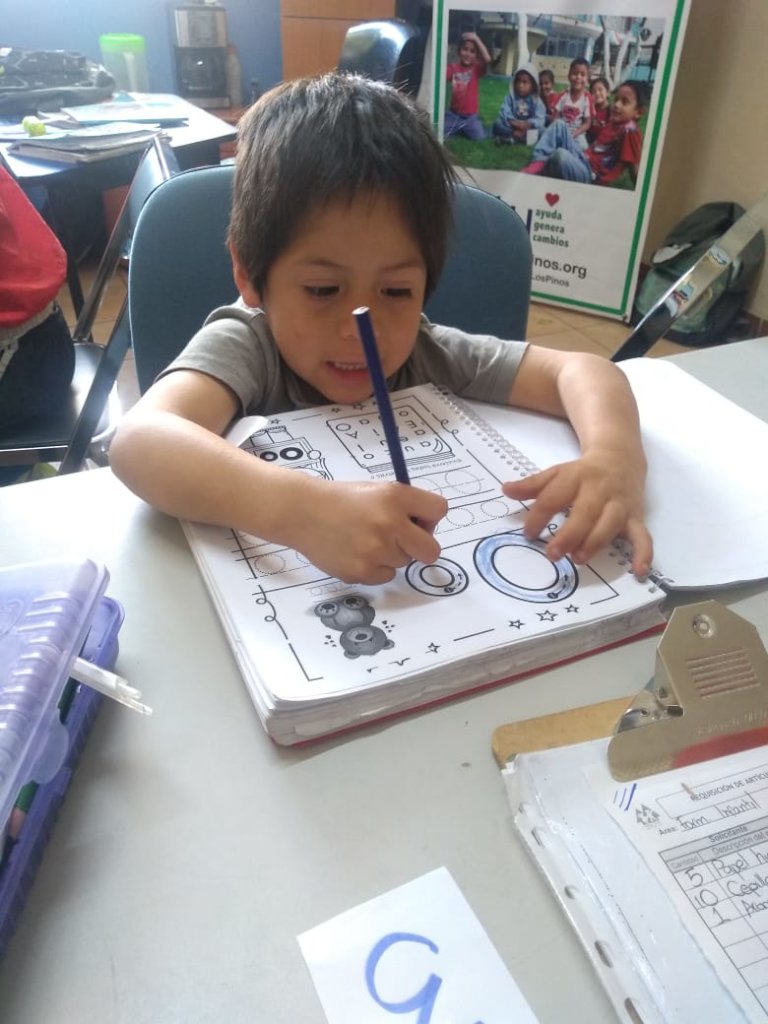 Dear benefactor:
It has been more than a year since many children, adolescents and young people stopped attending presential classes. Our beneficiaries belong to this group of children and adolescents, therefore, at the Albergue we have provided them with support to continue their studies with the online teaching method.
We have also reinforced the educational activities that are carried out daily in our homes so that the beneficiaries can continue to develop in their cognitive area. During 2021, 100% of the beneficiaries have received daily school reinforcement tutoring, 100% of the beneficiaries participate in math, physics and chemistry workshops, and 34 children and adolescents diagnosed with a significant school lag attend special education therapies that allow them to develop learning skills.
These activities are of great importance for the children and adolescents because, although they do not attend classes, we continue to attend to their educational needs and in this way they continue to acquire knowledge and develop skills that help them to achieve better school results and reduce their educational backwardness.
Due to the situation that is being experienced by the COVID Pandemic, today more than ever your contributions are necessary to continue supporting children and adolescents who are in vulnerable situations. It is essential that they can continue with their educational development so that, in the long term, they will have greater professional and job opportunities, and a new way of life that they are currently facing.
The children and adolescents of Albergue Infantil Los Pinos are grateful for the donations you have made so far, your help is crucial for them to continue making important changes in their lives!
Thank you very much for your support, for your sensitivity towards our cause and for being part of the people who want a different world.
Greetings and blessings from all of us at Albergue Infantil Los Pinos!
¡Seguimos apoyando la educación desde casa!
Estimado bienhechor:
Ha pasado más de un año desde que muchos niños, adolescentes y jóvenes dejaron de asistir a clases presenciales. Nuestros beneficiarios pertenecen a este grupo de niños y adolescentes, por lo tanto, en el Albergue les hemos brindado apoyo para que continúen sus estudios con el método de enseñanza en línea.
También, hemos reforzado las actividades educativas que diariamente se realizan en nuestras casas hogar para que los beneficiarios puedan seguir desarrollándose en su área cognitiva. Durante el 2021, el 100% de los beneficiarios han recibido asesorías diarias de reforzamiento escolar, el 100% de los beneficiarios participan en talleres de matemáticas, física y química, y 34 niños y adolescentes diagnosticados con un rezago escolar importante asisten a terapias de educación especial que les permiten desarrollar habilidades de aprendizaje.
Estas actividades son de gran importancia para los niños y adolescentes porque, aunque no asisten a clases presenciales, nosotros seguimos atendiendo sus necesidades educativas y de esta forma ellos siguen adquiriendo conocimientos y desarrollando habilidades que les ayudan a tener mejores resultados escolares y a disminuir su rezago educativo.
Debido a la situación que se está viviendo por la Pandemia del COVID, hoy más que nunca tus contribuciones son necesarias para seguir apoyando a niños y adolescentes que se encuentren en situación vulnerable. Es indispensable que puedan continuar con su desarrollo educativo para que, en el largo plazo, tengan mayores oportunidades profesionales y laborales, y una nueva forma de vivir a la que se enfrentan actualmente.
Los niños y adolescentes del Albergue Infantil Los Pinos agradecen los donativos que has realizado hasta el momento, ¡tu ayuda es crucial para que ellos sigan generando cambios importantes en su vida!
Muchas gracias por tu apoyo, por tu sensibilidad hacia nuestra causa y por ser parte de las personas que quieren un mundo diferente.
¡Saludos y bendiciones de parte de todos los que formamos parte del Albergue Infantil Los Pinos!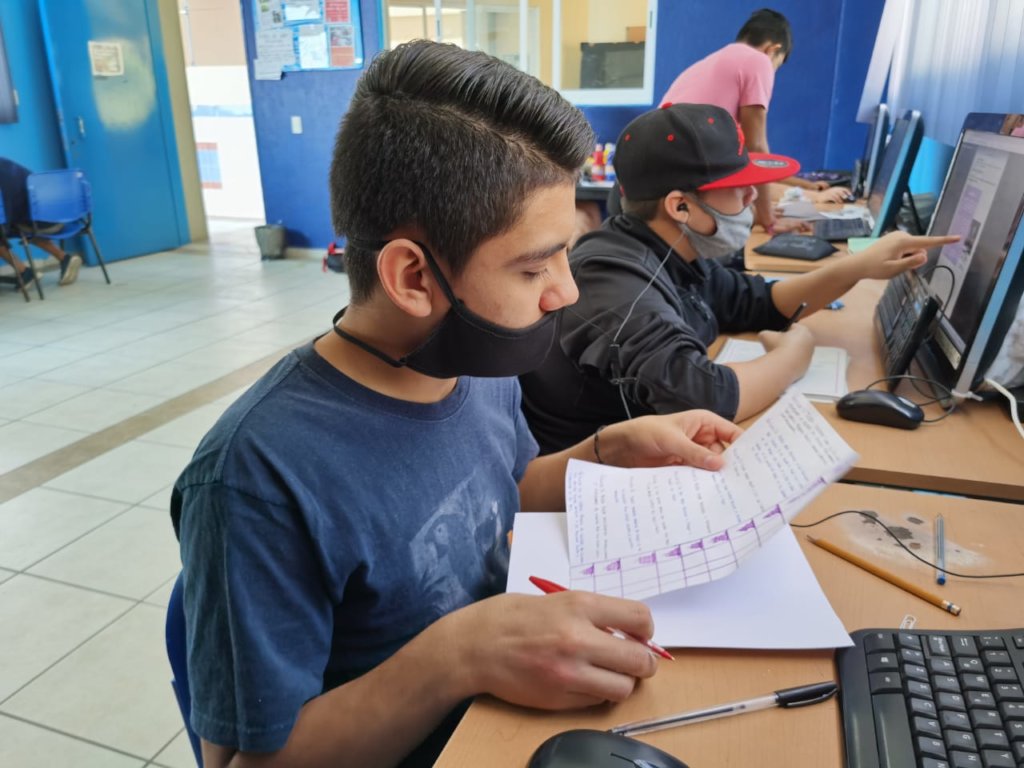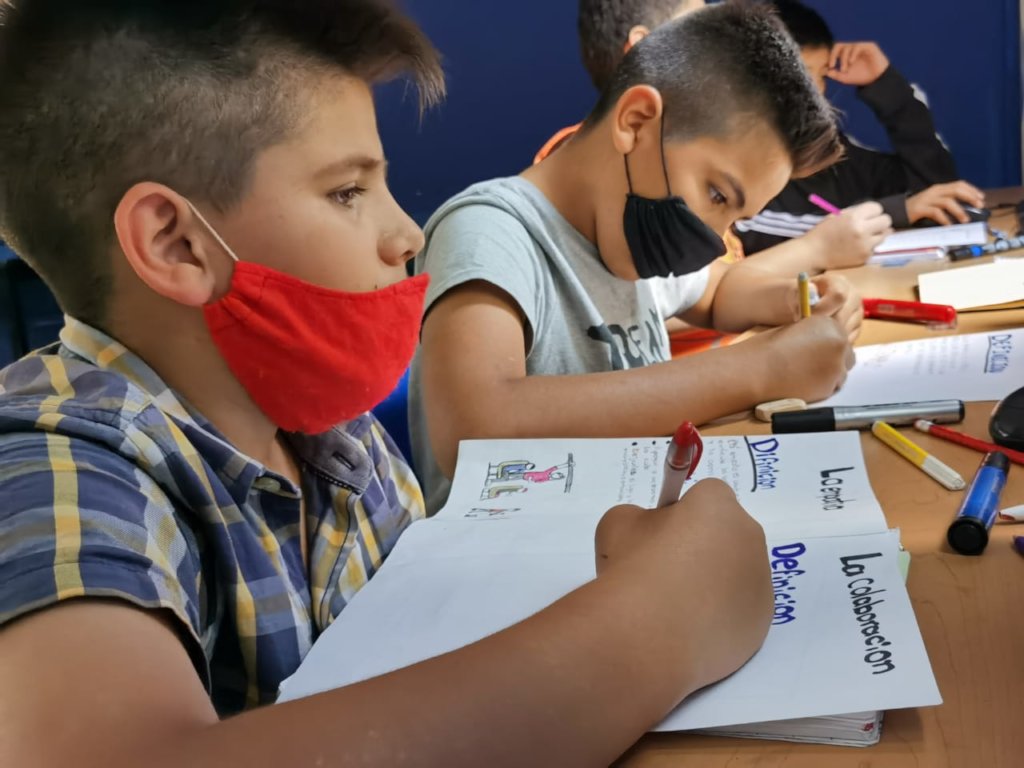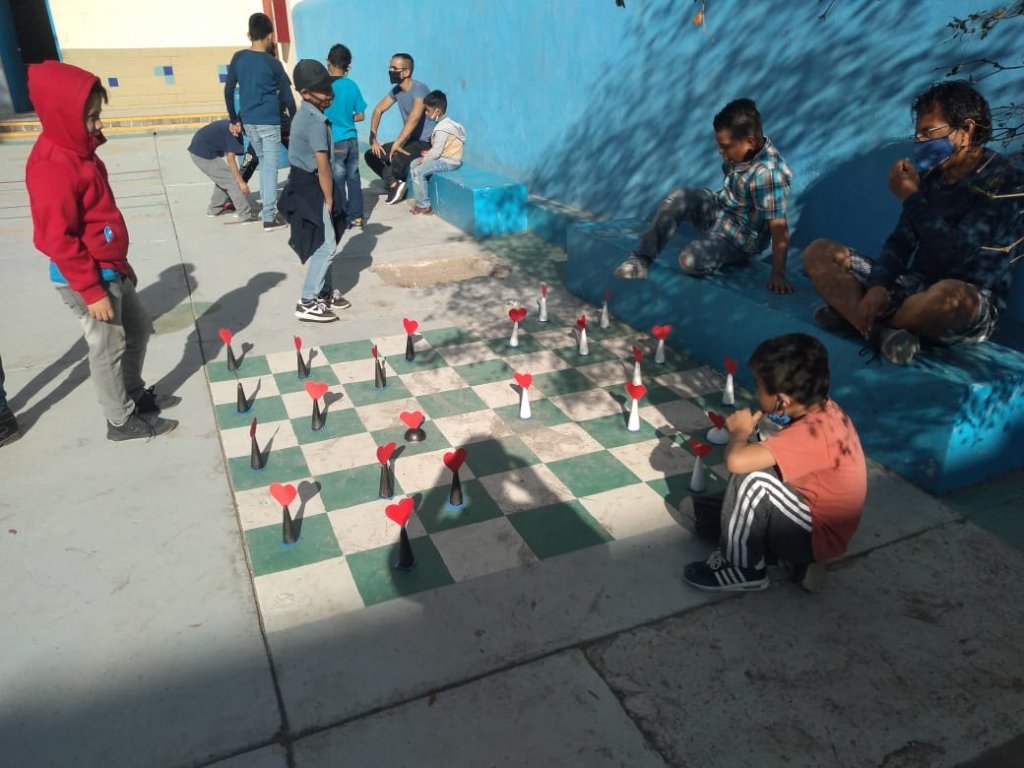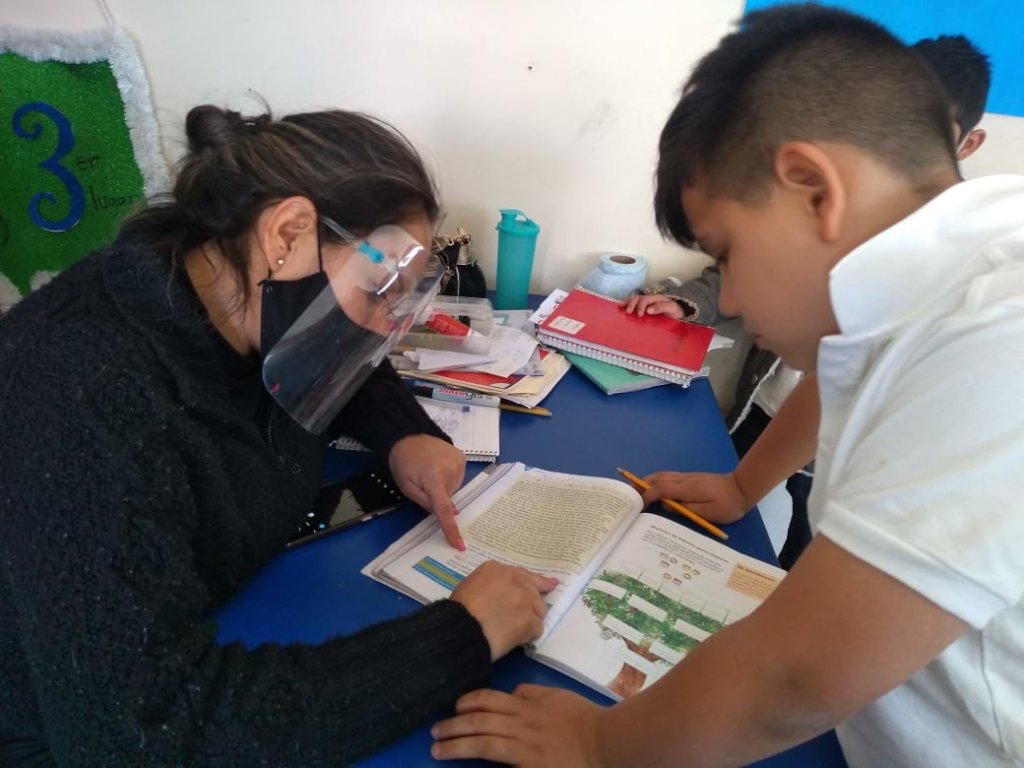 Links: