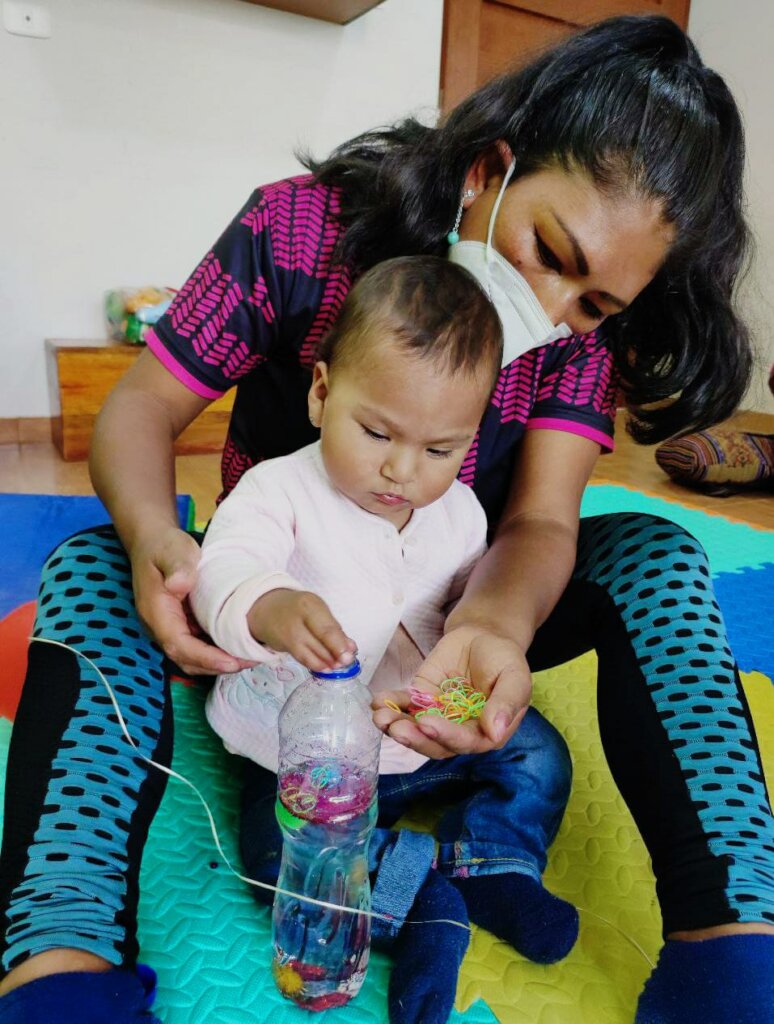 Babies are born with great potential and parents have to take advantage of this opportunity to develop the baby's maturation and to promote it to the maximum in an appropriate and fun way. For this reason, early stimulation favours the development of cognitive, physical, emotional and social faculties to the maximum.
This year, the psychology department of the Wasi Esperanza Rehabilitation Centre implemented the Early Stimulation plan for children from 1 to 3 years of age with disabilities, which has been in operation since April of this year with 6 members. The objective of this plan is to stimulate the child in a timely manner, offering experiences that will allow him/her to form the basis for the acquisition of future learning, taking into account the individual characteristics of each child, as well as generating security and confidence, enriching the parent-child relationship.
Among the beneficiaries of this plan is Milett , a cheerful and restless little girl of 2 years of age, she is part of the Wasi Esperanza family since the beginning of this year, her diagnosis is malformation of the legs. At the beginning Milett was afraid to interact with other children and her adaptation to the environment and people was slow, after 1 month Milett has been interacting with other children responding to social stimulus such as a smile, caress, physical or verbal encouragement from her mother generating a stronger bond and she feels more loved, she likes musical instruments and songs, responds assertively to massages and sensory stimuli and activities of gross and fine motor skills, concentration and language.
On the other hand, the play has helped her to develop self-confidence, power and knowledge of the space around her, giving her the opportunity for fun learning.
In the future, we seek to provide her with autonomy, generate greater language manifestations, stimulate cognitive structures and have greater control of her body as well as the emotional area.
By: PSIC. Lic.Rubí K. Gutiérrez Acosta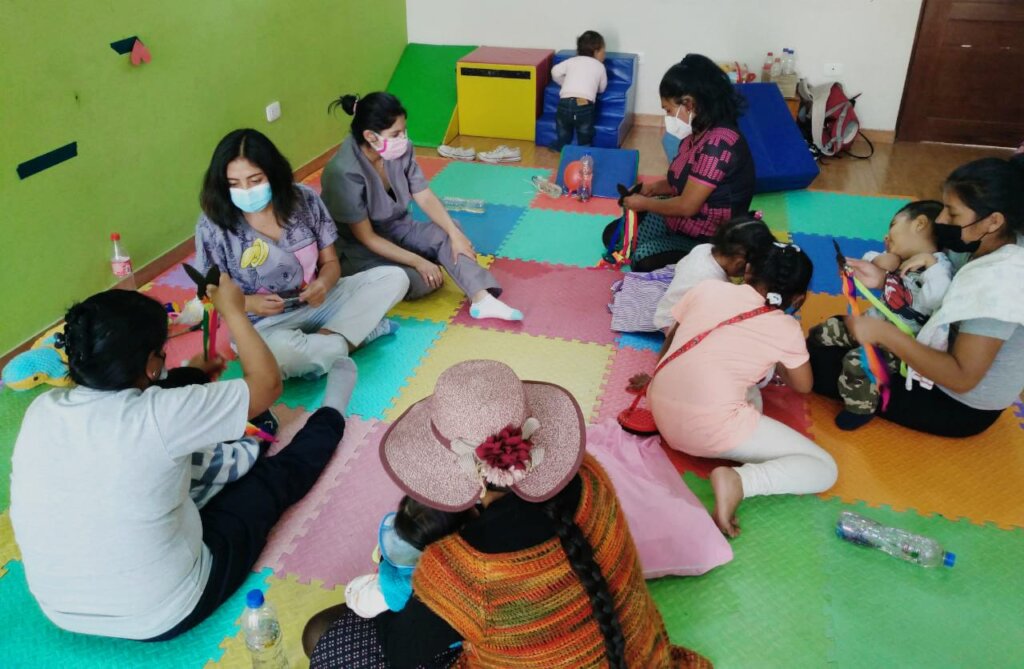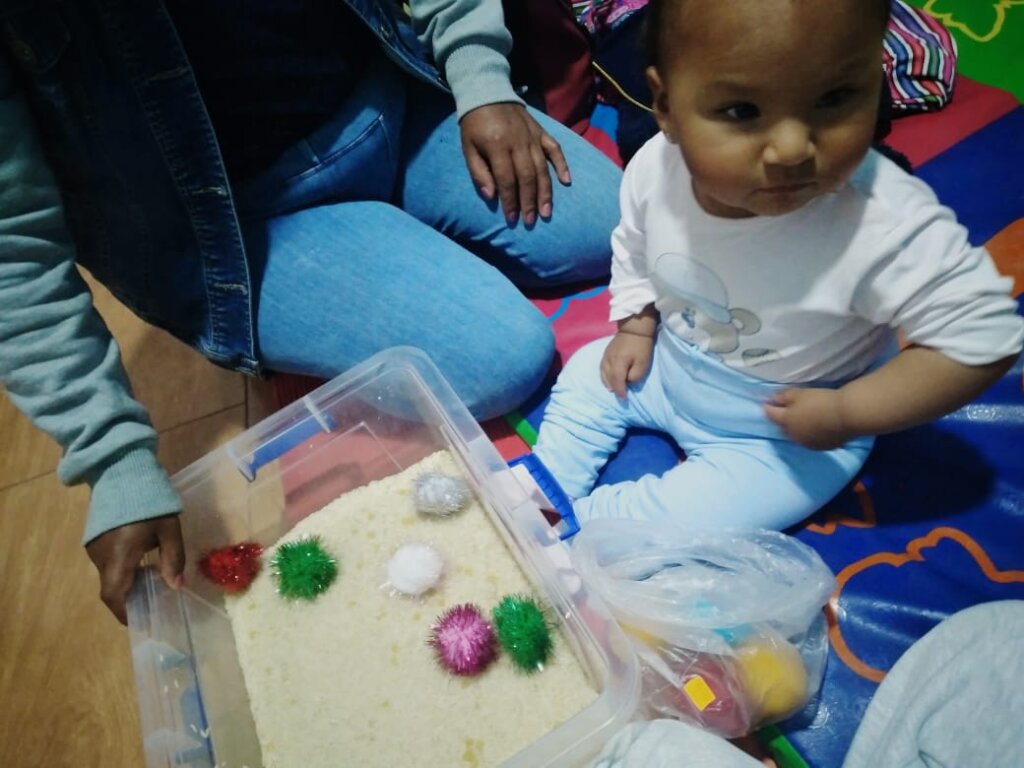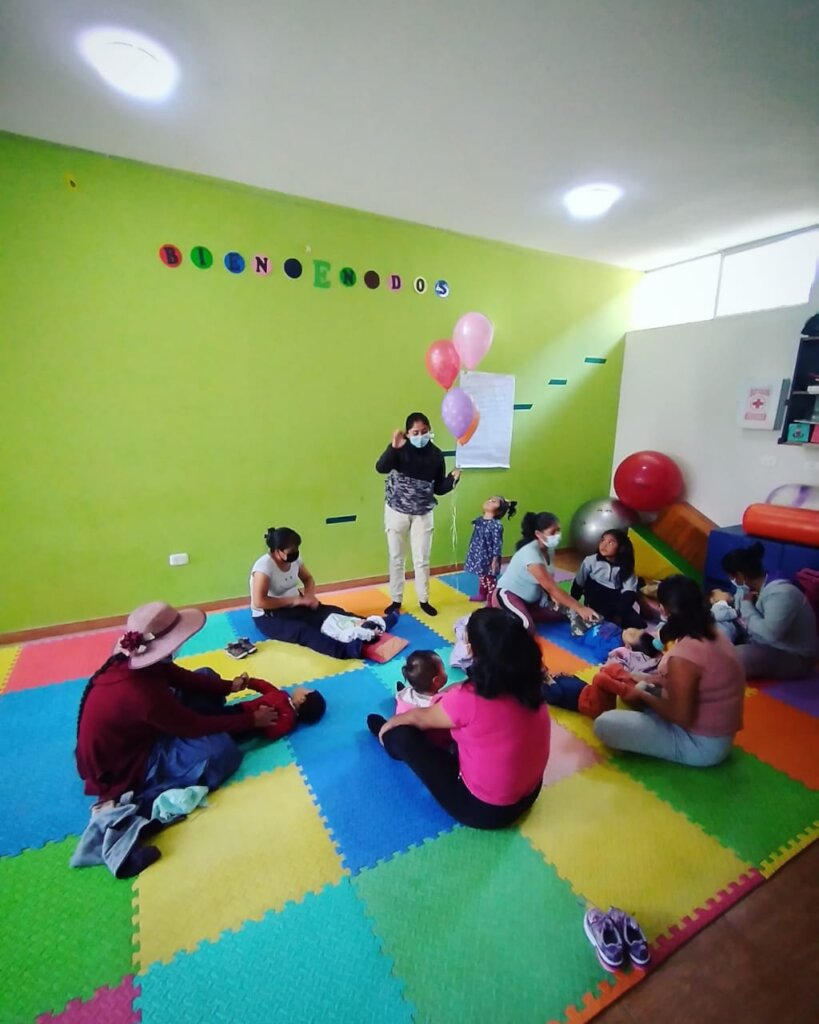 Links: