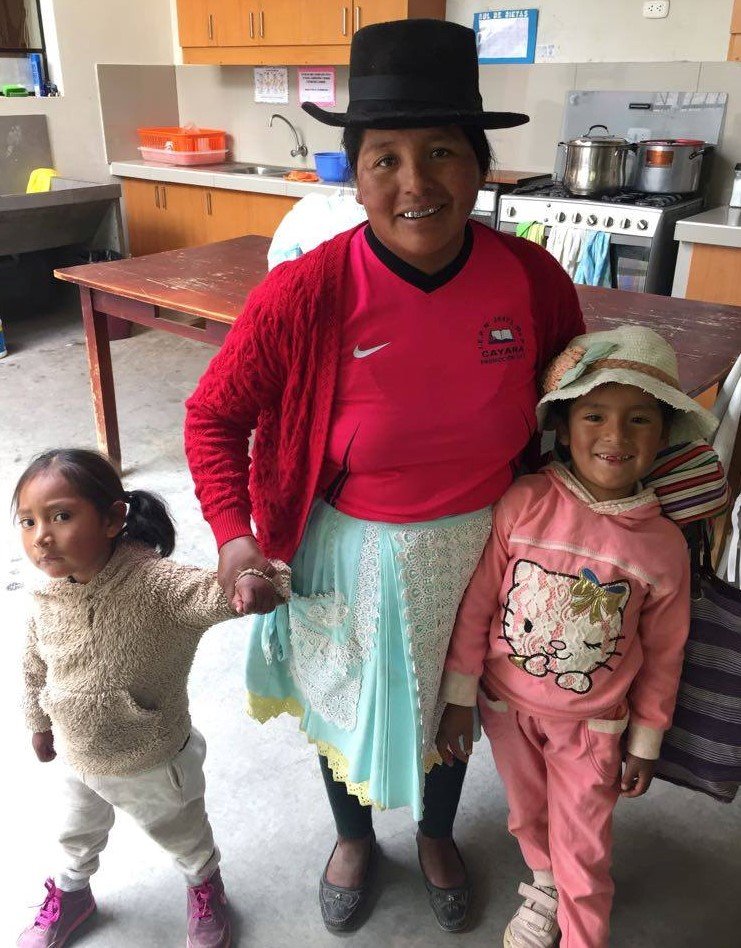 We meet Mrs Vanessa in the psychology service of Wasi Esperanza. She can neither read nor write, which makes her sad and helpless because she doesn't feel able to take care of her family.
Mrs Vanessa is Maribel's aunt who has been taking care of Maribel since the death of her mother. Maribel is four years old and has a difficulty with speaking and walking. She is diagnosed with cerebral palsy, spastic hemiplegia.
Mrs Vanessa has an eight-year-old daughter named Sofia. Sofia and Maribel are sisters on their father's side. They are very good friends, they love each other very much and take care of each other.
Mrs Vanessa does embroidery work to support the household, as only support, because the father doesn't show interest in both of his daughters.
They live on the outskirts of the city of and their house is difficult to access. To attend the therapies, Mrs Vanessa has to carry Maribel, accompanied by Sofia. It's a tiring journey, consisting of a walk of one-and-a-half hour and in many occasions they have to face strong weather conditions like the rays of the sun, the dust and the rain.
Despite the emotional problems, due to the death of her sister an due to the responsibility for the youngest one, Mrs Vanessa is very enthusiastic to start her literacy program in Wasi to learn to read and write in her native language, which is Quechua.